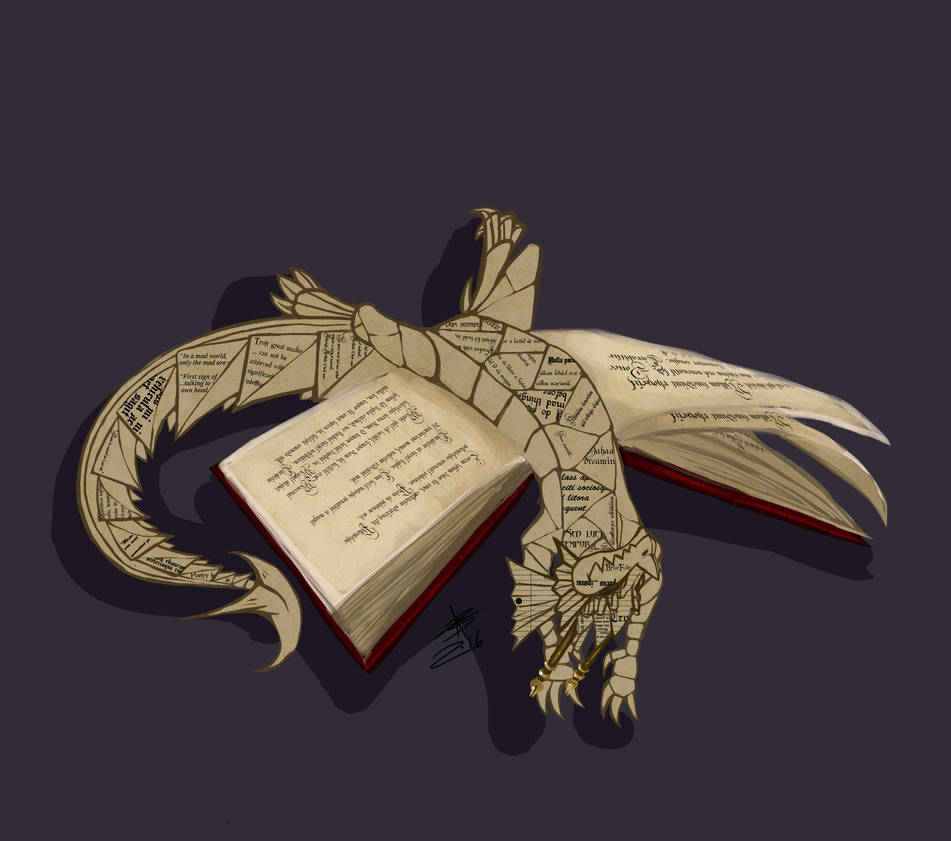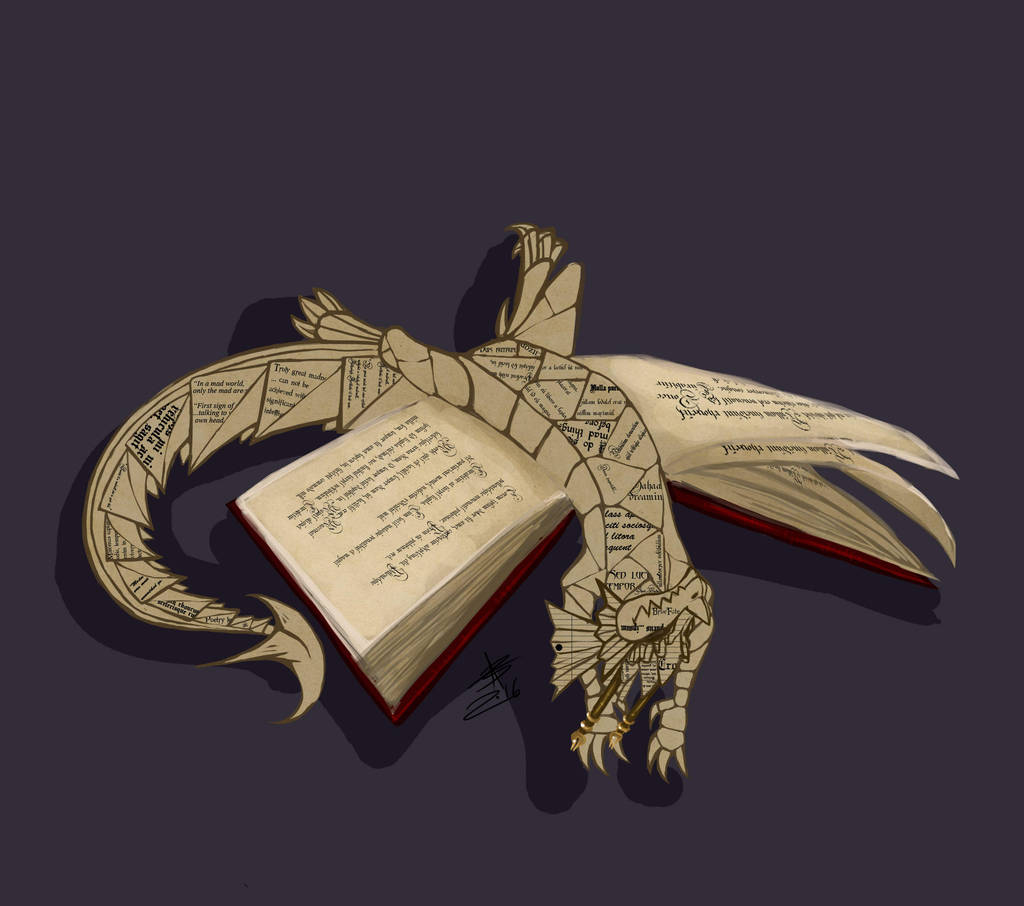 Watch

This is absolutely amazing, I would probably lose my mind.
Reply

I am very lucky to of lost it a while ago xD Otherwise this might of done it
Reply

I have to agree with you: he was definitely worth the effort.

Aside from being absolutely adorable, Grymoire's form, constructed with folded paper, is
very
well drawn. And it was quite creative, in my opinion, to use the little pens for his horns.

Overall, I think you did a fantastic job on this little bookwyrm.
Reply

I have to credit all the creativity to the brilliant mind who birthed him!! I didn't pick anything but his pose and which words to stick on those pages!!

I do happen to LOVE his pen horns too q.q I did them first XD

Thank you for your comment on the paper folding!!! So many fixes to get it that way xDD So worth it
Reply

Ah, I was able to take a look at the player who created him thanks to the link provided. X3 They are truly brilliant to have come up with the character himself and his design, but I do still love the way the chose to portray him.

You're so very welcome! =] You did a wonderful job - I can't stress that enough. Please, keep up the awesome work!

Reply