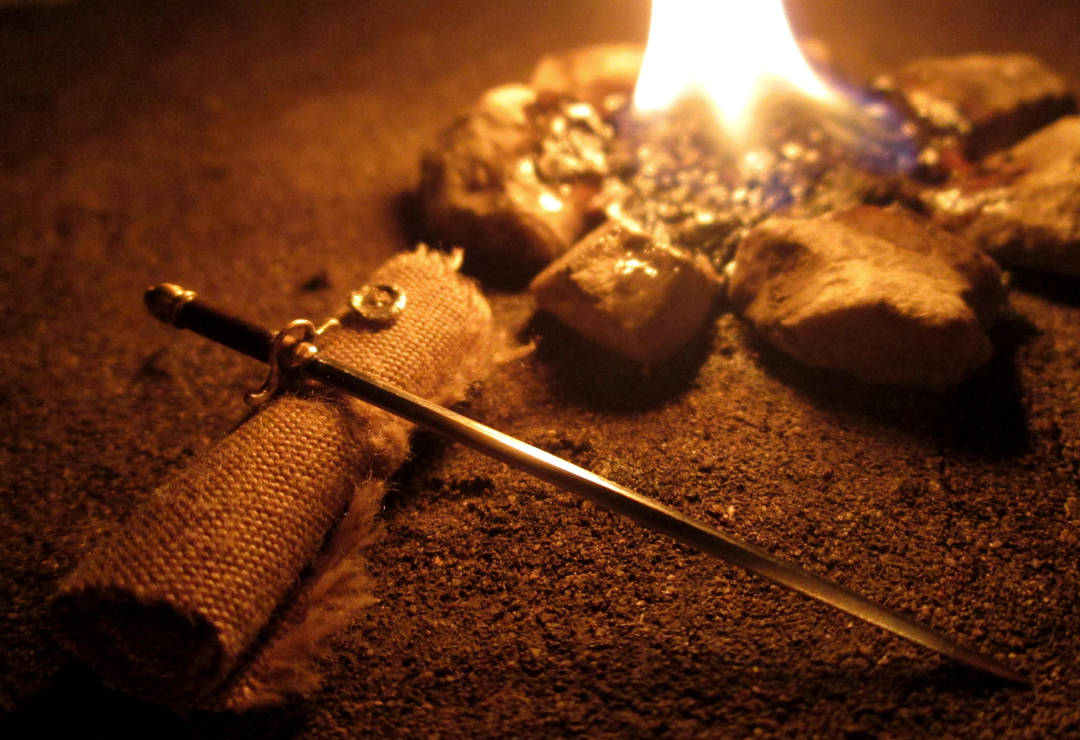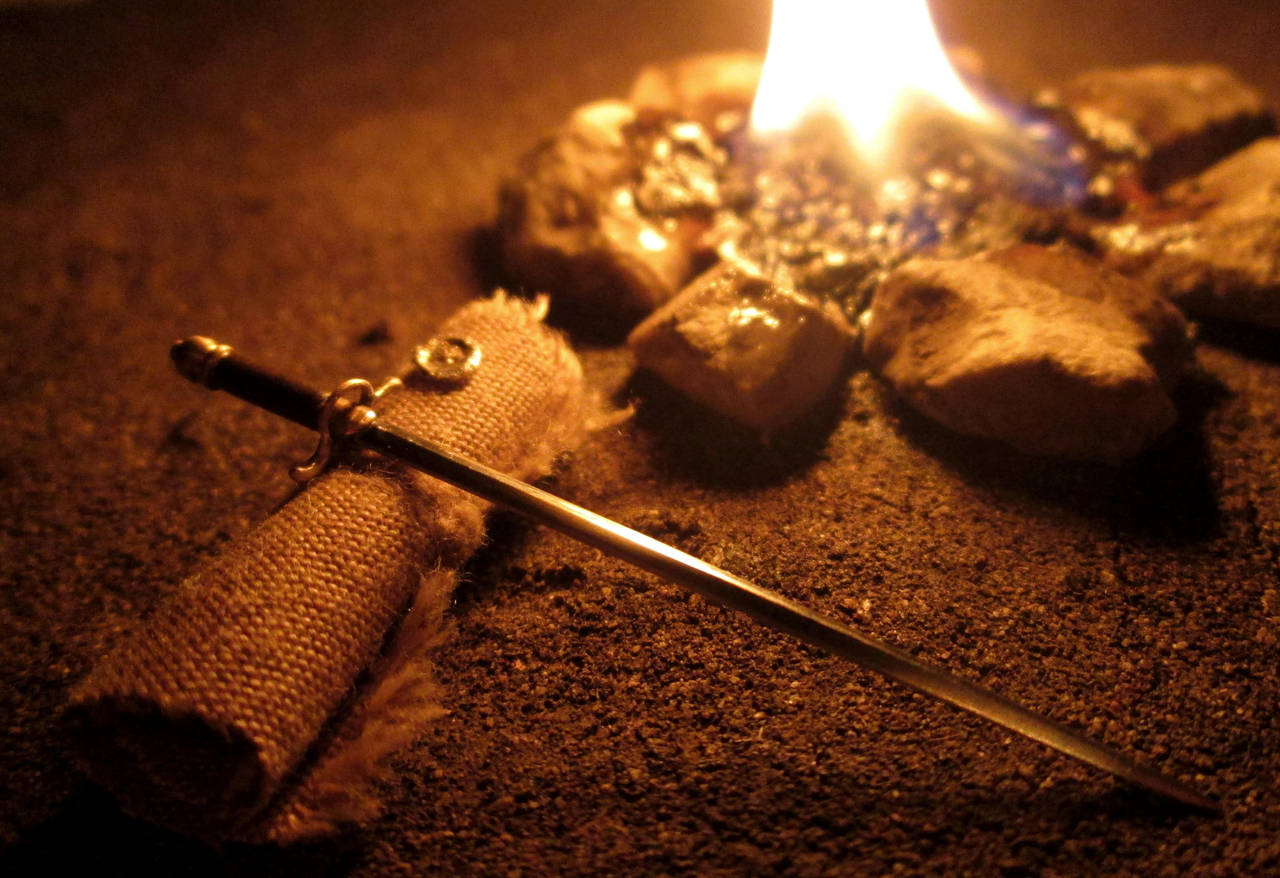 Watch

Do you think that sometime in the past that this scene came naturally?

I romanticize the 19th and 18th century so much, I wonder if my expectations would be let down or improved if I truly seen how things were in those days.

Good work, this has been in my favorites for a while now.
Reply

Thanks

I also dream about past times from time to time but a little bit further than that. Somewhere around the 13th and 15th century. And I'm asking myself exactly the same question

But no-one knows it for sure

Reply

A really beautiful photograph. You have excelled yourself with this one.
Reply
Cool setup

Reply

Wonderful scene, perfect sword. I love the colour of the photo. I think Arya named her sword 'Needle', but I may remember wrong.
Reply

Thank you so much, May. Yes,
Arya named her sword Needle.

This is probably the hardest sword to make, so far

Reply

Oh my, this is amazing!!! I think some shoe prints in the ground around the campfire would look great

Reply

Ooh, a very tiny fire. Beautiful layout, lighting, sword and everything.

Reply

Thank you, Kevin. Now I'm planning of making another fire scene with another sword of mine, but this time it will be an outdoor scene during the day

Reply

Wwww how big was that fire? Like a match fire?or tinier?

Reply

No, the fire is a little bigger than a
match flame.
I put a few pegs in this little fireplace,
poured
them with varnish and
lit them on fire.
But the fire burned so fast that I had to repeat the process many times, until I got some good photos.
Reply

Reply

Ali, you have no idea how much more than 8 times I have
repeated the process
I'm usually making dozens of shots, then I select 4-5 for my own usage and show the best one here, in DA. I'm not a photographer and I can't foresee if the photo will be good or not, so I'm making a lot of shots

But it's really fun. I'm a
pyromaniac (just a little

) and I love making fires

Reply

Reply

Well, maybe you will be horrified, but for this photo I put a burning candle in the fireplace of the Tavern. And I made only a few shots, because it was really too dangerous for a long session

It was very exciting

atriellme.deviantart.com/art/L…
Bay the way, tonight I will show an artistic photo of the Dothraki's arakh and there will be some fire too

But just a light this time, not flames

Reply

.-.
I thought you put a led light , not real fire!

Damn you are crazy!

And I've seen them , you make really nice environements for your photos

Reply

Yes, I'm a little crazy, I know it

But soon I will make a little Helloween party in the Tavern, and this time I will use led light, just because I will
light
three evil
pumpkins and the fireplace and.... too much fires to be controlled

But.... I will
light some candles outside the Tavern for some more light and to create a feeling of fire

Reply
(1 Reply)