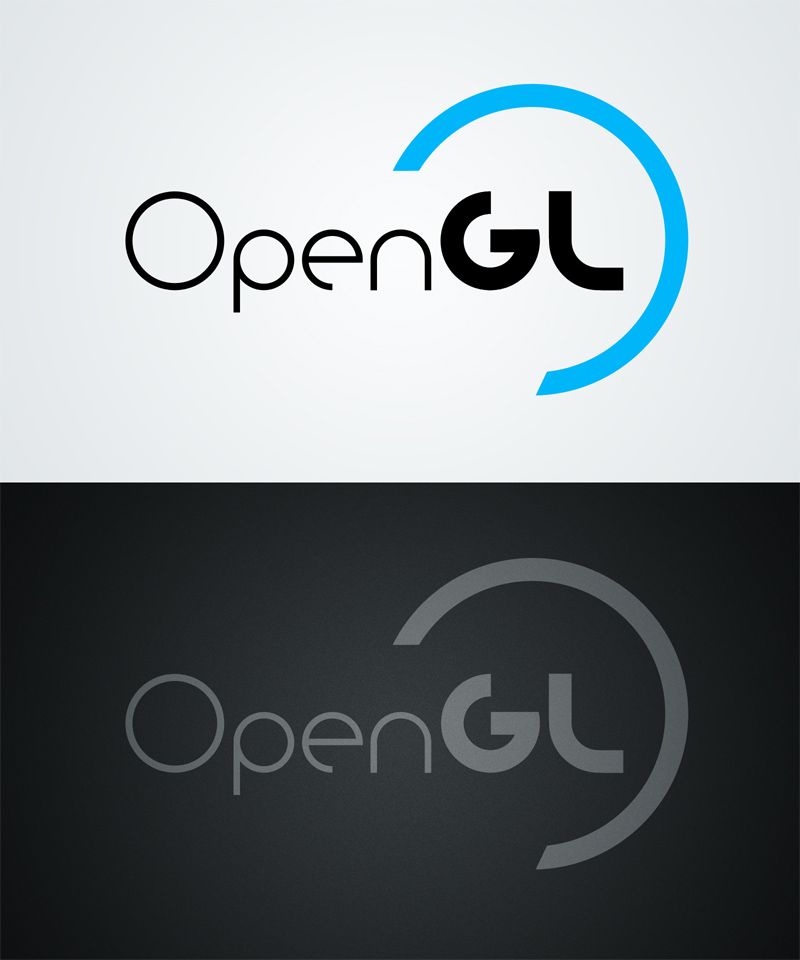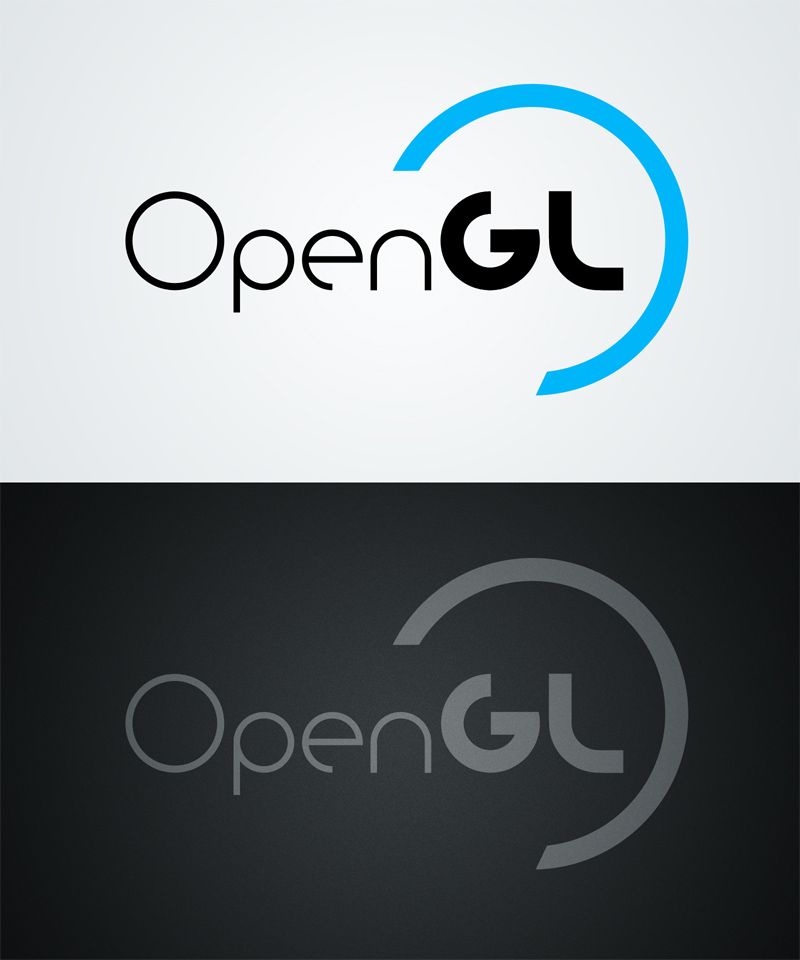 Watch
A redesign of the OpenGL logo (
[link]
). Compelled to try given the GL v4 release, I always disliked the mid-90's style bevels running amuck in the original logo so I thought I'd give it a pass.
Original font by me (though I'm certain there must be one like it somewhere). It's still not quite how I imagined it, but that may be moot. The likelihood the Khronos Consortium would adopt may be negligible. Still, any crits/suggestions would be appreciated.
[ July 20th ]: Small revisions. Removed "G" negative line. Reoriented open-circle and size

Wow this is like a trillion times better than their ancient crap logo which makes me wince every.fucking.time. I hope they adopt this.
Reply

Is there a transparent version of the top one? I've searched google images for ages, there are no transparent PNG images of the logo.
Reply

Wow, those look nice.

Khronos Group should mind asking you for using it as the new official logo!

Reply