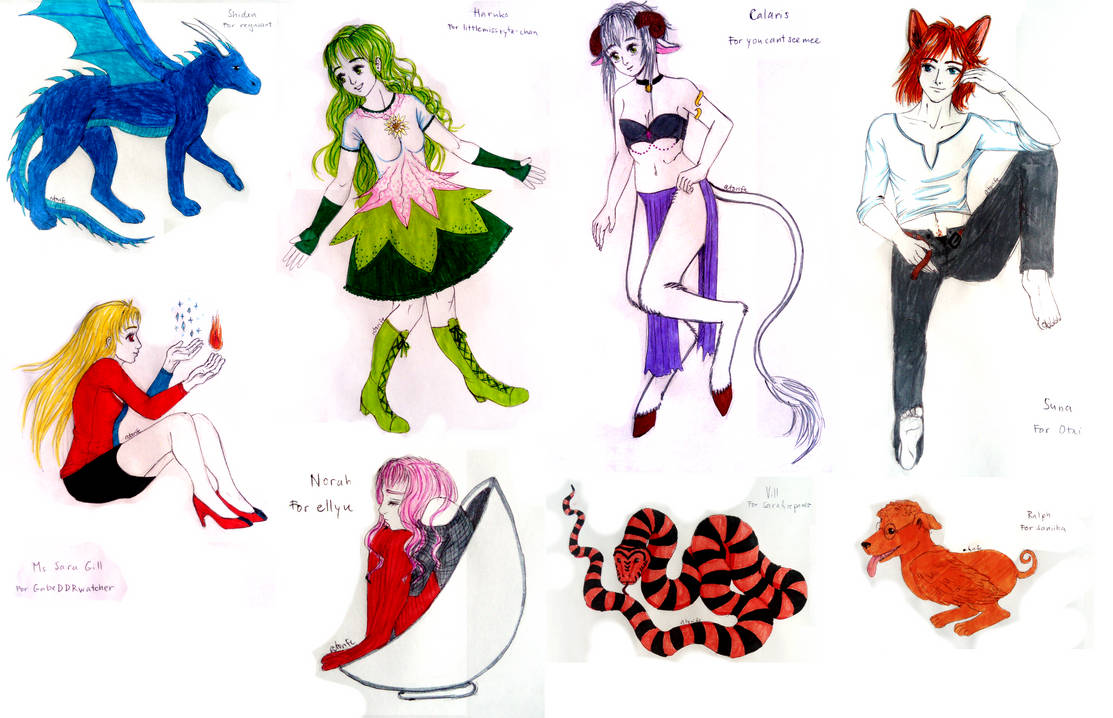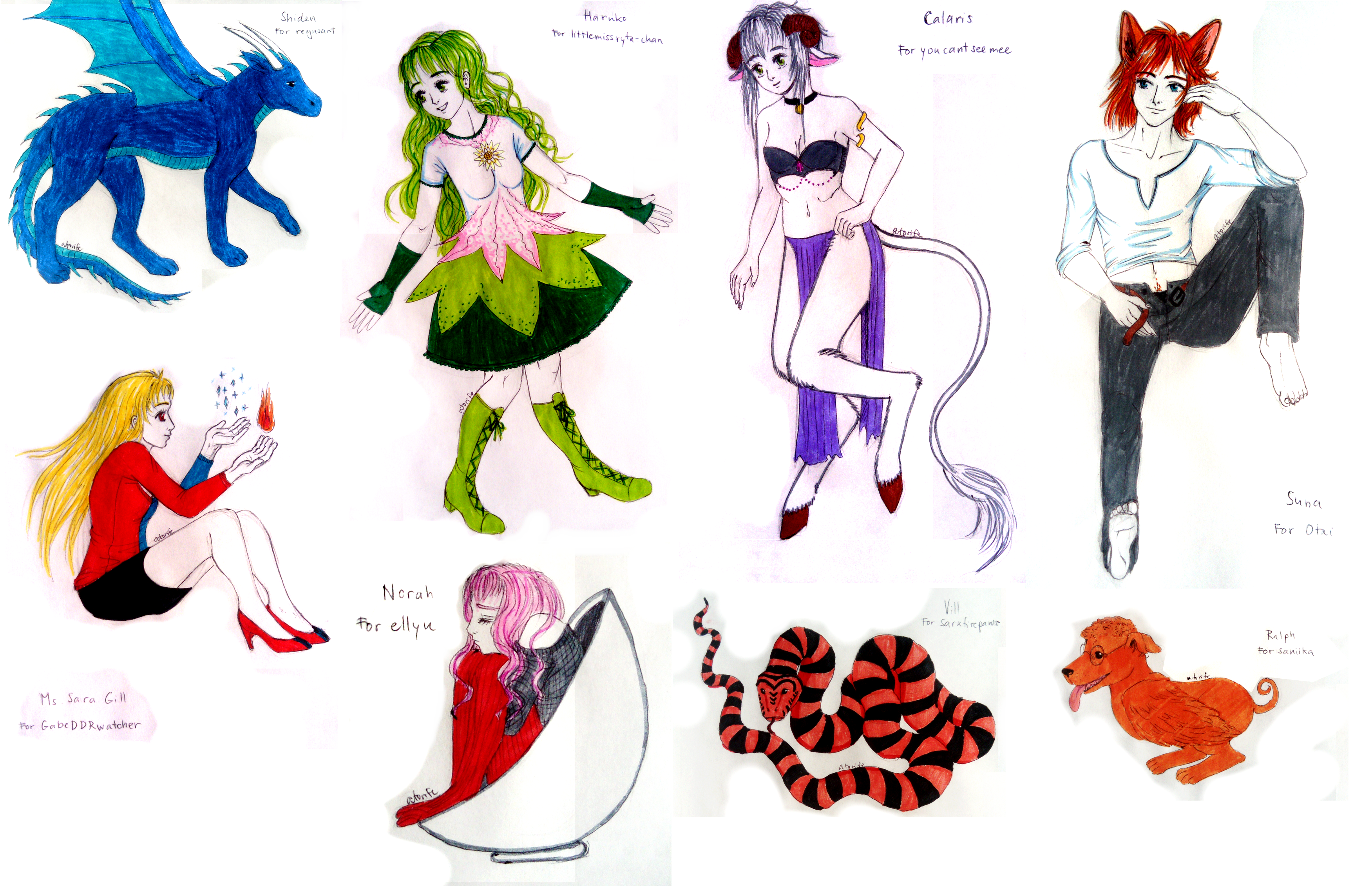 So, finally I had enough time to finish some of your requests!
I hope you will like them <3

Dziękuję bardzo, śliczny jest <3333
Reply

The green one is my favorite, her color scheme and flower-like design. <33
Reply

Aaw thank you very much <3 well the credit for design goes to the creator, I only changed it a bit to fit my style : ) I thought it has that spring like feeling

Reply

Reply

Hehe <3 wybralam kilka z tych wielu, ale duzo ludzi juz nawet nie jest na da, lub mnie nie watchuje haha xD wiec zdecydowalam wybrac zwlaszcza moich przyjaciol.

nie ma wogole za co, cieszy mnie ze ci sie podoba kochana

Reply

Jejku dziekuje bardzo!!! Wyszla tak bardzo uroczo!
Ogolnie wszystkie sa udane moja druga ulubiona jest ta siedzaca w okraglym krzesle!
Dobra robota <3
Reply

Cieszy mnie bardzo ze ci sie podoba <3 kocham ta postac, wiec bylo milo ja narysowac

Reply

I liked how you drew Ms. Gill, though her skin doesn't match my original designs, Normally, she has red skin on her right half for controlling fire and blue skin on her left half for controlling ice.
Reply

oh is that so? my bad, I thought she has normal skin - based on the reference drawing you sent me back then xD but sorry, I guess it's just my fault, I didn't see it right.
Reply

Thank you !

I love the texture like touch to it!
Reply

OuO Yay!!! They're here!
Thank you so very much for drawing my Shiden, he's beautiful in your art style!

The others look really nice too!

I was beginning to think I didn't get picked, silly of me XD
Reply