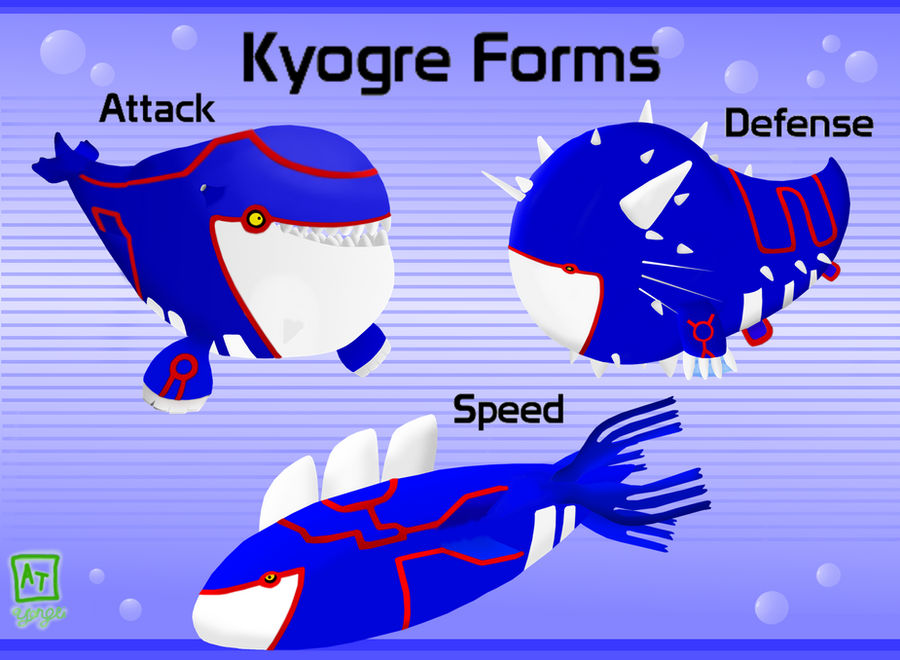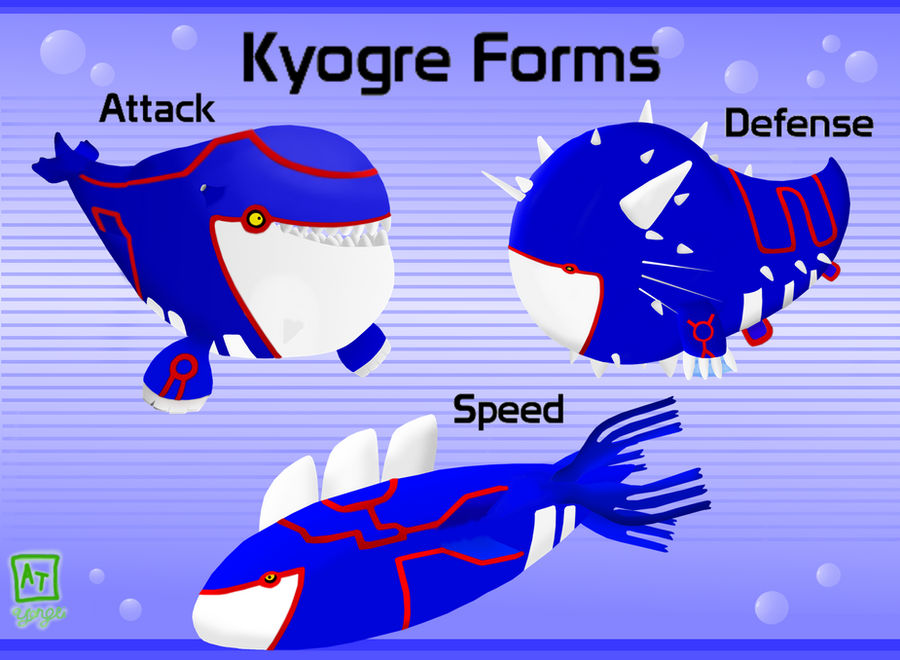 Watch
Attack, Defence/defense and Speed Forms for Kyogre!

To get Attack Form: Give it a Life Orb, then trade to Gen6
To get Defense Form: Give it a Calcium, then trade to Gen6
To get Speed Form: Give it a quick claw, then trade to Gen6

Time Taken to draw: 5hrs 43min 12s

Overall time span to draw (eg. including breaks in between): 23hrs.

A big Thankyou to Esepibe for the inspiration for this (his Groudon speed form pic) and Justin Clallaghan for the font.
----

Awesome form ideas, I so want the attack form XD Your style is really fun too!
Reply

Haha, these are very clever!
Reply

Speed form there reminds me of my origin forme Kyogre I made a couple of years back.
Cool idea for the defence forme being a puffer fish though.
Reply

Attack: Holy fuck it is a Wailord! o 0o

Defense: Puffy Fish with spikes : D

Speed: Holy Shet it is a torpedo! Why the fuck won't this submarine move? D;

Awesome btw.
Reply