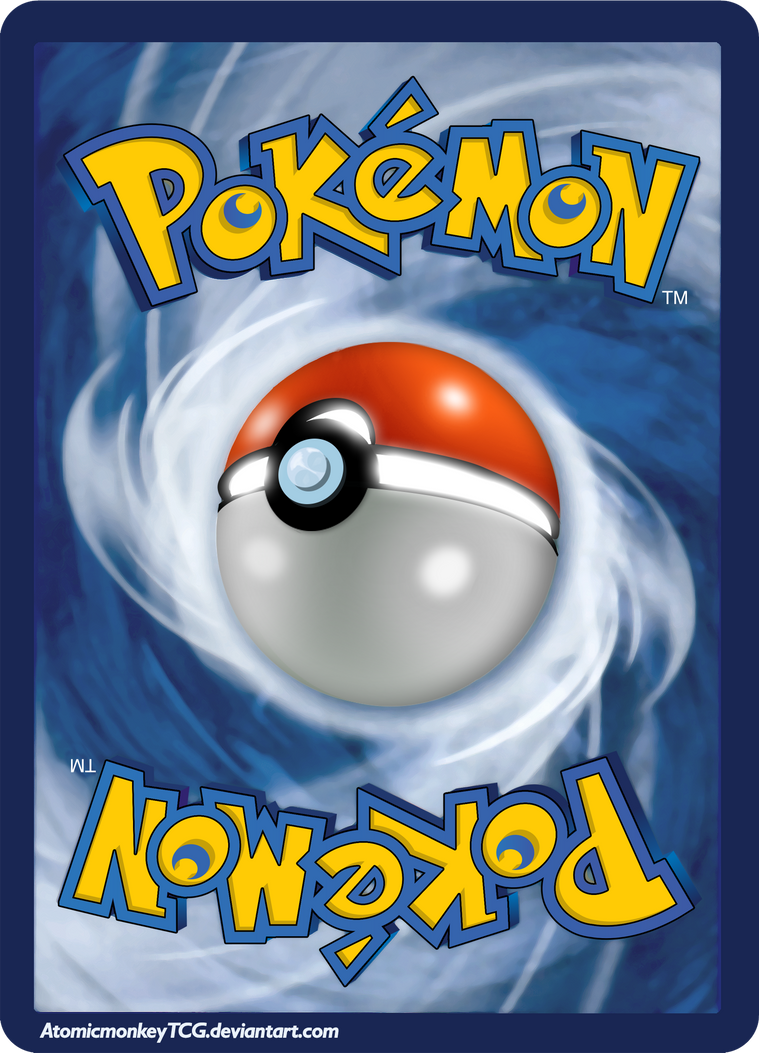 Title says it all!
I noticed how there was a lack of proper scans of Pokémon card backs so out of frustration I made my own.
This took a while to get right but I am happy with the result!
You can use this for normal poker sized cards or even with jumbos!
UPDATE 9/11/16: Took some of
icycatelf
's tips to heart and fixed the logo and background!
UPDATE 9/13/16: I corrected some of the colors, it looks more legit this way.
UPDATE 9/15/16: Ditto.

Amazing work. Is there a way to get the same without Pokémon written on it ?
Reply

Reply

This will help a lot with my custom cards. Thanks for making this!
Reply

hey, what are we supposed to do with it though?
Reply

Good question!
You see, usually when you want to print out your own designs you have to sacrifce a real card, this way you won't have to! Also because of its high resolution you can use this for bigger sized cards as well!
Reply

I tried printing this with your old colours compared to your new colours and the old colours come out looking closer to legit colours than the new colours you've chosen.

Reply

Deviantart likes to mess with my H/S/L settings, I've been struggling to get it right all week.
Reply

Isn't H/S/L associated with lightroom, I'm just guessing as I don't use it  and ohhh because it came out like a dark dark dark blue on two of my printers which have been configured to work with the paper and ink type properly 

But still congrats on the work it looks very legit still amazing

Reply

Thanks man! HSL is Hue Saturation and Luminosity as you probably knew

Reply

That's perfection right there.

I'm going to link to this one in the description of mine. This is SO SO
SO
much better!
Reply

Thank you so much, it means a lot!
Just so you know, I updated it again with some color corrections.
Reply

Wow! Where did you get the pokeball image from because it looks perfect to the actual cards pokeball.

Reply

I recreated it myself in PS, It was the most time consuming part of this project.
A LOT of brushes, blurring, gradients and glows 'n shadows.
Reply

It looks legit well done! and it would be cool if icycatelf let you use his card back background wiht your pokemon logo and pokeball. Thgat would look s perfect as the background on your card looks a tiny bit like a scan when scaled down but its hardly noticable.

Check your inbox btw!
Reply

Yeah that would be so great! I tried fitting that one in too but it didn't quite work out because of the Pokeball.
Reply

Looking very nice Atomic!

Reply