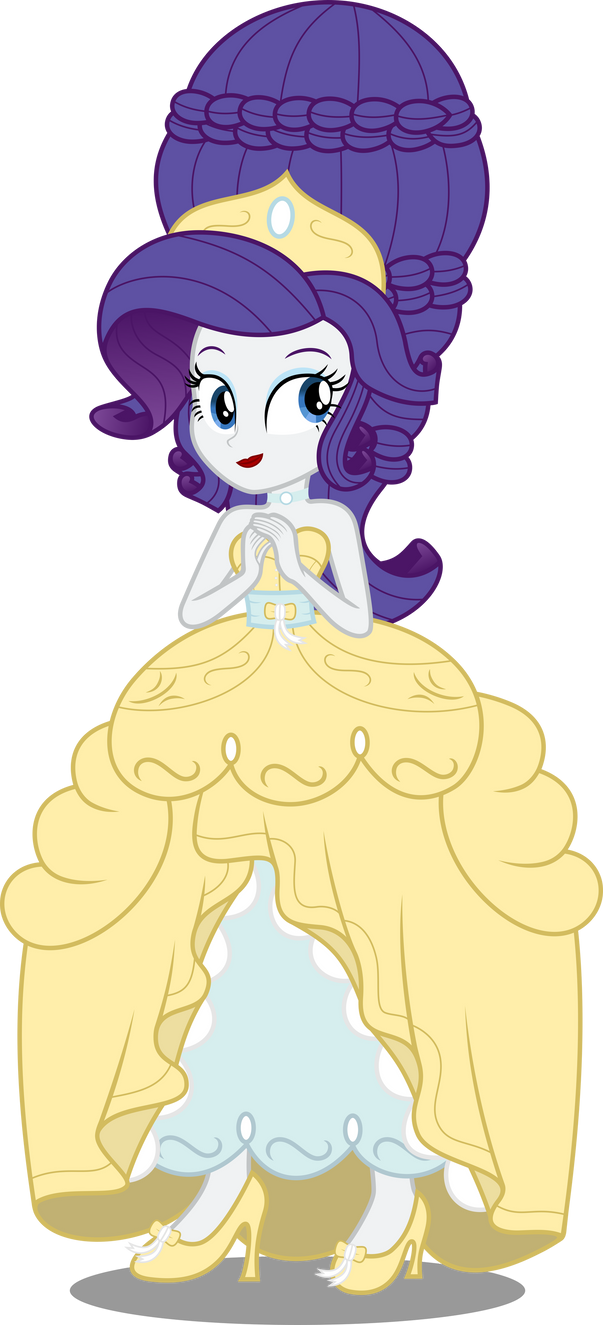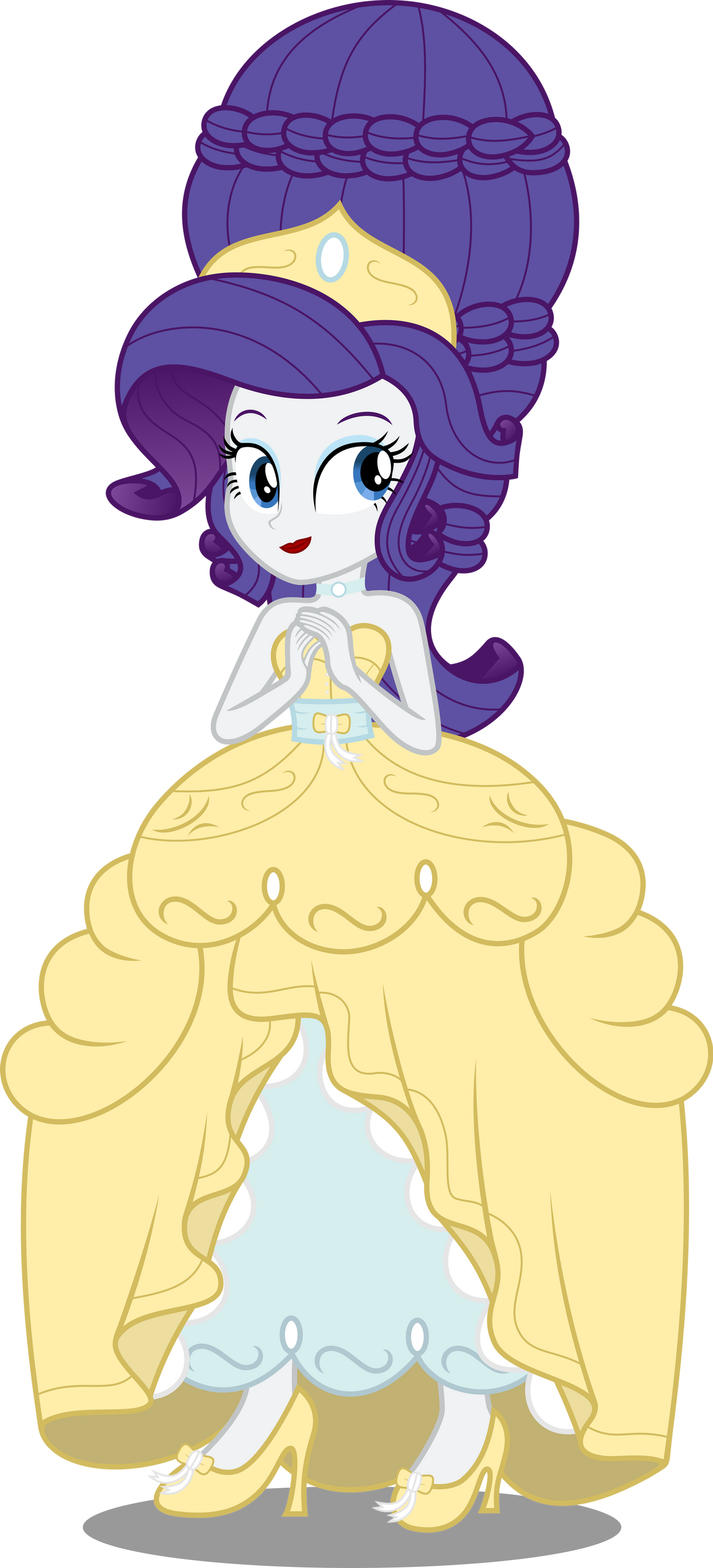 : I disapprove Hasbro's decision that includes the part that "Rarity has to wear a dress that is a combination of green and purple at the Crystal Ball." .
These colours look HIDEOUS together!!!

~~~
To be honest, I didn't like the colour choices of her dress at the Crystal Ball:
atomicmillennial.deviantart.co…
At first; I was just going to recolour that dress, which is green and purple. Then; things got out of hand, and now she is wearing a dress that has Rococo and Victorian elements.

~~~
I've used the color guide of

.


Rarity, MLP: FiM, and Equestria Girls are copyrights of Hasbro. I don't own them.