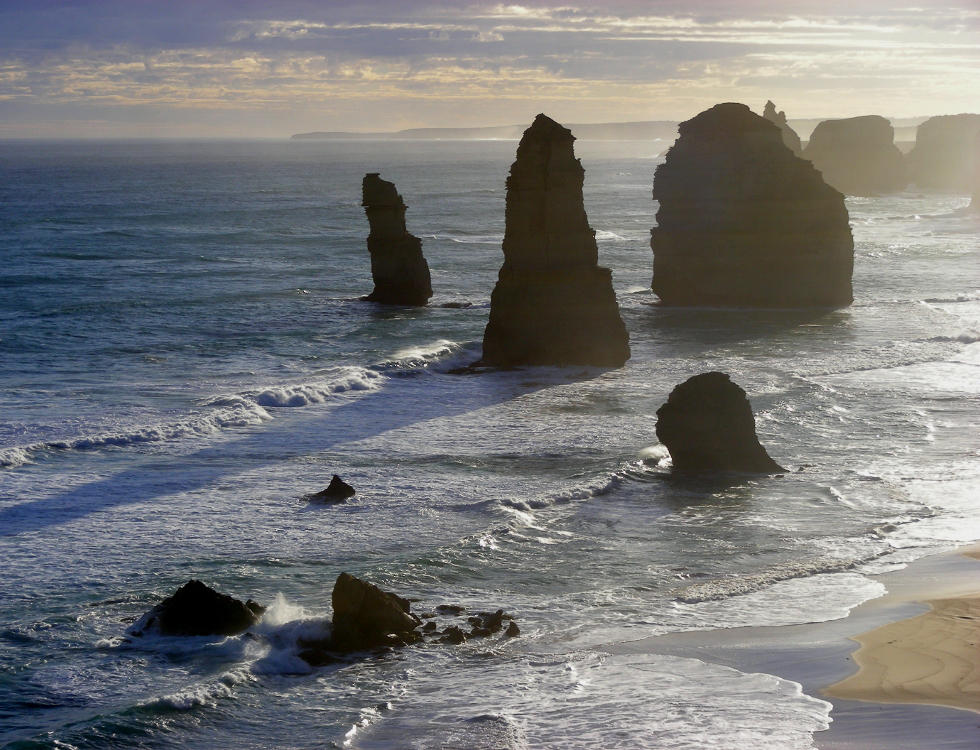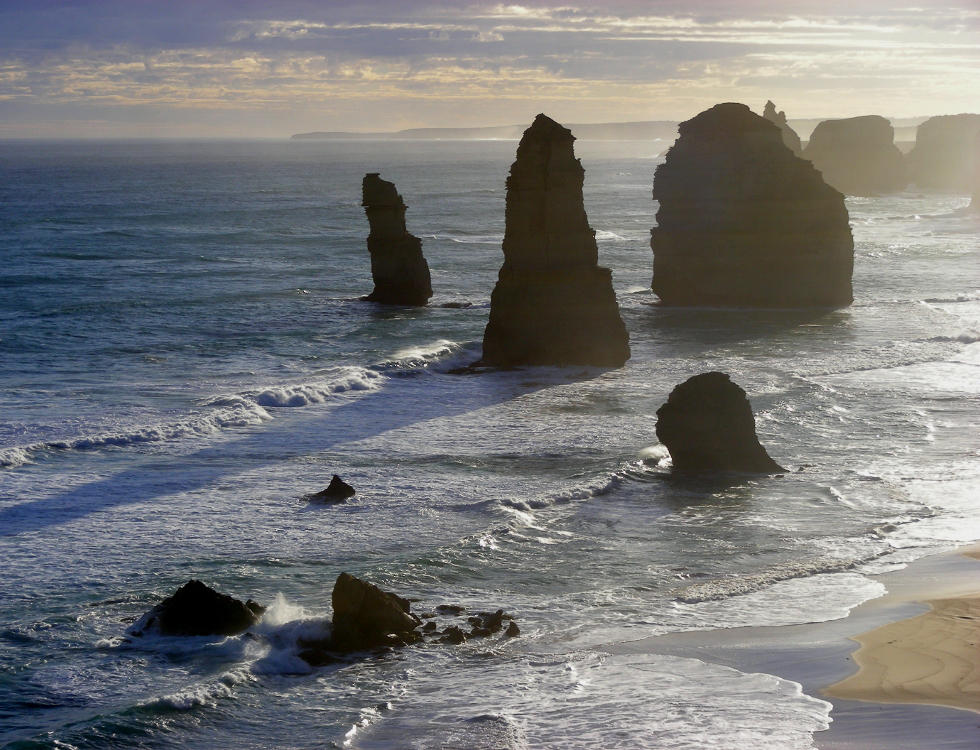 Watch
Old photo (from 2009), but I think it's one of the better landscapes/waterscapes that I've ever taken. (Though the black parts of the rocks in this photo seem...I dunno...pixelly? Something looks off about it. Oh well.) So I guess you're in for a rare treat.

This is the Twelve Apostles in Australia.
I submitted this as my entry to

contest, "Scenic-Summer" (this contest is now over). I wasn't satisfied with the photos I took this summer and I still haven't sorted last years (that's why you see random Europe photos in my gallery sometimes o_o;; ), so I'm submitting this one.
On a side note, if I remember correctly, this is one of the multiple photos I submitted to a contest in my local newspaper several months ago, and although that contest has not ended yet, right now, looking at what's been happening in that contest, it's pretty clear to me that I'm not going to be winning any prizes there. XD So I thought it'd be okay for me to submit this to the Internet now. Just letting the newspaper know (not going to put its name because that might reveal where I live), I am the same person and I did not steal this photo.
I really liked the trip to this place as summer vacations go. For one thing, I went here during the summer (though in Australia it is considered to be winter time because it's the Southern Hemisphere) and it was nice to be able to go somewhere that had cooler weather because it was so hot back home. At the same time the place still retains a summery feeling, partially because it doesn't snow in most of Australia but also because of all the beaches and blue skies. I like practically every place where I can see the ocean, but this has got to be one of the best coast areas I've ever been to. And I think it's pretty important to go there, soon, if you have the opportunity, because the rocks are being worn away by the ocean. They won't be there long. (It's called the Twelve Apostles, so I think that's because there used to be twelve of the huge rocks, but several of them have already eroded away) If it were closer to home, I'd go there all the time.
Featured by

[link]

[link]

[link]

[link]

[link]