have fun everyone!!!
okay time for another contest!!!! but this time we're doing things a little differently!
this is a
story contest
featuring
Lilith
!!
this is where you can
write a story about Lilith and one of her adventurers with her wild and Villainous family
.
you also can draw cover art for your story but its not mandatory.
you can submit your work vae the comments of this Journal.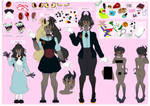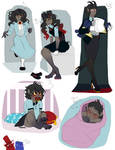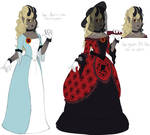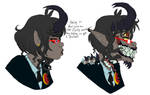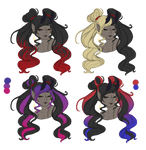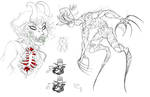 and for my
writing disinclined watchers
you can
draw a short comic or just art
of her interacting with her family or people outside of her home!
you're allowed 2 entry per person!
the contest will end on 4/25/2018
~here's some
writing prompts
~
Lilith losing he first tooth. (child)
Lilith's first exsperents with Demencia's house party. (teen)
BlackHat teaching her how to walk in heels. (teen)
how she met Johnathan. (child)
Lilith's first time walking around town by herself. (teen)
505 teaches Lilith how to cook. (teen)
BlackHat and Flug's bed time struggles with Lilith. (child)
getting answers out of a trespasser. (adult)
showing her turn villainous colors (adult)
learning and testing her body horror with BlackHat. (child/teen)
dealing with over flirty douchebags. (teen/adult)
the ball to introduce her to the villainous world. (teen)
heroes founding out BlackHat has a daughter. (teen/young adult)
fighting a hero (adult)
Lilith's quinceanera


if you don't like these prompts you may use your own idea!!
or you can write a story from some art that i'v already made!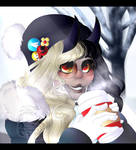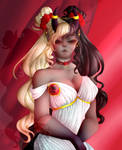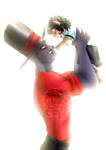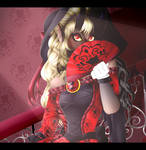 to all that has no clue what Villainous is but want to join the contest!!
and my personal headcannons for each character.


Villainous headcannons ((Lilith added))~Black Hat~
:backstory:
Black Hat wasn't always evil. he was once an angel but he had fallen from grace dew to his insatiable hunger for power and conquest.
he managed to keep his feathered wings and he took great pride in them. the only thing that changed was they turned black.
other demons where ever jealous of his wing so they devised a plan to take his wings away. by cutting them off.
he manged to get away by being summoned to the human world by sustaining major damage to his wings that renders them useless to their intended purpose.
he was summoned to a small god fearing village in 1330 the dark ages.
he was summoned for the dumbest reason... the kid wanted to see if dark magic was real.
BH wanted to beat the shit out of him for that but he was underline thankful to get him out of the situation he was in.
but the kid was killed for witch craft befo
~what you're allowed to do~
mild NSFW (like kissing and flirting)
gore
you may add your OCs or FCs
AU hoping. (like other Villainous AUs may be in your story)
cursing
light shipping. (like characters show interest in Lilith but she wouldn't show much back)
bad things may happen to Lilith as long as she's not killed by it.
its can be as short or as long you want it to be (but longer ones will get more points)
you are allowed to add other cartoon villains in your story if it calls for lots of background characters. like a party or something.
~what you're NOT allowed to do~
hardcore NSFW (no erotic fics please)
full on pairing Lilith with someone.
killing off any of the main characters
~you will be judged on~
quality
accuracy of the characters.
descriptive
creativity
length
~you will not be judged on~
spelling
grammar
(i'm dyslexic so its okay)
~PRIZES~
!!!all 3 winner's stores will be counted as cannon!!!
3rd place will get a lined full body drawing of one of your OCs
2nd place will get a flat colored full body of one of your OCs and
i will draw my favorite scene of you story.
1st place will get a full shaded drawing with background of two of your OCs and
your story will be redrawn into a comic by myself. fulled colored and shaded. ((after CT of course.))

the contest will end on 4/25/2018
so take your time and have fun!!!
and if you have any questions just ask me and i will be happy to help you!!!
also don't forget to tag me so i can find your entry easy!!
((if i don't see it after 24 hours please send it to me))
~entries~
atomic52.deviantart.com/favour…