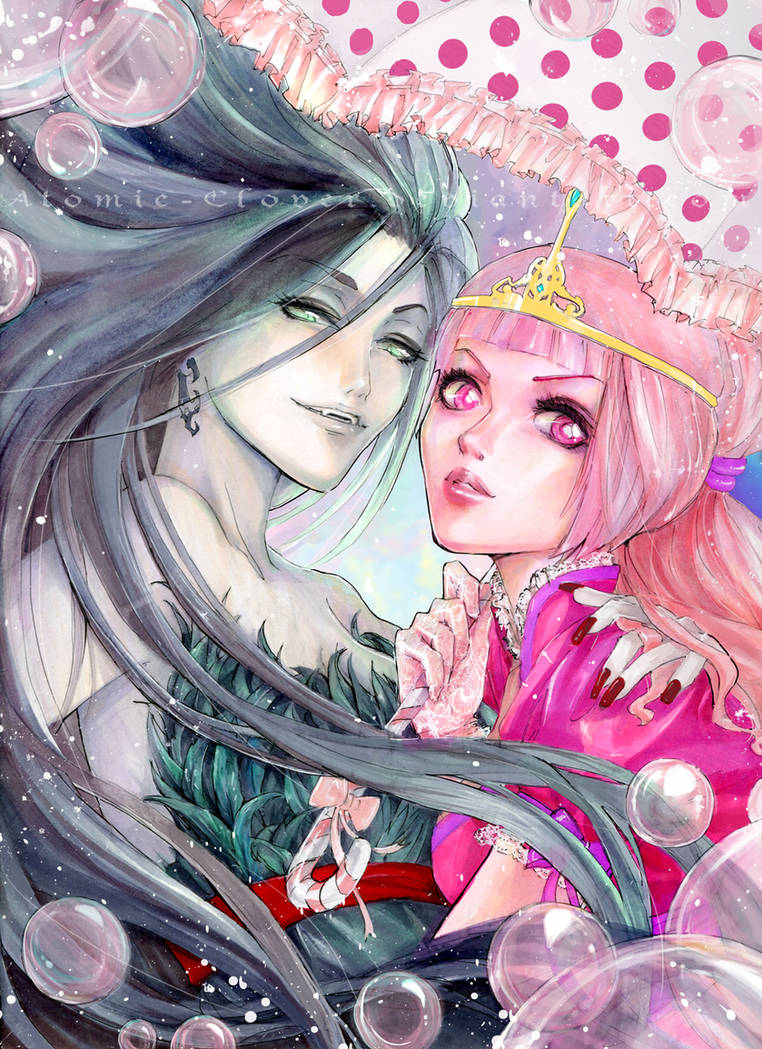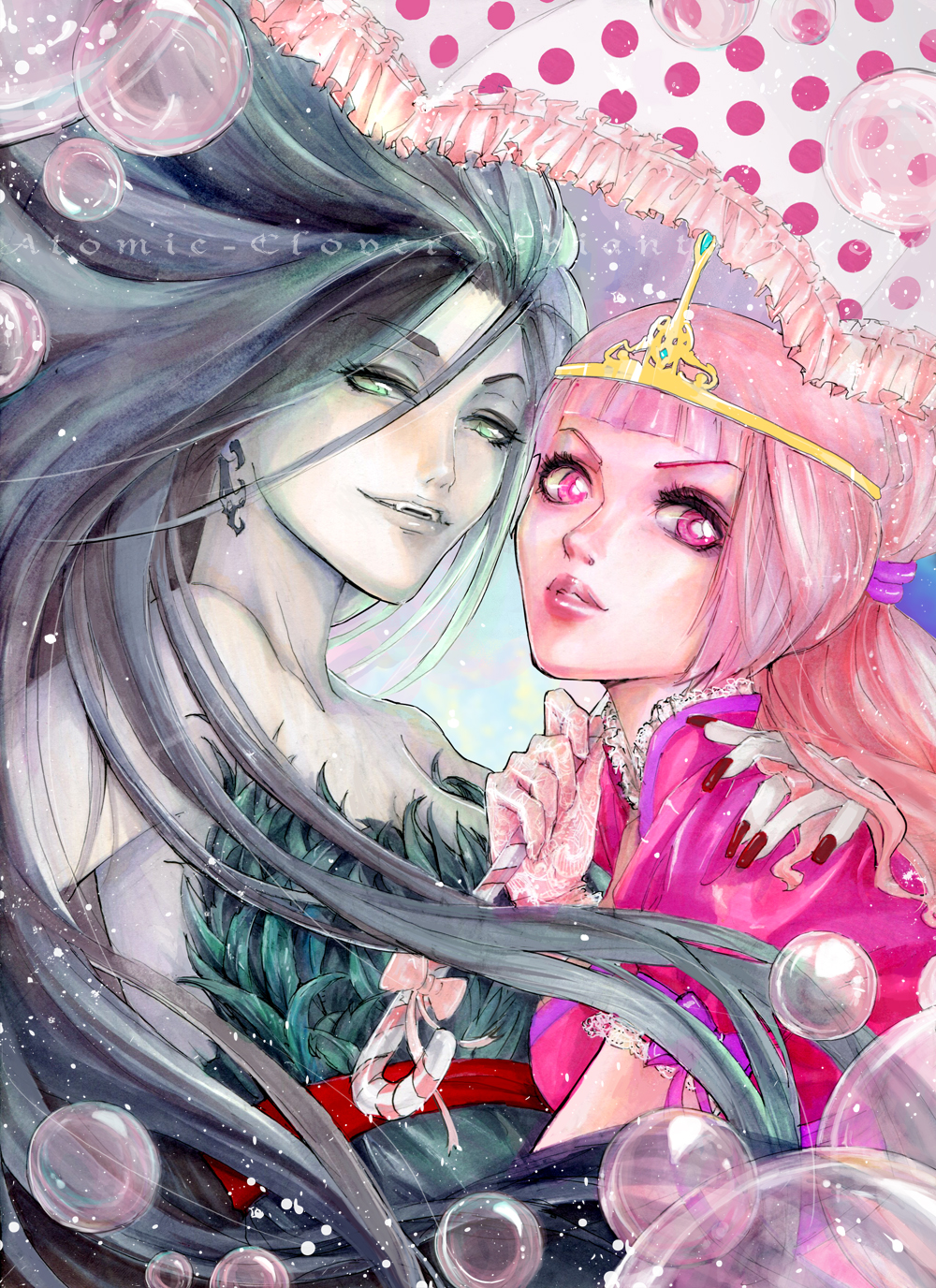 Watch
I. love. Adventure. Time.
and I realized I have like, no new pictures for this con year cuz i'm a terrible person, so even tho i only have one eye right now, I forced myself to finish this in time for Anime Detour next week! haha yaaaaaaaay! 8DDDDD8D*D*D8d8d8dDDD
and also:
[link]
i want to make love to marcelines voice
Marceline the Vampire Queen and Princess Bubblegum © the awesome creators of Adventure Time
--
Prismacolor Markers
This is really pretty. When I was just looking at Adventure Time stuff I saw your picture in small-teeny-weeny form, and I was like "ooooooooh, that looks nice." So, it looks SO very nice and it is only nice because I lack a word better than O-MAZING! I give you fives in all areas, but I was thinking about Originality because it is fron Adventure Time. And then I thought the only unoriginal thing is the characters...so i still gave a five

The background is also very pretty. The bubbles are cute and the splatter of white is nice. I also REALLY like BubbleGum"s umbrella.OVERALL IT IS SO VERY REALLY PRETTY!
The Artist thought this was FAIR
39 out of 39 deviants thought this was fair.
I love this drawing so much. I love what you did with their eyes, the drawing itself just catches my eyes. You make my drawings look like some elementary kid drew it. It is just so colorful, their eyes just bring the picture to life. For me, a thousand words cannot even scratch the surface of my feelings for this. I think it is a blessing how people can express their talents or feelings by art. If art wasn't around, the world would be a boring place. Art is what makes people who they are. Best part of the picture is the eyes. Thank you.
The Artist thought this was FAIR
60 out of 61 deviants thought this was fair.