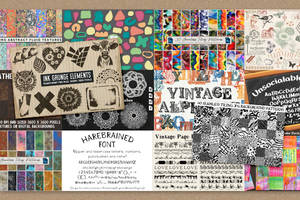 HG Designs Subscriber Area
Lots of high resolution goodies for graphic design including textures, photoshop brushes, seamless patterns and more.
---
Suggested Premium Downloads

Description
Decided to make a poster design based on typography & pantone cmyk.
Was only done in few hours.
Typeface was created by myself in 3 weights, as shown is the heaviest style.
May release the whole font as a collection soon.
Comments and Crit welcomed

Print Available Shortly
Image size
1200x1600px 522.13 KB