Hey yall! Shark Week is here!
...and I did some Annies for
Yamio
's Anniverse Shark Week 2018!
We're celebrating a week of sharks by releasing
not one,
but 2 Annies
with Shark blessings every day for the whole week!
To see more information check all the stuff below!
Week Schedule
These are previews of the annies that will be released!
Please check the journal above for more information.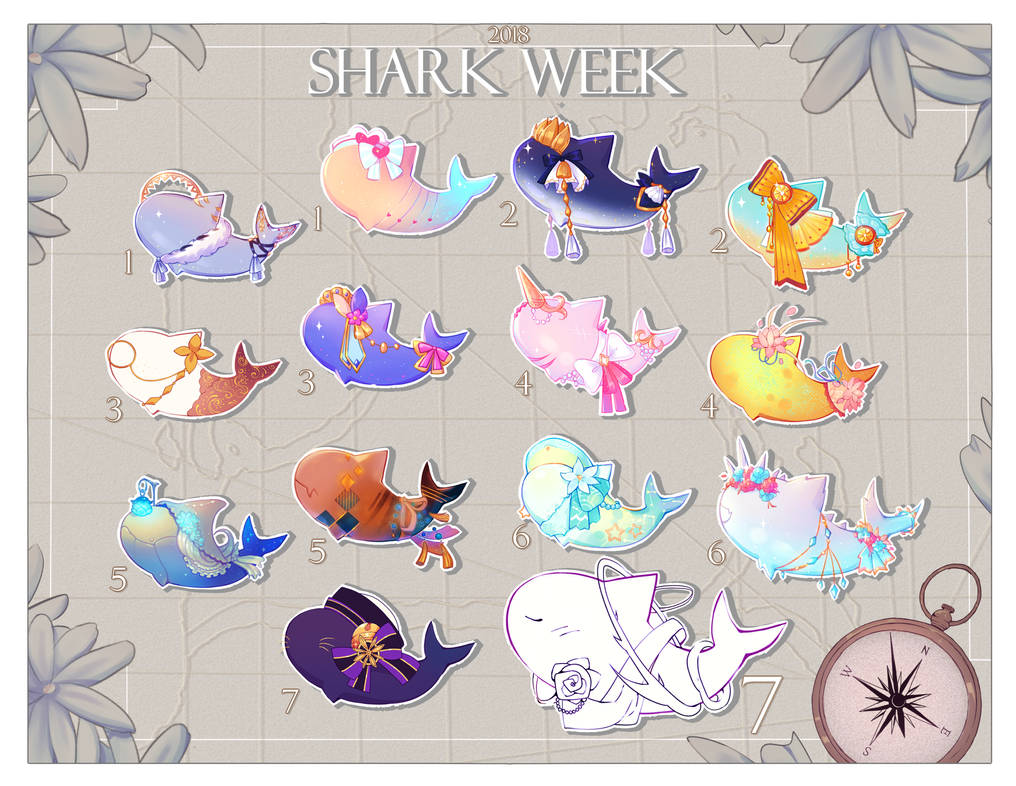 Participating Artists
These are all the artists involved in putting everything together!
Be sure to check them all out!