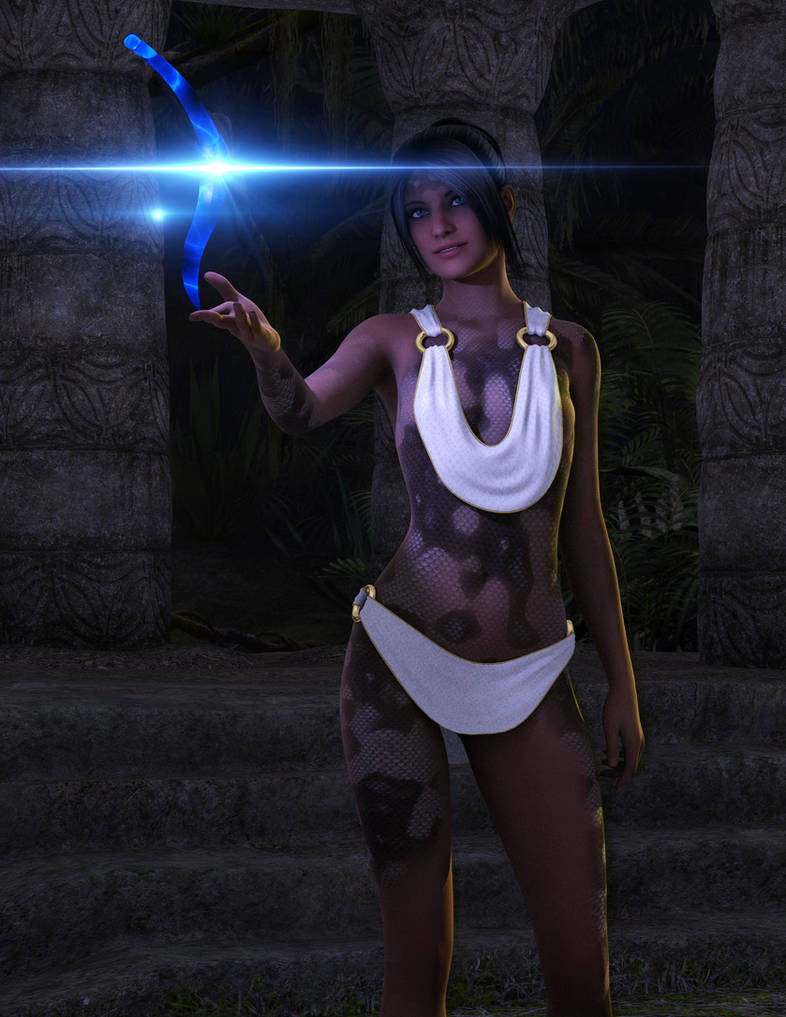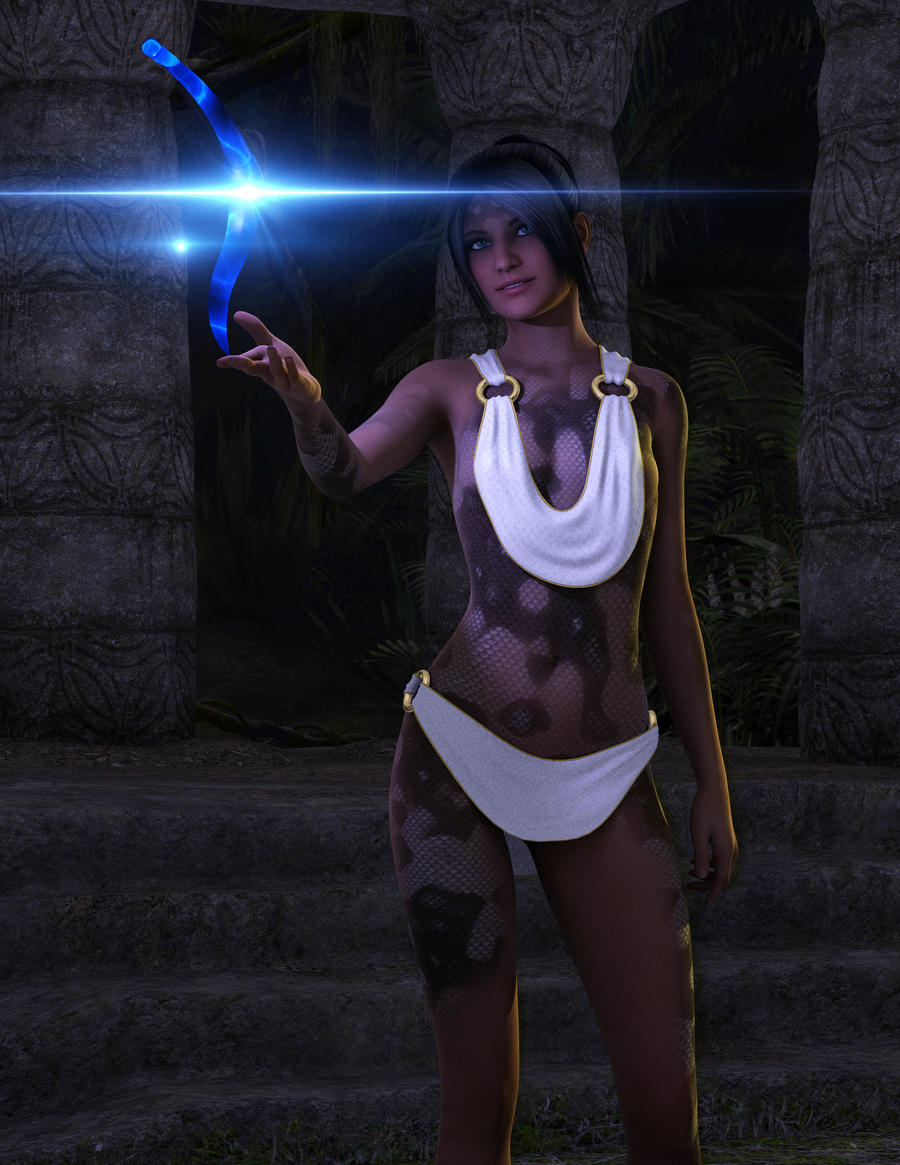 Here, a soul knife demonstrates how their mind can be used as a deadly weapon. She manifested a mind blade, one that can be used to kill. Made of pure mental energy, the mind blade is as dangerous as any dagger.
Resources used:
G2F
Morph is Nagini by

(and available on Renderosity).
All the rest are from DAZ or Valandar. Well, except the props, by Danie and Marforno.
Dagger's look brought to you by the DAZ SuperSuit's suite of shaders.
Rendered in DAZ Studio 4.7, using two lights -- a blue light and a yellow rim light, with UE2 providing occlusion. This took quite a long time to render, and so I post worked it in Photoshop. It will be sold on Paizo.com.