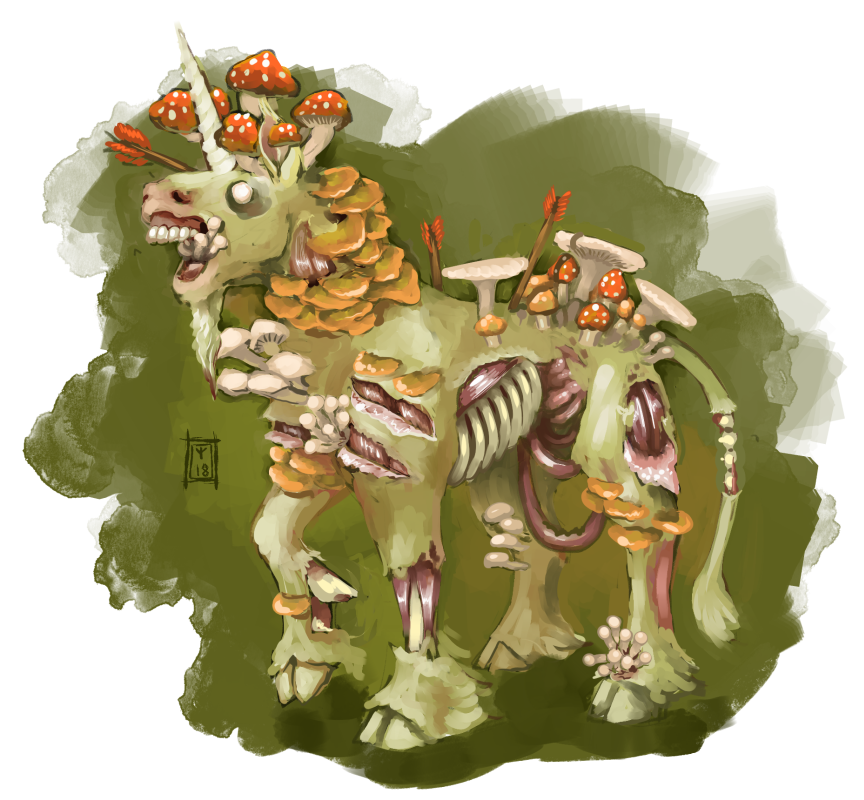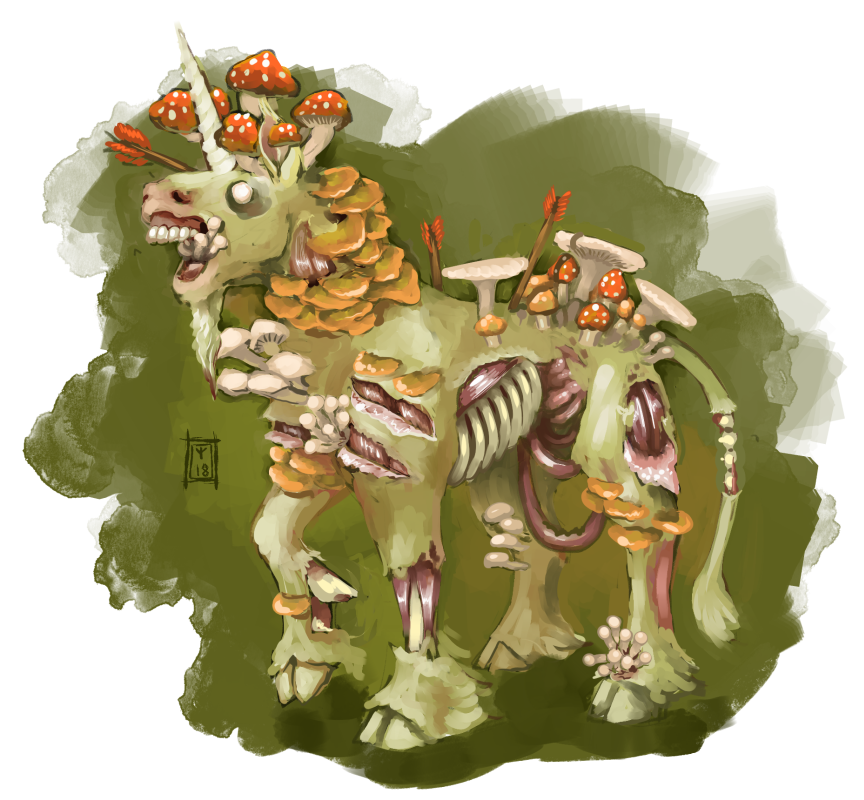 Watch
Content warning: some body horror ahoy!
I've always liked the idea of "zombification" via fungal infection, like how Ophiocordyceps unilateralis manipulates the brain patterns of ants. So I decided to doodle a fungal zombie unicorn.

It's as if someone combined Minecraft's Mooshrooms with its horses! 😂
Reply

Pfft! It was an emoji character design challenge!
Reply

As I said before, this is stunning!
Reply

The idea of this.. is both fascinating to me and horrifying. <3 Well done! ^^
Reply