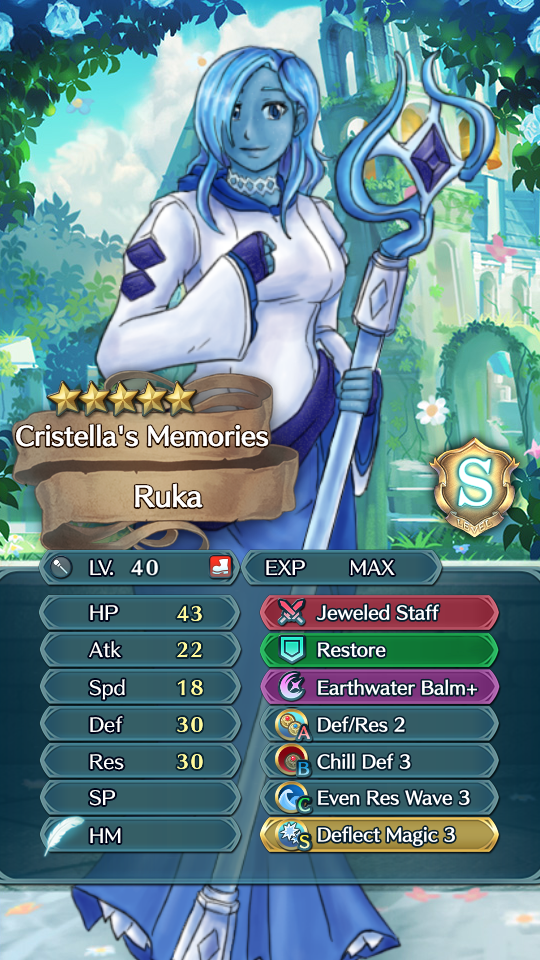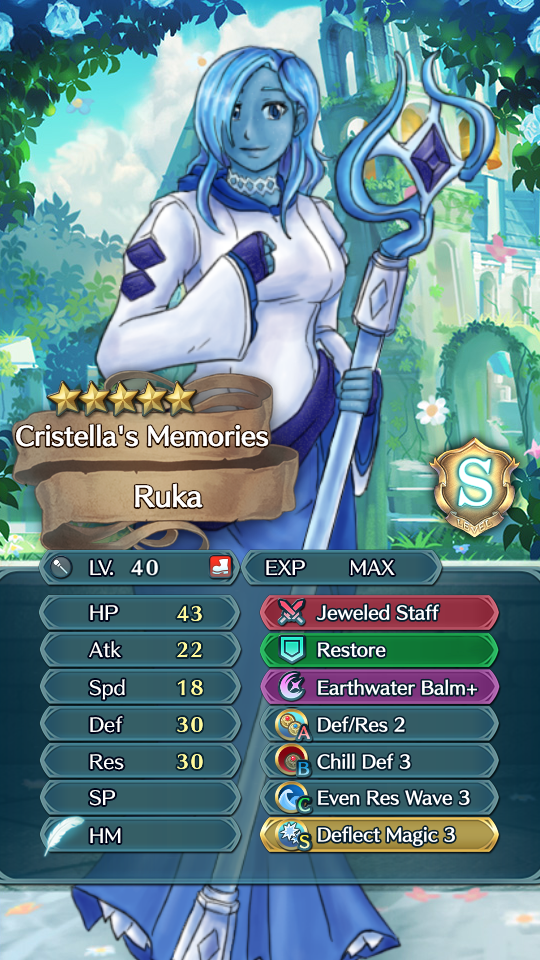 's Ruka as if she were in Fire Emblem heroes.
Her personal weapon, the Jeweled Staff provides +5 HP and +5 Res to it's wielder
Alongside Def/res 2, it makes Ruka quite the builky healer like her species the Cristallite people

Dude, you are just on FIRE now. I can't thank you enough for all the cool stuff you've been doing for me out of the blue.
Reply

i suppose we can count these as early birthday stuff. lel
Reply

What did you use to make this?
Reply