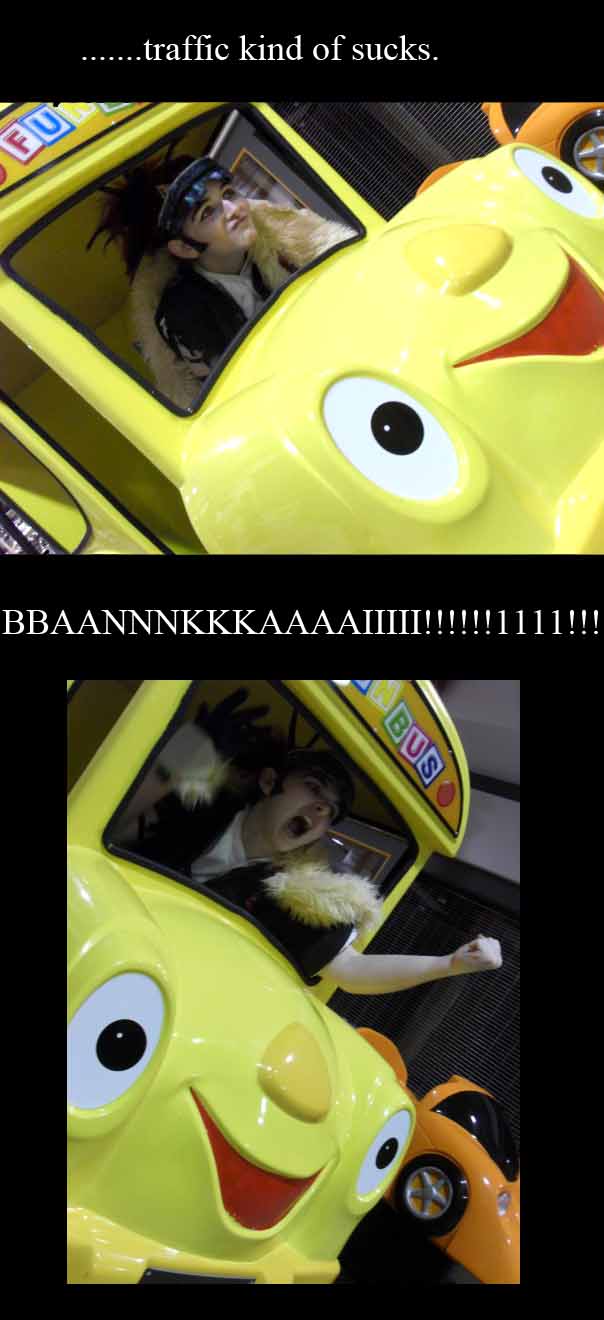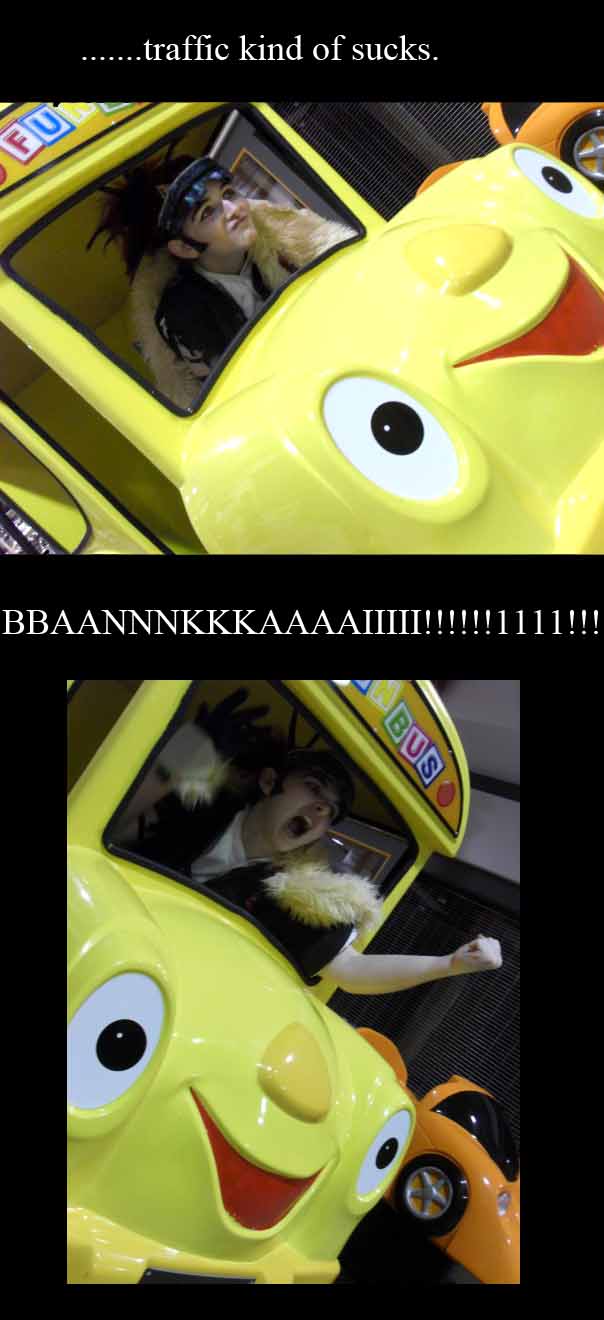 Watch
So anyway...I just got back from AnimeUSA.
This was pretty much the summation of those three days. XD
This one is especially for you

. For you and your rest stop photos. So, it's not a rest stop, but we kind of got stalked (and verbally reprimanded ever so slightly) by mall security for our shennanigans.
*beep beep* All aboard the Fun Bus.
Bleach (c) Tite Kubo
Cosplay by:

Photo by