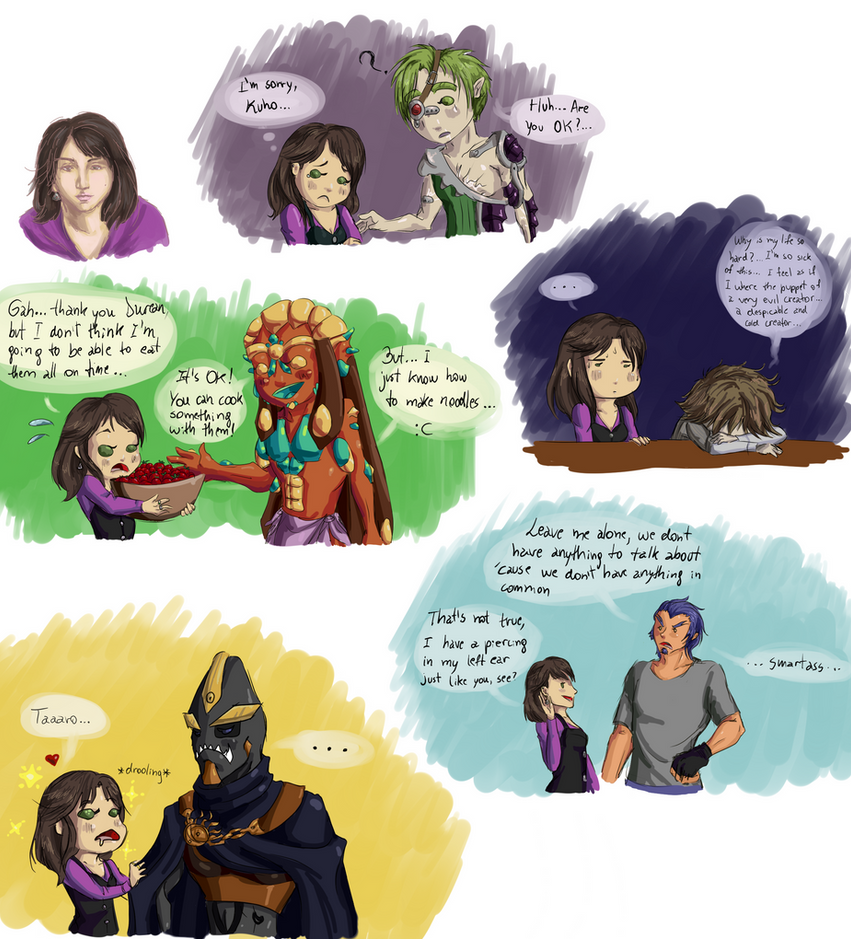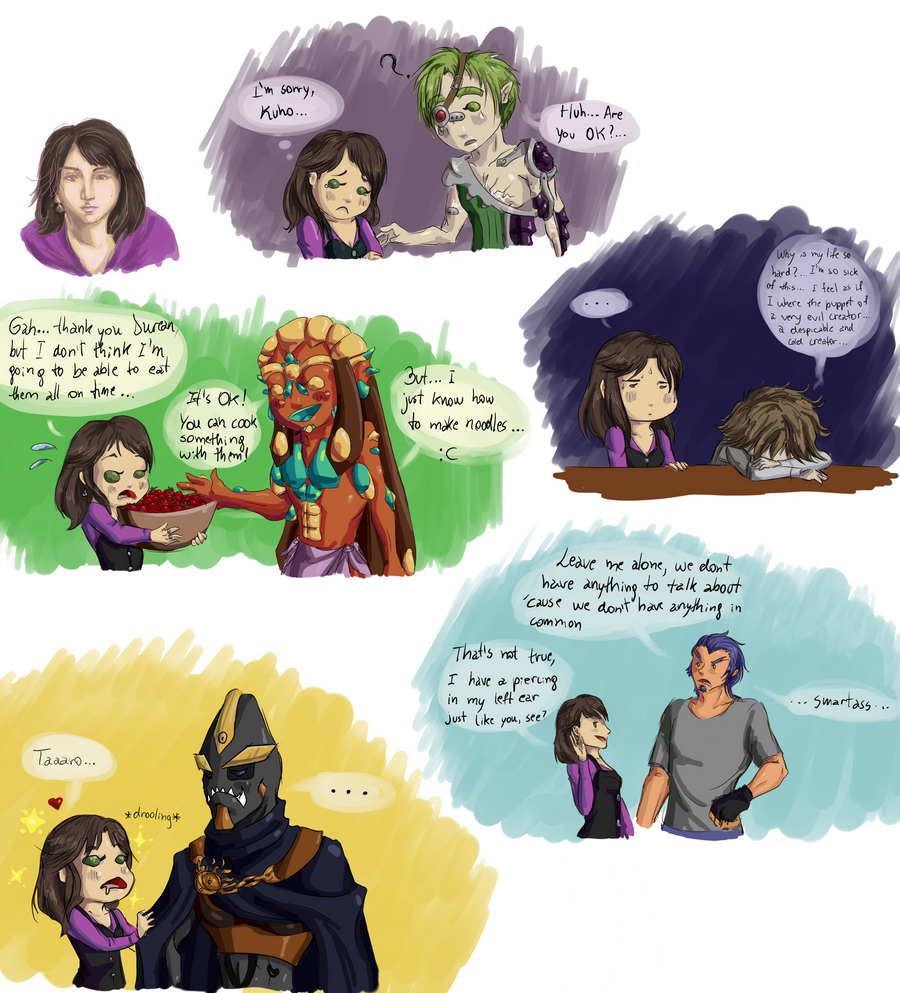 Watch
Art trade with

He asked me to... draw myself chatting with my characters xD
In the upper left corner, a quick self portrait sketch... it wasn't part of the art trade, but I just did it, dunno why.. it doesn't exactly look like me, but I'm pretty sure that an unknown person would be able to recognize me looking at it xD (I have a sleepy face for real xD)
I tried to show myself as I really am, not a very talkative person (usually) unable to cook a lot of thing and unable to comfort other person >_>... (I'm just good at listening them)

You're great with them Atey LOL
Reply

Almost all of them would hate me if they knew I'm the responsible for all their miseries OTL
Reply

Reply

Reply

Reply

*guardaimagenensucarpetadetodoloquetengarelacionalgunaconluzan*
Reply

Lol, me pregunto qué tendrá esa carpeta...
Reply

todos tus dibujos(o almenos todos los de deviant art y tu galeria) como 15 dibujos/bosquejos/sprites/faces mios de ti(o de tus personages..... mas de ti) y los dibujos de sol (que tienen relacion contigo), ah... y algunos de ax... [/acosador] :3
Reply

YOU ARE SO CUTE ATEYYYYY
Actually, everyone is so cute here!

Qeuert's and Kuho's annoyance with you is great. XD
Reply

Hahaha yeah, this is the first time I try this style of chibi, it turned out pretty cute c:

Yeah, for some kind of reason I think I would be a little bit annoying with Qeurt and Taro (even if I'm not like that usually)
Reply

Reply

Esos ojitos esmeralda~
Por que te disculpas con Kuho?
Tu unica habilidad de cocina sirve para enseñarle a Durean xDD?!
Demigrante el personaje lacayo Etheon.
Me hubiera gustado que Taro hubiese dicho algo minimo.
Reply

Tengo que resaltar mi mejor atributo xD
Egh... lo iba a poner en la descripción, pero me dio pereza >_>... es porque yo le hago pasar muchos malos ratos (en especial en el futuro, cuando su cuerpo está muy mal)
El pobre ha tenido una vida difícil, nadie lo entiende :C
Es que no se me ocurrió nada xD (además, pensando como es Taro, seguro que me ignoraría pero yo lo cargosearía igual xD)
Reply