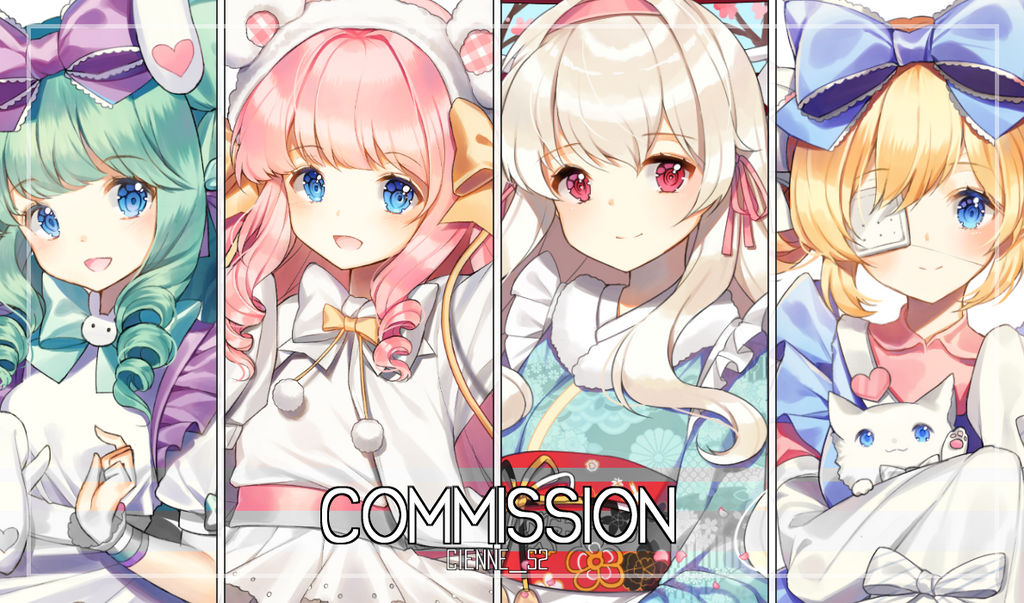 closed! thank you~
----
5/11/18: Commissions are open again!
Only halfbodies are available this batch, please be aware of that!
edit: after some quick thought I will open other types except chibis up too!
Since it was mostly chibis I was having trouble with a consistent style :')
Please refer to my commission website for more info :
ateliereunha.wixsite.com/commi…
Thank you!
----