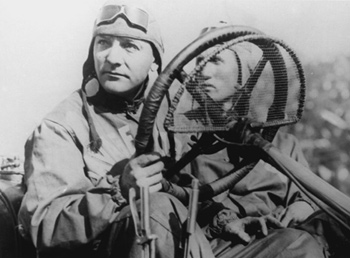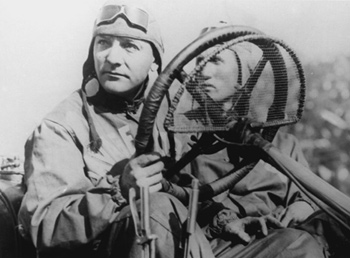 Watch
Teddy Tetzlaff (February 5, 1883 Los Angeles, California – December 8, 1929 Artesia, California) was an American racecar driver active in the formative years of auto racing. He competed in the first four Indianapolis 500s, with a highest finish of second in 1912. He earned the nickname "Terrible" Teddy Tetzlaff due to his rough treatment of his vehicles. His wide-open throttle racing style would variously win a race, blow up his engine or cause him to crash. As auto racing strategies evolved from the early "go as fast as you can and see if you can stay on the track," his early dominance of the sport waned.
Around 1912 Tetzlaff began appearing as himself in several silent motion pictures produced by comedy pioneer Mack Sennett. He even appeared in one Sennett film alongside fellow racing driver Barney Oldfield. He later became an assistant to actor Wallace Reid on Reid's car racing movies. His son Ted Tetzlaff was a noted cinematographer.
Yes I have rights to this images since I am a relative of his. DA wouldn't let me post it in photography. a silent video of Teddy during the 1900s.
[link]