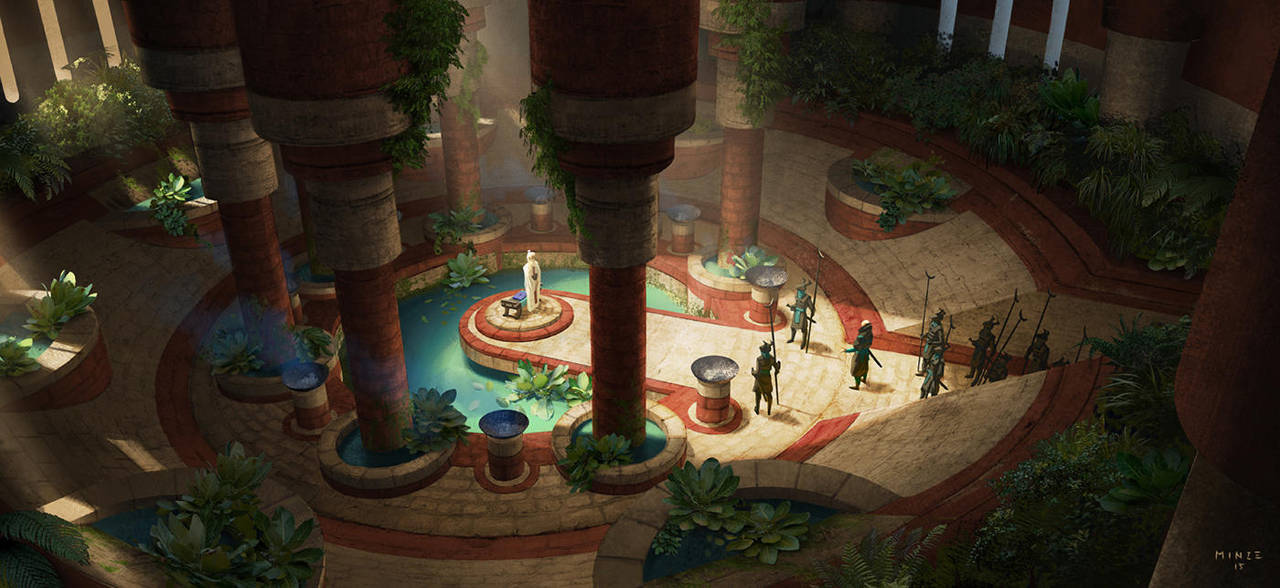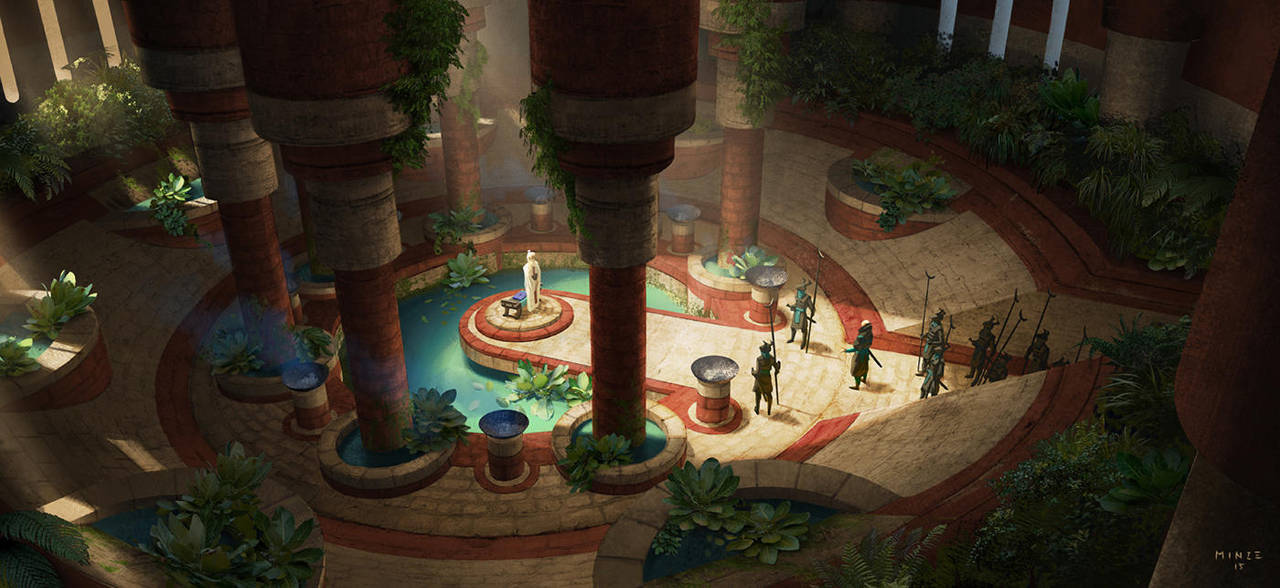 Watch
This is a emple interior concept I've been working on lately. It's a basic mix of 3D, Painitng and Photo. Enjoy!


Reply

Incredible! I want ot go in!

Reply

Wow this is really great! Very well done. I assume started from model render?
Reply

Reply

Nice job maintaining a consistent style through all those sources, but you're missing some crucial shadowing.
Reply

Thanks! Wich shadows am I missing?
Reply

The pillars and the "plant bases" look like they're floating due to missing ambient occlusion. It kind of looks like the pillars should also be casting harsh shadows since there's such a bright light source in the middle and from the left, but that's more minor.
Reply

Amazing work! I love the atmopshere
Reply

Reply

Reply

Reply

super arbeit


Reply