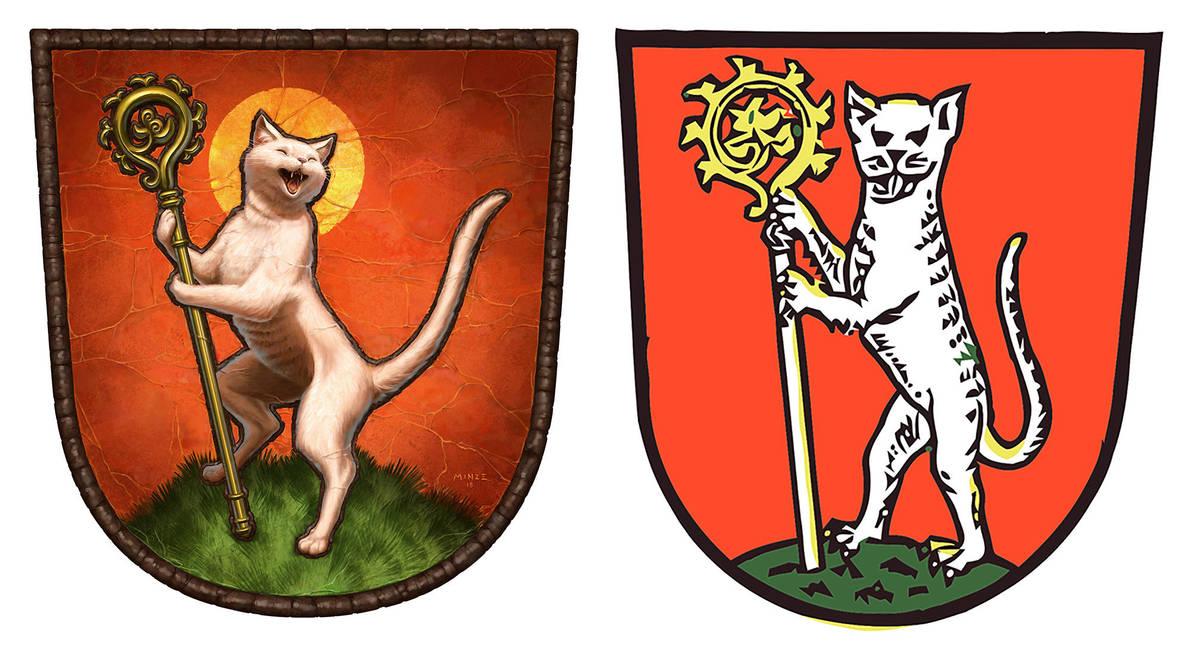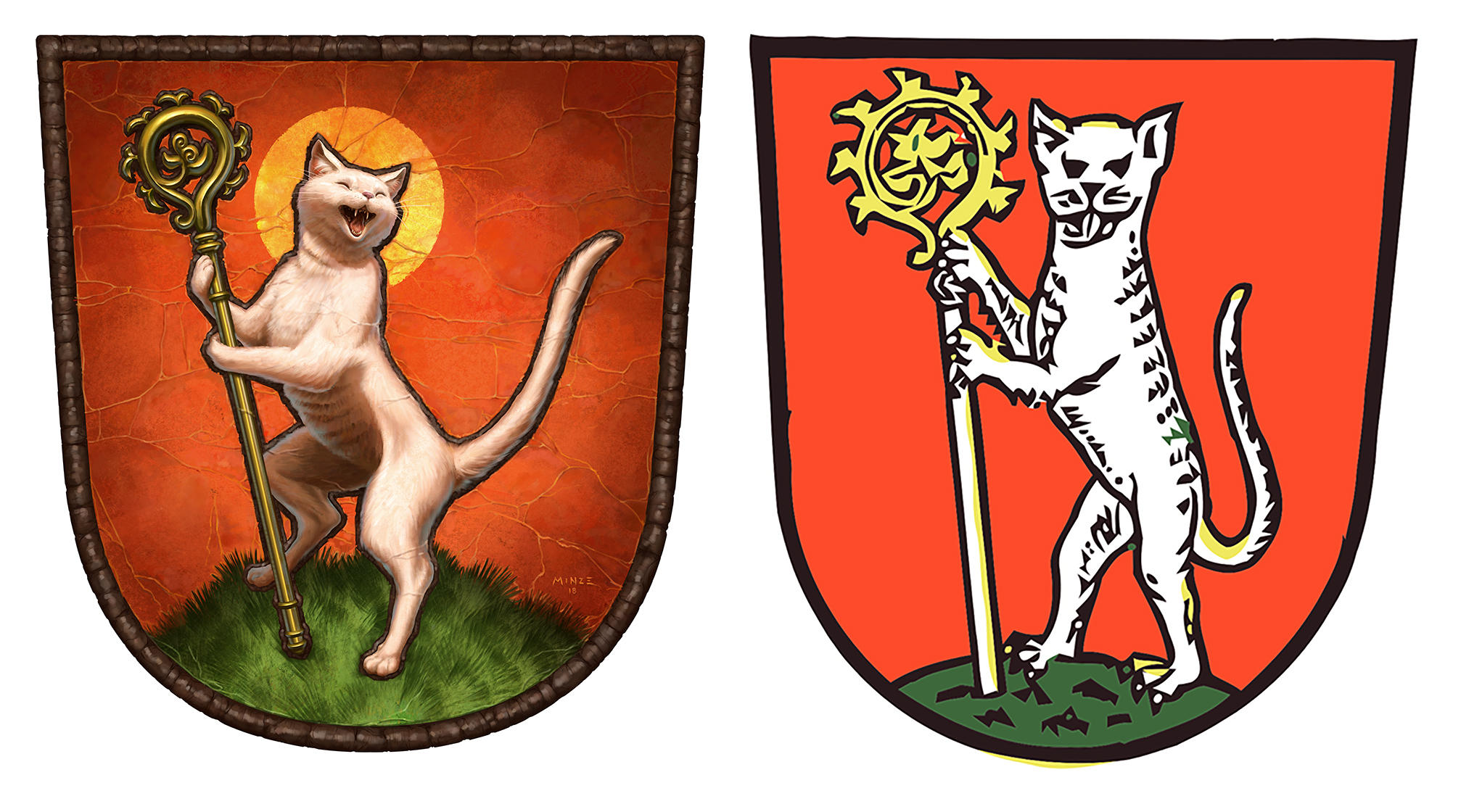 Watch
I decided to do a remake of my hometown's emblem because I thought the original is pretty stiff.


No doubt. Yours is quite an improvement.
Reply

Reply

You did a great job on the scepter, looks true to the original to the last detail (with the exception of the bottom cap, but that improves on it so yay).
Reply

I've been playing too much Monster Hunter because I immediately thought "Patron Saint of Palicos"

but anyway, great work! He/she is so cheerful looking. Love it!
Reply

I have no idea what you mean with
"Patron Saint of Palicos" but thank you

Reply

In the video game Monster Hunter you get this intelligent cat companion and their race is called "Palico"

they can speak and stand on their hind legs like that and help you on your hunts and stuff. lol You're welcome!!!
Reply

im stadtrat sollte wirklich darüber diskutiert werden, ob man das wappen nicht durch diese neuinterpretation austauscht

ich würd das machen

wirklich sehr schön geworden. sowas würde ich mal gerne mit unserem wappen sehen. das hätte auch nen neuanstrich verdient (bei interesse einfach mal das anröchter wappen googeln

)
Reply

Reply

this should be the new emblem, its great
Reply

This has to be the coolest thing I've seen all day
Reply

This looks great! Full of energy.
Reply