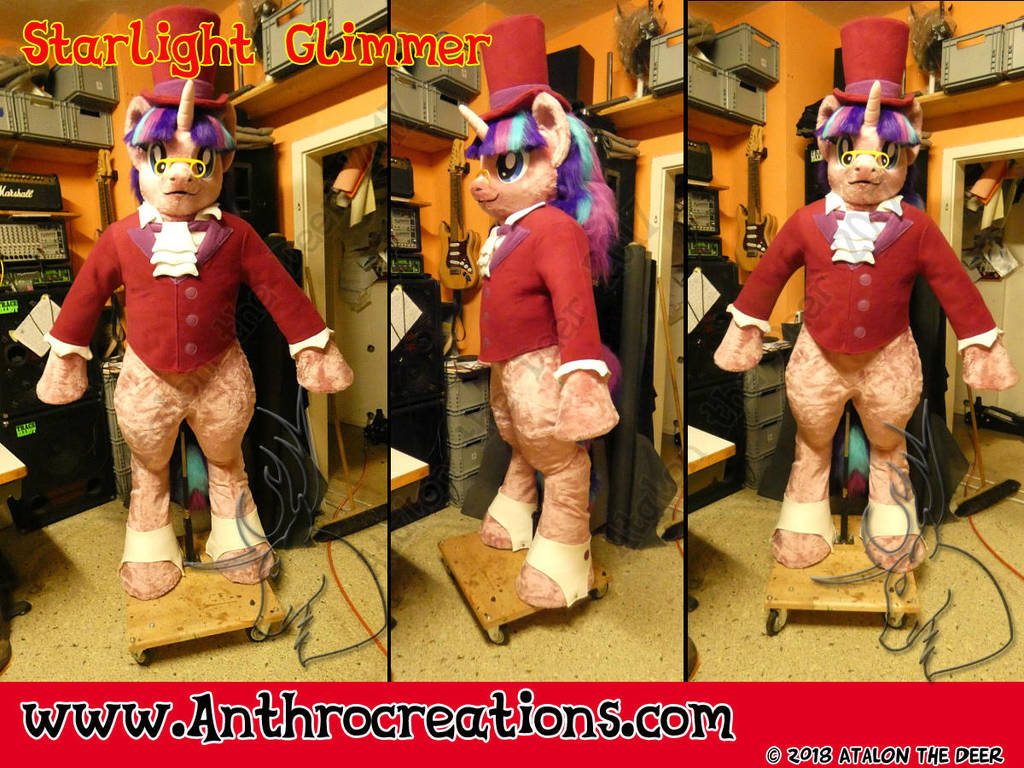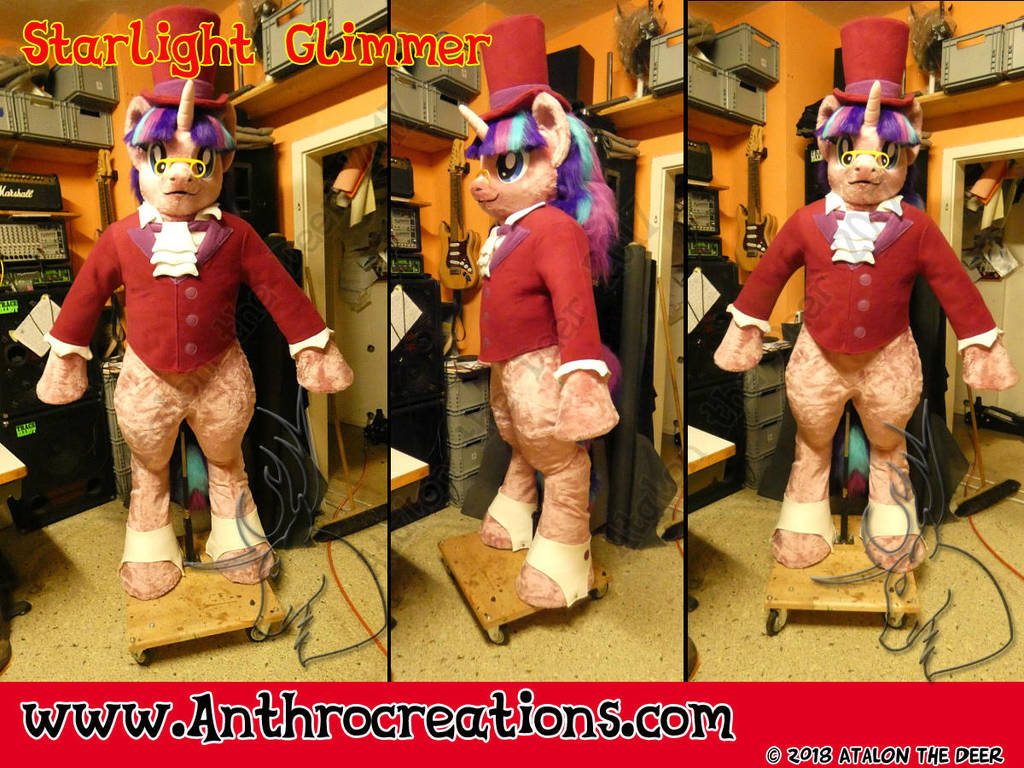 Hi Folks
Here the next work -
Starlight Glimmer in Heartwarming Dress.
Body in Japan Kemono Style - complete 3d modeled (Base 3d scan of the tapedummy) and flatten surfaces to make the digig. foam cuts- will show later some progress pics.

Was a lot of work i hope you enjoy.
greets

Wow! That's a lovely suit.
Reply

How was the top hat made?
Reply

The hat is 3d modeled with CAD (Rhino), transferred to 2d lasercuts, lasercut PE foam and glued together.
Reply

still waiting on ur reply
Reply

Reply

shes so cute and floofy i must hug it :3
Reply