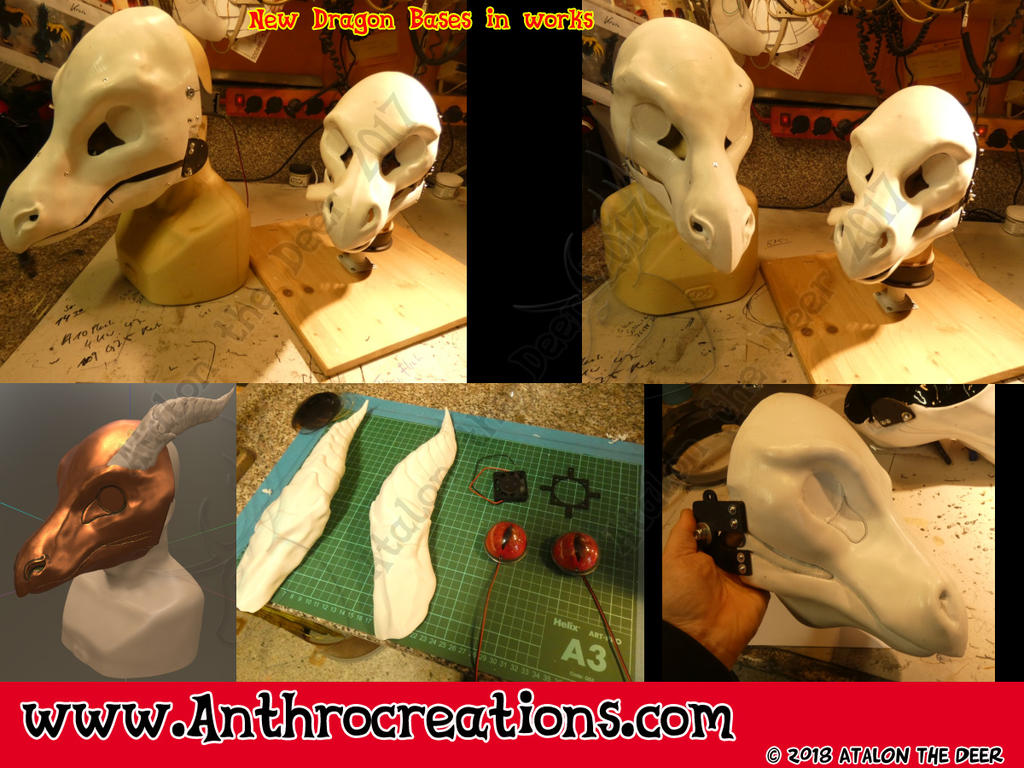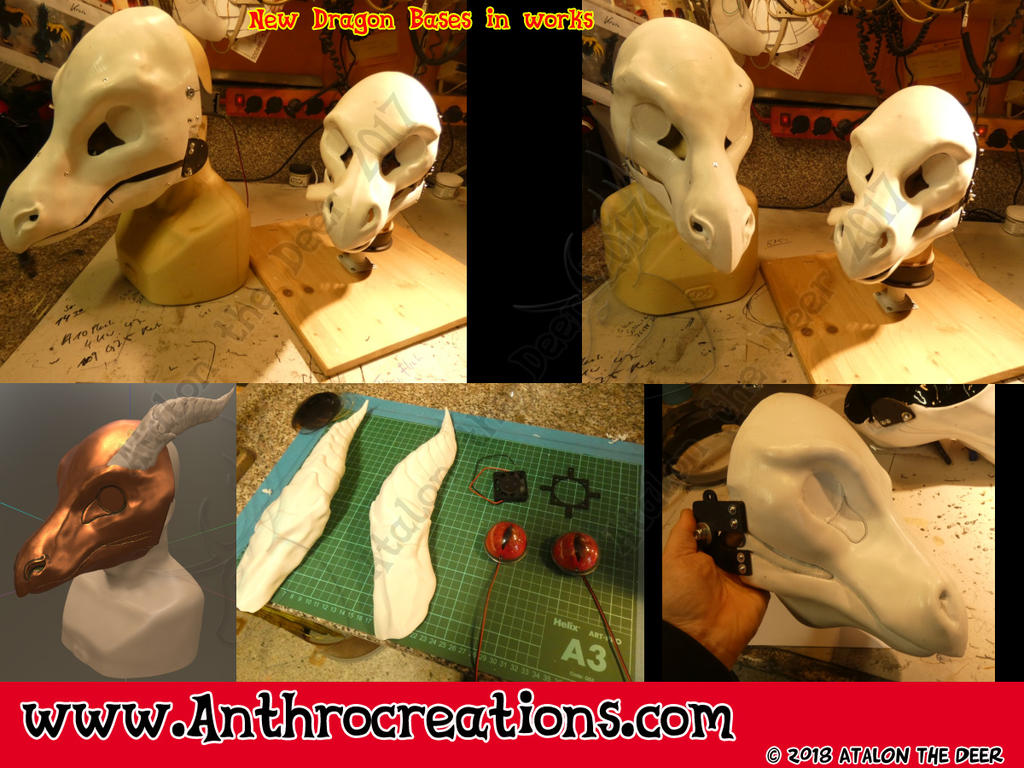 Watch
Hi Folks
I would like to present you a first view to the new dragon bases.
They are 3d modeled, 3d printed, smooth and finished. A silicon mold was done for the reproduction process.
Left mask is for very large heads (64cm). Right mask for medium size (59cm).
The horns and the 3d eyes are 3d modeled and printed as well.
The masks (Head bases) are soon available for purchase.

Very nice! Thank you for making a large version, I think it would barely fit me, lol.

Just out of curiosity, would 'realistic' sized eyes work with these, or do you think it wouldn't look right?
Reply

I designed the big one for 50mm diameter and the small one for 40-44mm. Why not using Resin eyes - so far I had no time to make a Photoshop template for the eye design but will come.
Reply

The small one on the right looks alot like a dvc base
Reply

dreamvisioncreations.deviantart.com/art/New-Point-Nose-Dragon-Resin-Blank-706974622
Reply

WOW! Two different pictures that have one ...or two things in common: They are both dragons and maybe the rim on the nose is alike.
Different cheeks, brows, edges, volumes, nose hole shapes, cut lines, etc.
Oh and one is in perfect symmetry, the other is not.
If i would not have been in the same room while Atalon designed this from scratch on the PC that day ..if ...

LOLZ KIDS LOLZ ! You are NOT in for a great drama here, sorry /
Reply