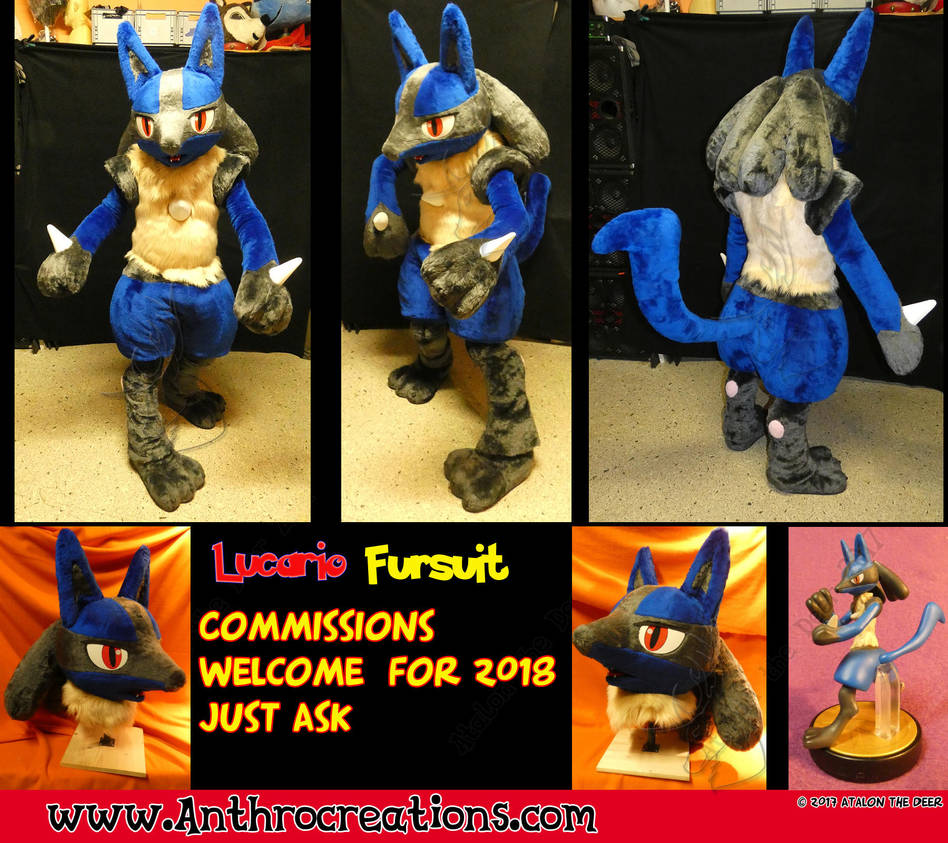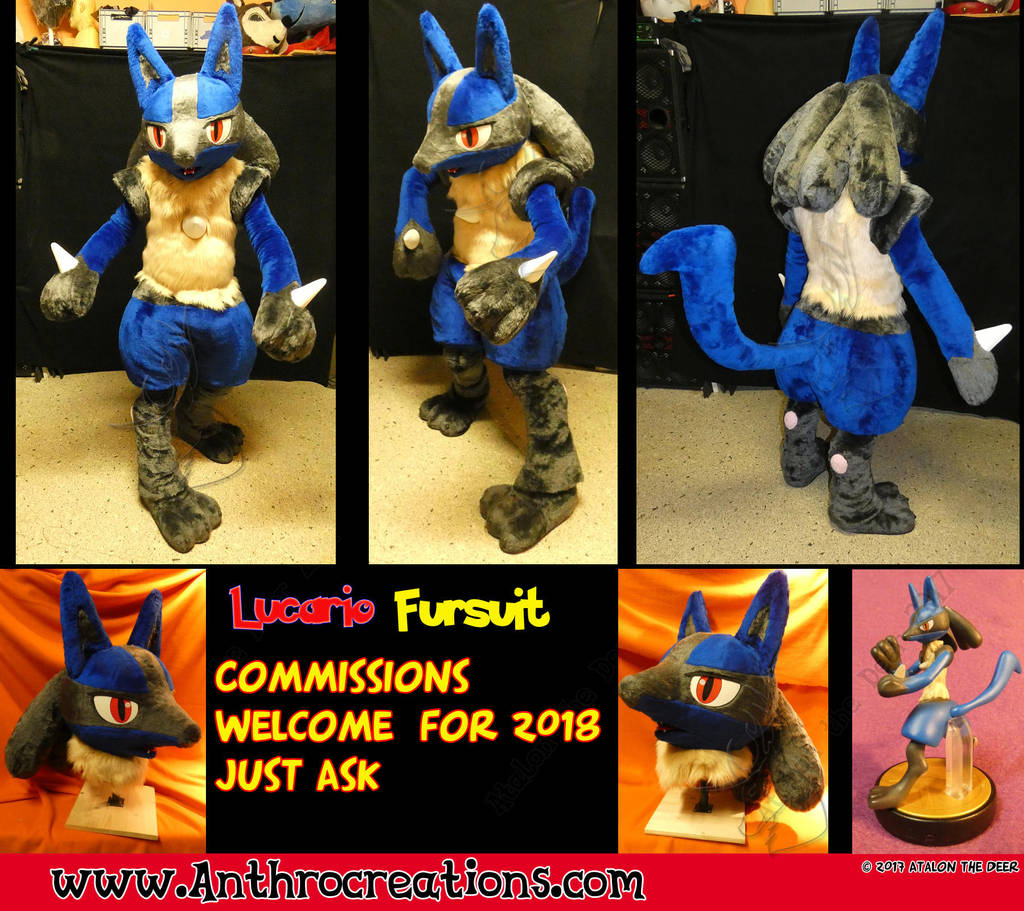 Watch
Hi Folks,
It's been awhile since I posted the last commission.
This was a lot of work and working with new technology. The costume is done 100% on 3D modelling and using 3d to pattern technology.
In short i 3D scanned in the nice figure for the Nintendo. Then I 3D scanned in the Tapedummy of the customer and merged it to his size with some changes. All Cuts even the head done digital.

Head - Full PE foam pattern cut, headset adjustable, 2 Fans (Radial) - Vacuum formed shape eyes with mesh view and airbrush
Body: Arms with bolero cut top, 3D modeled paws and PE foam claws, Top with lycra lined, Trouser 3D Cut PU Foam with Lycra lined, Leg covers with digigrate,
Tail: Swings and detachable.
Paws: Neopren boot and PU foam carved, with PE Foam Claws

Material: PE Sheet Foam, PU Sheet Foam, Fur (Blue Seal Fur, Dark Grey Monterey Mills, Super Soft Shag Fur, Lycra and so on

Commission Welcome
Just ask me.

how does it cost to buy one? how much would you sell one?
Reply

i would like to know your 2018 prices for pony suits :3
Reply

Reply

:> How much do you think a MLP half suit would cost if my character has an odd hairstyle? Would I have to send a photo for a more accurate price guess?
Reply

The fact that this was done digitally is very impressive! It seems a bit thicker than the model, though I'm guessing that's because of the guy it was sized for

Reply

Very beautiful! Well done indeed

Reply

Wow! That is an amazing Lucario!
Reply

This is gorgeously done!! I honestly couldn't spot a single flaw here, everything looks so lovingly handcrafted. I adore this way too much hhh ♡♡♡

How much would a fursuit like this cost? Or maybe a pokemon with simpler colors/patterns such as Fennekin? I can't seem to find any solid price ranges for your work.
Reply

Reply