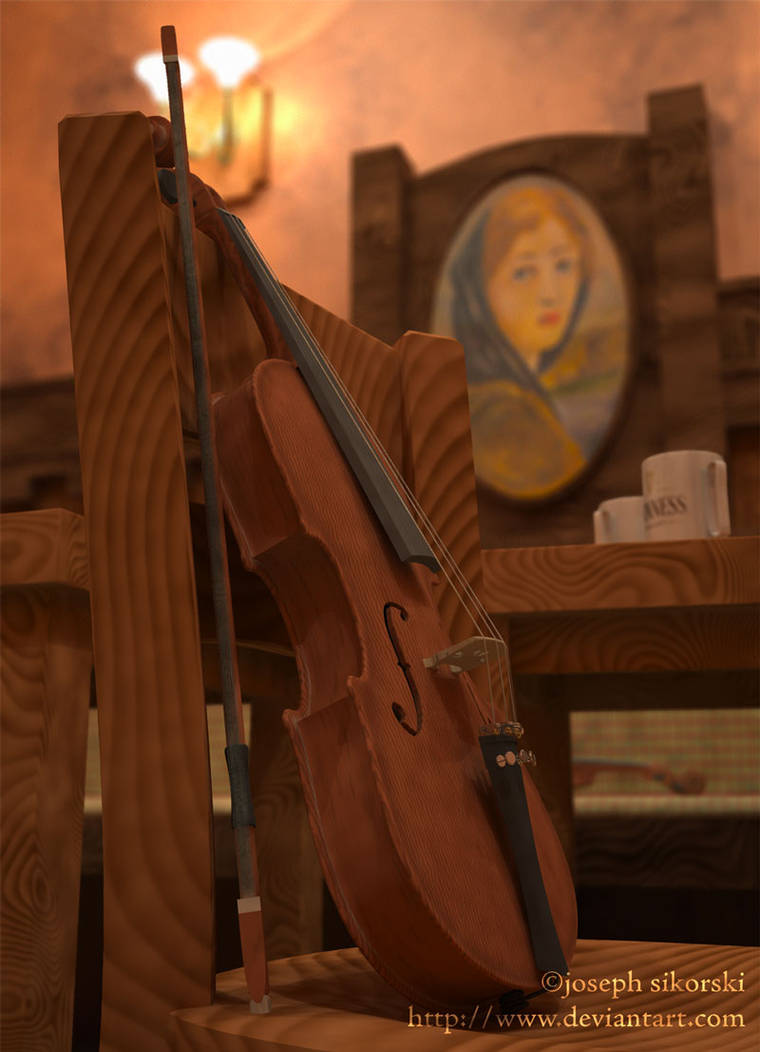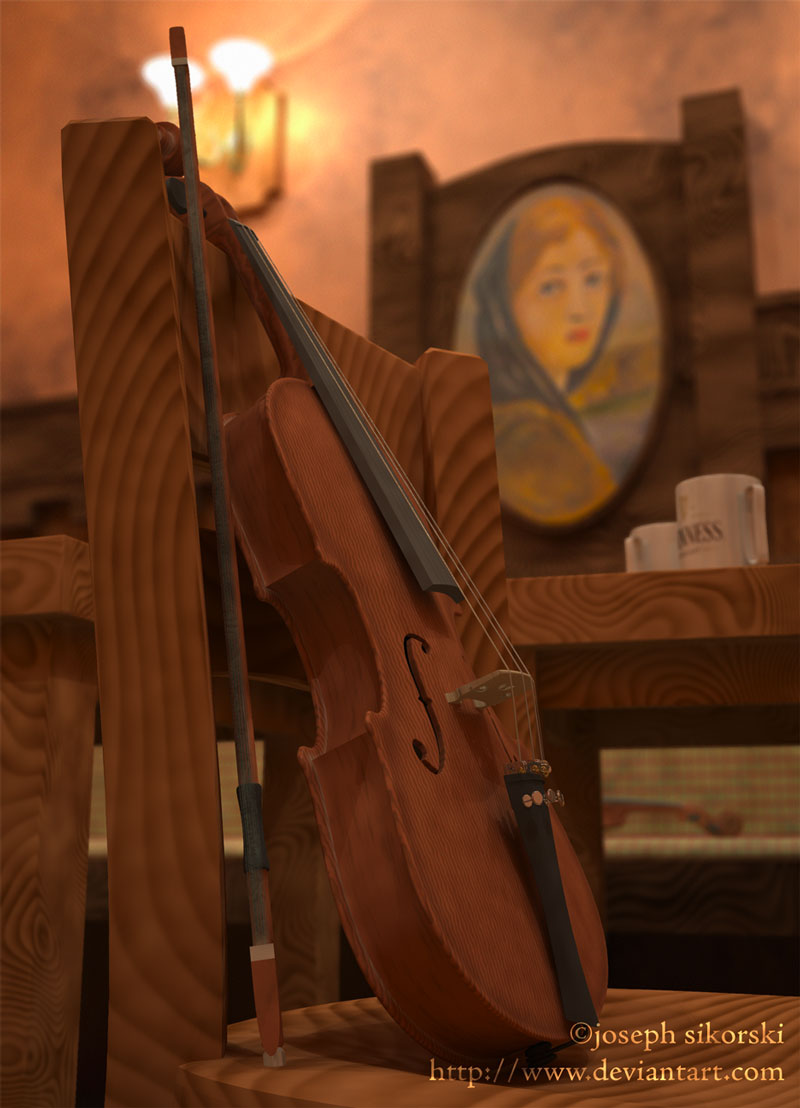 Watch
Wooo. Final project work. Full render is 13"x18" @ 150dpi. Took like 5 hours because I turned the radiosity quality down a bit. You can see this by inspecting it carefully. But if I hadn't, it'da taken 20+ hours just to finish the radiosity calculations...

And yes, I know the chair and table textures are all borker. I don't really feel like redoing them. Yet.

Scene based offa the BrazenHead near my home. Which has alegedly stopped having Irish music sessions. Teh suck.

Yes, the cups say Guinness. I hold no © to them. This is an educational work.

The cups and the fiddle are the only things that don't suck in the scene. Ah well. It was fun to make, anyway. The fiddle especially. : P

Render time : ~4-6 hours? Not exactly sure. LW9.2 UB Beta.