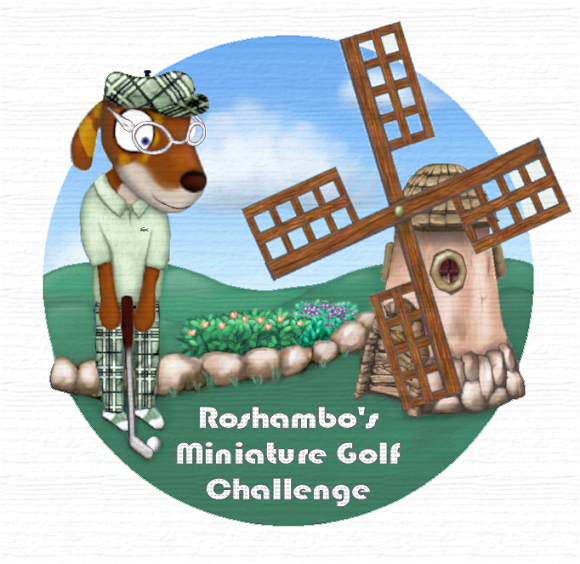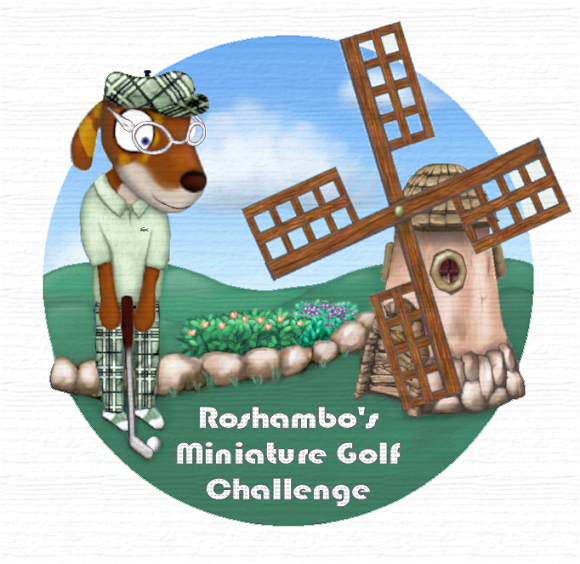 Watch
I made this logo for a contest I held on GoPets. Some elements of the image were modified from screen shots, others were hand drawn. (This is a slightly different version of an image I moved to scraps. Sorry for the resubmission.)

Quite cute. I like the flowers and the windmill. Doesn't Ro look smashing in his golf outfit?
Reply

This is so cute! I love his plaid hat. X3
Reply

Thanks! I should have fixed his paws, but at the time I just wanted to get it done... And it's funny that my landscape doesn't have any trees!
Reply