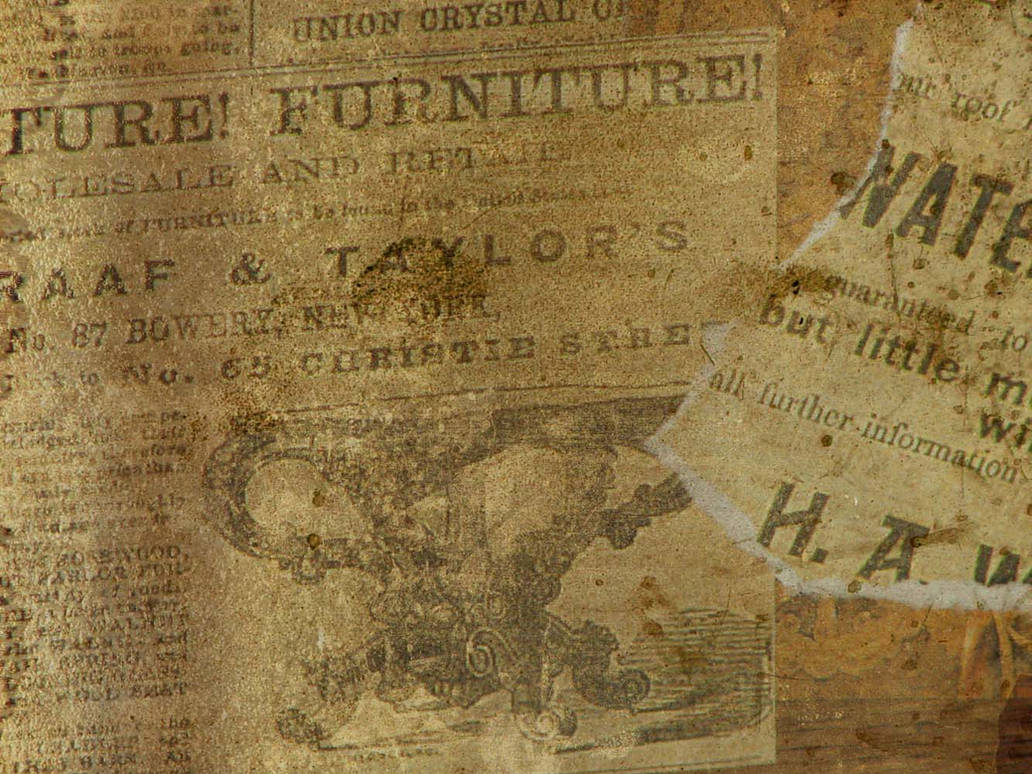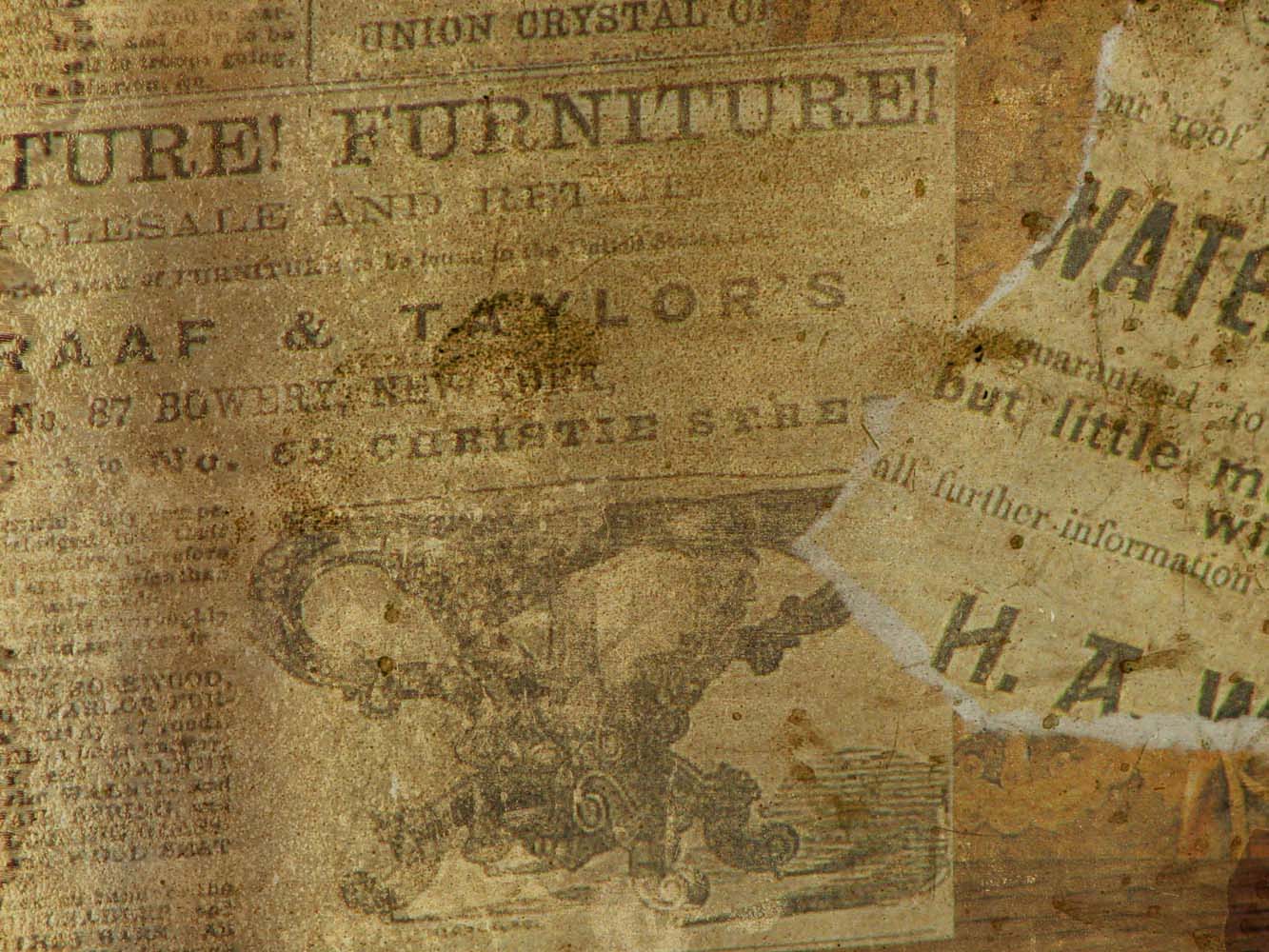 Watch
A texture I made using various photos of mine. Made from collaged victorian newspaper ads and such, with a touch of messyness.

"Here are the rules: NO COMMERCIAL USE unless you contact me and I give you permission. This includes DA Prints. The reason is, I don't want someone uploading a print if one of my images is the main focus of that work. I might as well be selling my stock!

If you use any of my stock, credit me in the description! Also note me or put a link up on my page.

thanks!"