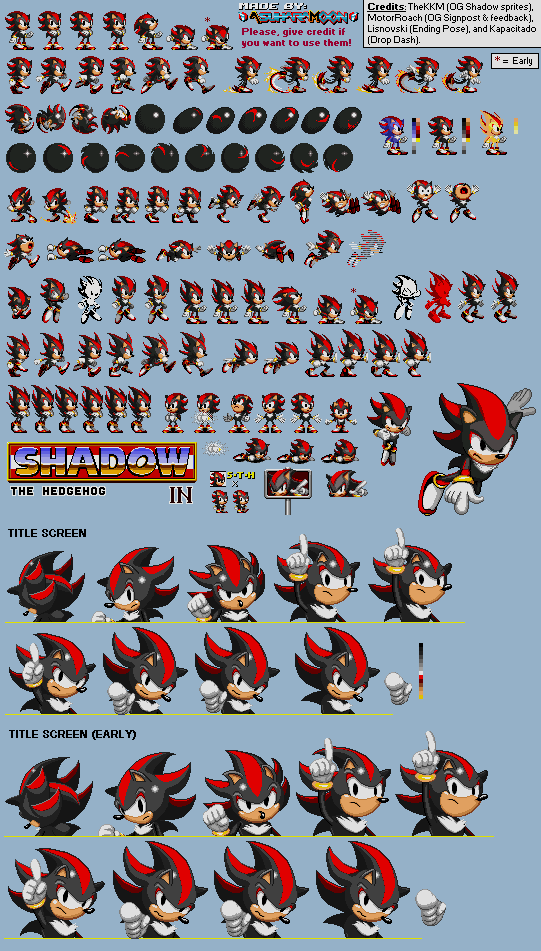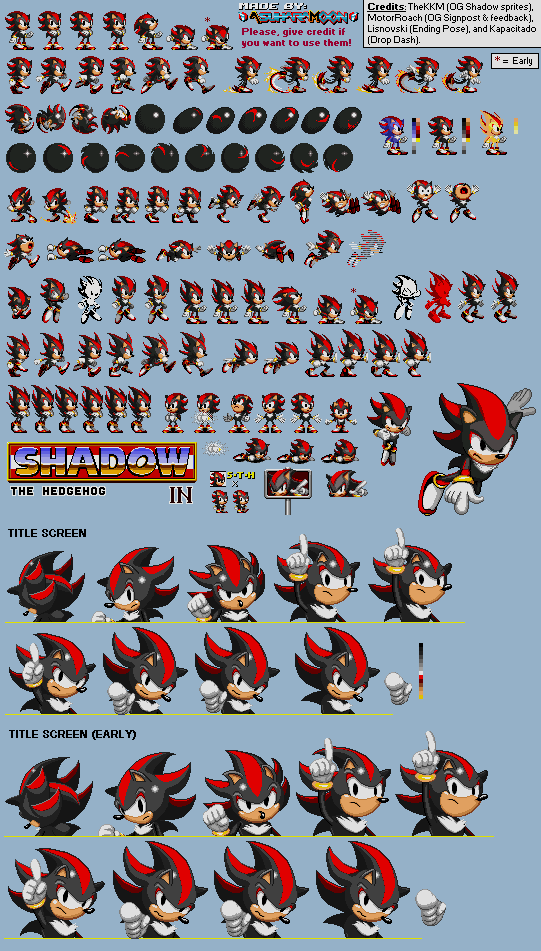 EDIT 18/01/19: New update, along with the release of the hack!:
forums.sonicretro.org/index.ph…
I asked someone to help me with the project in certain technical aspects, but I didn't receive any response after he agreed to do it! Huh, how convenient for my luck.

And so, since I'm a bit hasty about other issues, I uploaded the whole sprite sheet early. Just gimme a few days and the hack will be done.
PD: Don't ask me about changing Super Shadow's colors. DO IT BY YOURSELF.