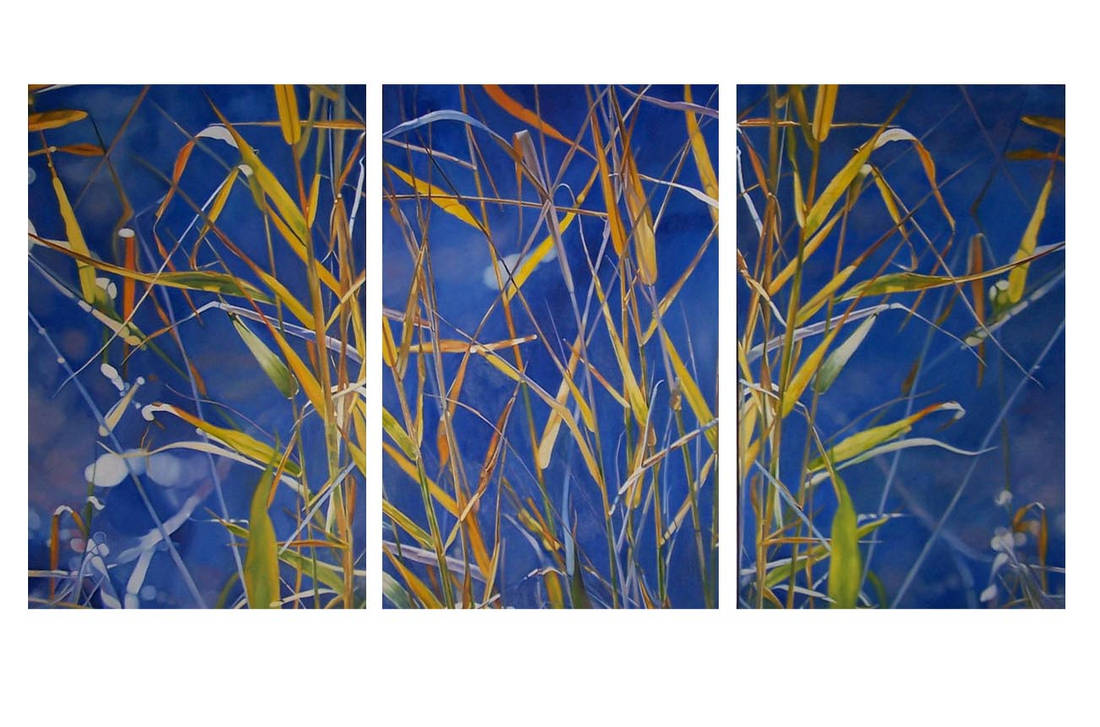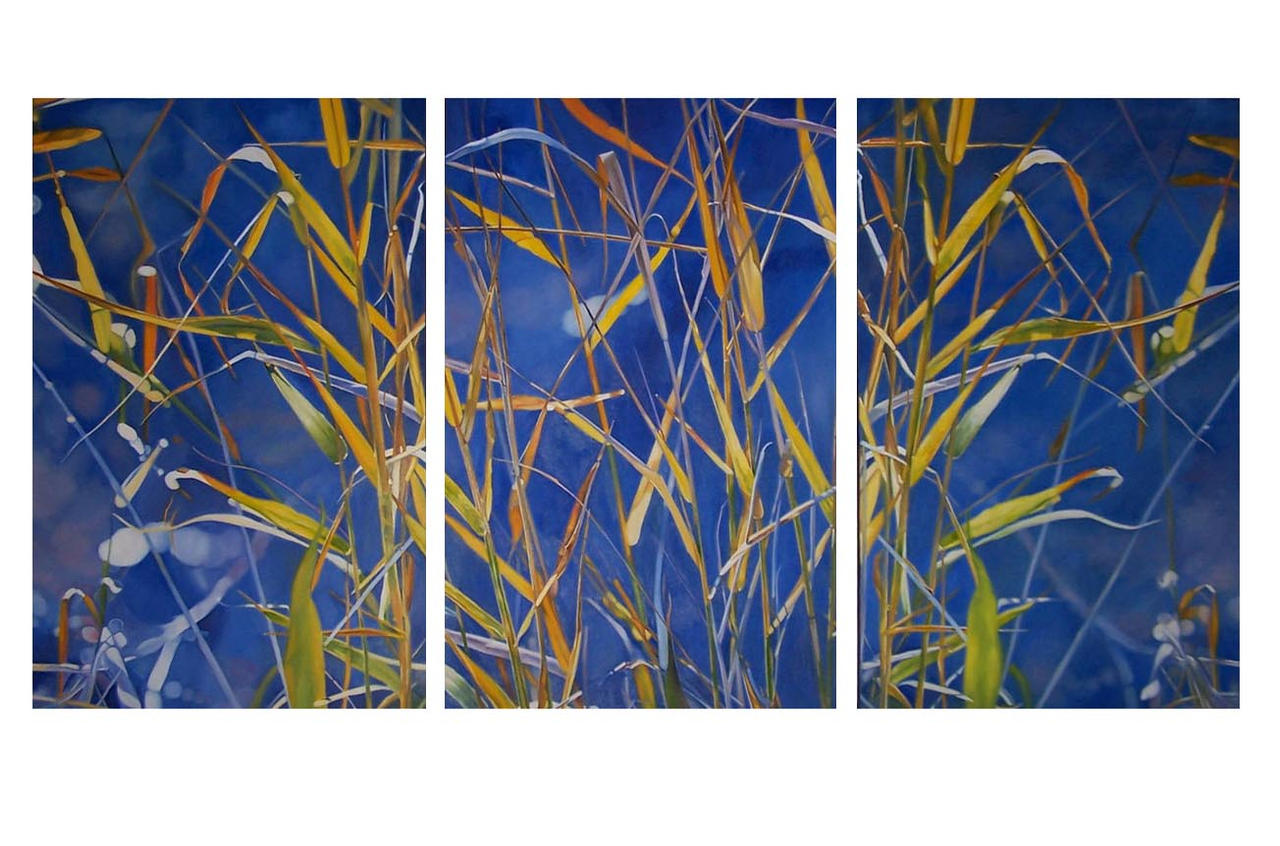 Watch
Triptych - each panel 20 x 32inch (50x80cm) Oil on Canvas
each panel took aprox. a month.
By the time I got to the 3rd panel I had enough, I put panel 1 and 2 away and it took another 5 years before I got back to it. Luckily I had made a list of the colours I had used and put on the back of one of the panels. ( not my normal palette)
The third panel is actually the reverse of panel #1




wonderful picture
, beautiful colors
and contrasts
Reply


this.
Reply

Why didn't I see this earlier?!
I really love the colours!

Blue is my favourite colour and together with the yellow and green it looks totally awesome here!
The out of focus parts are the thing that finally makes this perfect, there is a lot of depth even if there isn't that much visible in the background.
So the whole vocus is on the weed, which is painted beautifully. It looks so real and....just wow.
Another masterpiece. I bet it looks really impressive on a wall!
Reply

I posted this when I first joined DA but it wasnt a good photo, now that I know more about computers I have been able to crop and adjustment the perspective to get a better image. This work took forever and the third panel was completed years after the first 2, I had enough of it. In fact the 3rd panel is the reverse image of panel #1.
I an pleased you like it, I was when it was finally finished and it did look impressive on the wall. I agree with you about the out focus parts, another artist couldnt believe that I would want to include the bokeh in the painting.
The work found a home where it is very much appreciated, otherwise I wouldnt have let it go. I aim for that elusive masterpiece but always fall short, so I am onto the next work, it could be the ONE. ( but thanks for the compliment)

Reply

it's an excellent job! well done!

Reply