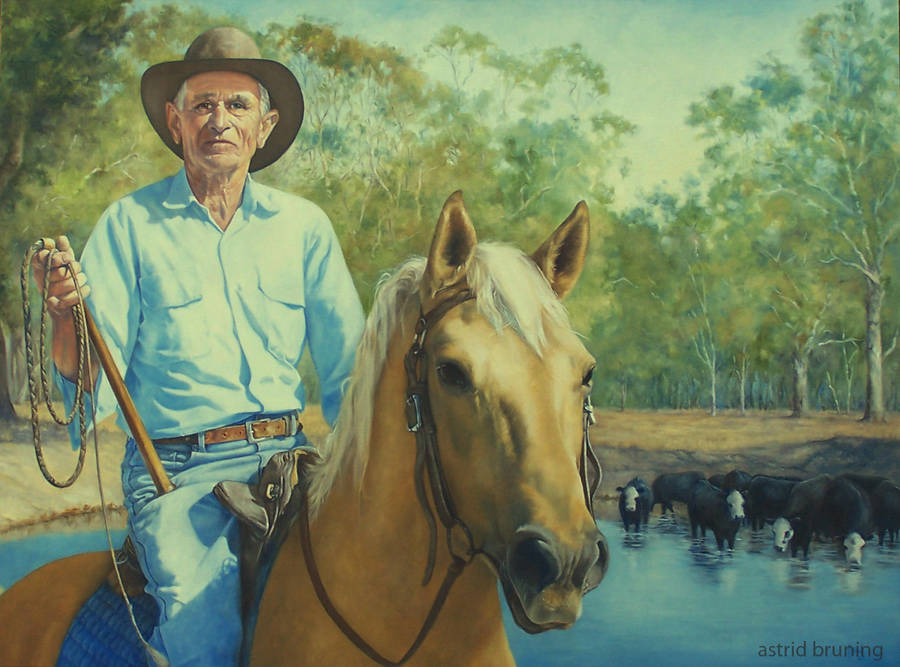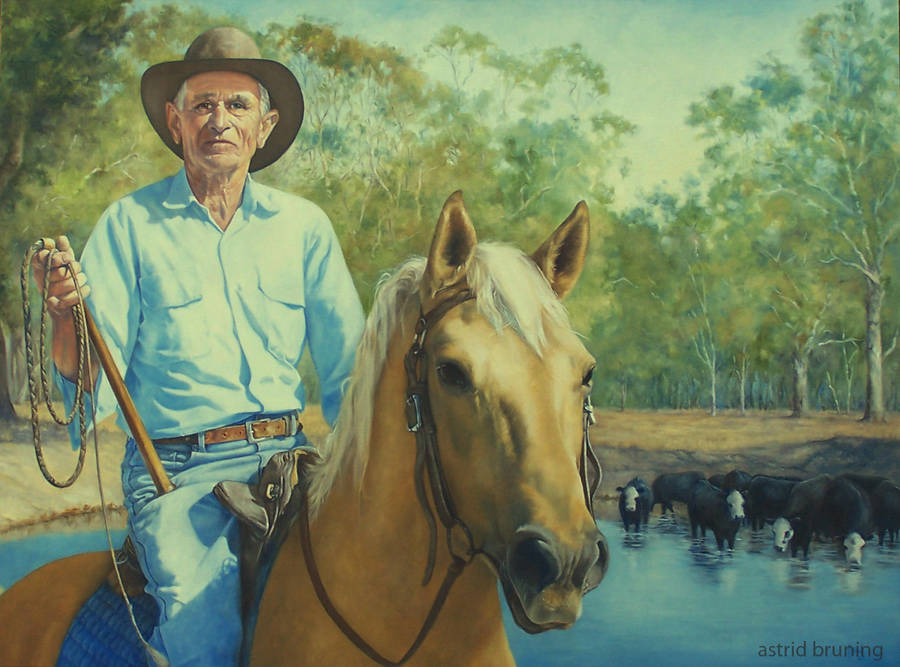 Watch
36x48" Oil on canvas This was a commission, used a composite of numerous photos. It was a 3 month ordeal but client very happy. It was her father on his horse with his farm and cattle in the background.
Close ups
featured
[link]
other horse paintings
I do not know where to begin. There is so much to look at in this painting. The lighting for one. This is clearly a nice midday. The sunlight is warm and is reflected not only in the use of the lighted areas, but in the colors chosen. I admire the tiny details like the folds in his jeans and shirt. The way things are against the australian stock saddle are perfect between fold and shadow. Same with the back creases in his shirt. Then there is the contrast between the age in his face and smoothness of the face of the horse. This is painted by someone who has a fantastic understanding of how texture really is on a horse and an older person. The horse anatomy is correct in the face. There is no guesswork and nothing is made up.

Then the background just makes me sit in awe! There is just enough detail to show the landscape without taking away from the focus of the painting. It's easy to see the details on the cows without them being overwhelming.

I wish I had the eye to paint like this. This should be the best of DA to say the least. I expect paintings like this in Quarter Horse Journal and 'Art of the West'.
The Artist thought this was FAIR
4 out of 4 deviants thought this was fair.