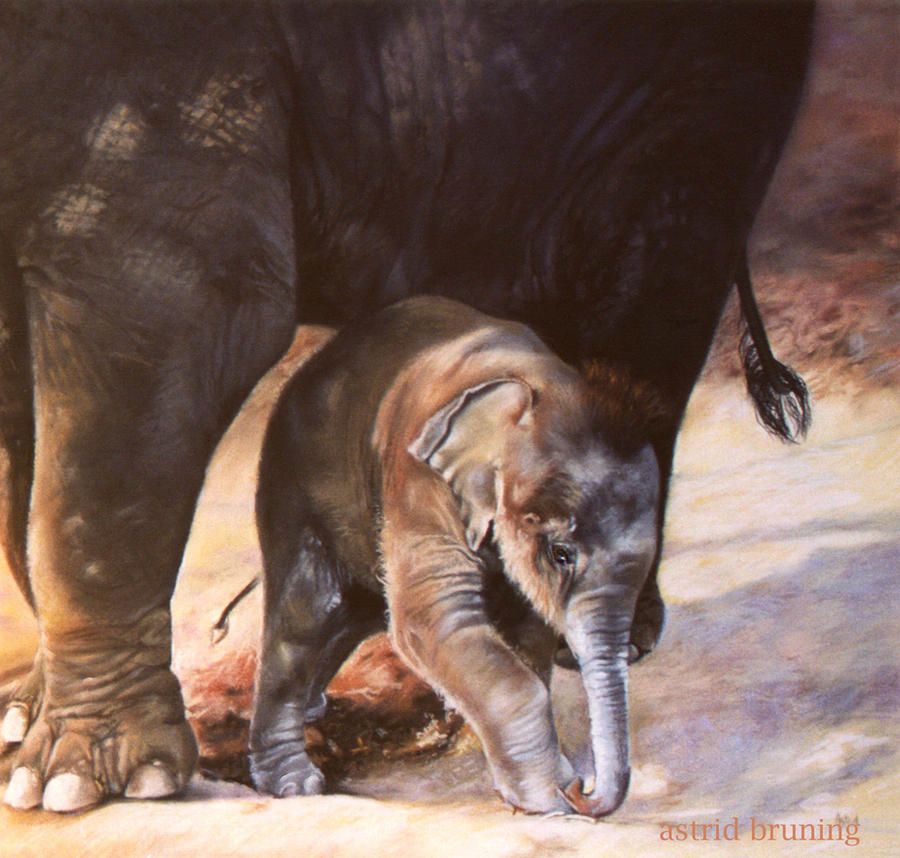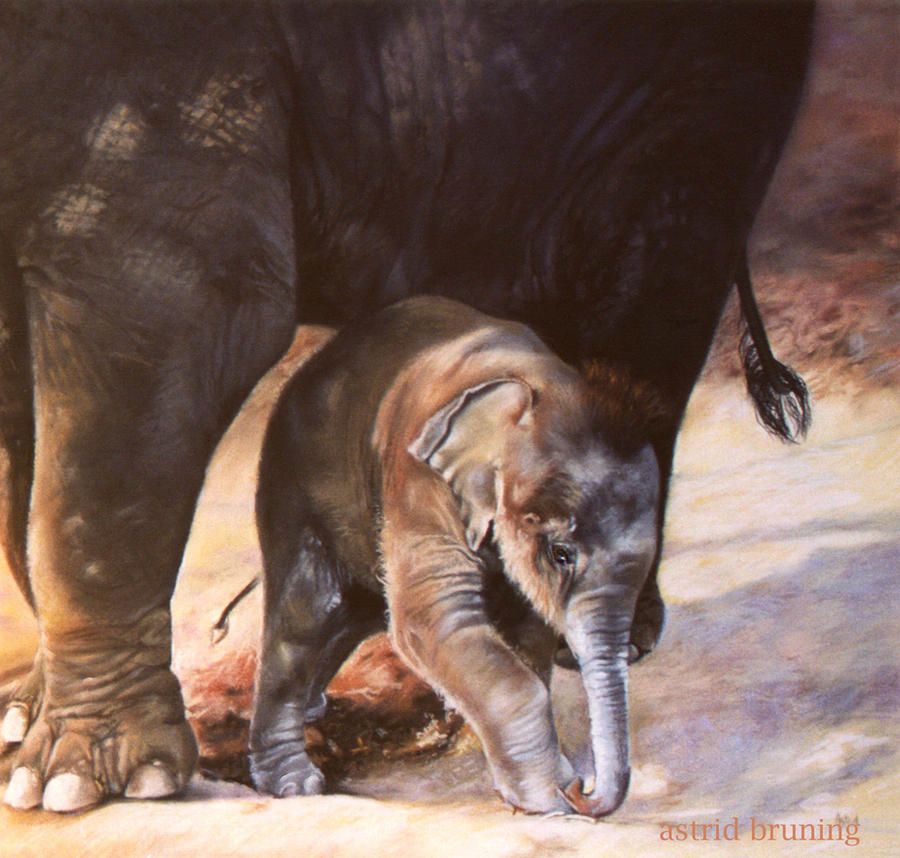 Watch
24x23inch Pastel Elephants in North Thailand. This baby was only 2 days old.
This is an entry for the contest "Motherhood" of

This is a scan of a photo of the drawing, so the quality is not 100%
First time I had painted an elephant and I found getting the skin texture right very challenging.
Best of July 2012 Submission

fav.me/d59bk8h
Featured in Motherhood contest Aug 2012


windinthecoffeecup.deviantart.…
Kindly featured by

2015....

Elephant Appreciation Day [September 22nd 2015]
Elephants by

benizalilg


Elephant whisperer by

Alshain4

Earthbound Elephant by

Ryuneo


the elephant by

evenliu

Elephant by

Tschoulow


elephant by

francoclun

Elephant by

FredrikEriksson1

The African elephant by

emizael


Elephant ink and watercolour by

shmeeden

Baby Elephant Walk - PASTEL PAINTING by

AstridBruning


elephant by

ellaengelbrecht

Indian Elephant by

Eenuh



I'd like to start out by saying that when I first saw this I thought it was a photograph. A simply amazing attention to detail is evident here for sure.

The only thing here that I could say critique wise is that sharper edges on the animals would make it a bit more realistic and less soft pastel like. A little more shadow on the little elephants front leg might make it stick out a little less awkwardly as well. Otherwise there isn't really anything to complain about at all.

The details are fantastic, the skin looks very real, the shadows are simply amazing and the color choices are wonderful. I'm in love with the lighting and the composition as well. You picked a beautiful piece to create for sure. Its very pleasing to look at and enjoy.

Keep up the great work!
The Artist thought this was FAIR
4 out of 4 deviants thought this was fair.