Fan Art Week
Hello everyone!
As part of Fan Art Week I'll be discussing how to stand out as a Fan Artist today.
As Fan Artists, finding an audience isn't necessarily difficult as long as you're placing your art under the noses of those in that particular fandom, but just because you can easily make yourself seen doesn't necessarily mean you are standing out and being noticed within the fandom.
While there are a handful of ways to make yourself stand out as a Fan Artist, this article will be focusing on using your art style in order to achieve that.
How having your own style can help you stand out in your Fandom:
If you're someone who often browses art, you may have noticed how the different pieces can kind of just blend together into a wall that just doesn't seem very appealing to look at or click on.
When everything looks the same, it all becomes a bit boring and bland, and it's very easy to overlook even very skillfully made art in these situations.
In order to avoid having your art glanced over, you'll want it to stand out from the rest, since that is what will make people stop and look.
An easy way of standing out is by having an art style that is different from the rest. Grab people's attention and make them look!
You can think of this as a means of marketing yourself.
The better you are able to stand out and be noticed, the more people will see you. Or in this case, your art.
Other bonuses to having your own Style:
Recognition:
Now that people can recognize your art, you're just a step away from becoming a household name! Well, maybe it will be more than one step but it's definitely bringing you closer to that goal!
Inspire:
With your own style you're likely to inspire other artists or art appreciators just by doing your thing.
Be Unique:
Having your own style makes you stand out by being different. You can draw the same thing as another person and it will still be unique to you!
Let your art represent you:
When you imitate another artists style it's significantly harder to bring yourself to the table and allow what makes you great to shine through your work. With your own style, you'll shine through in every single piece you create!
How to develop your own style:
There are different ways to find and develop your own style.
My personal advice would be to try different styles and learn from artists you admire in order to find what works best for you.
Don't be afraid to experiment and try new things.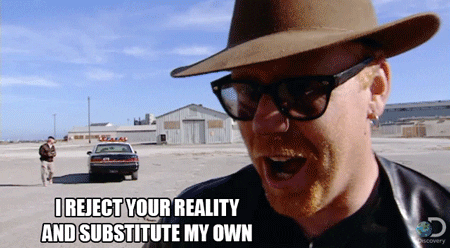 If my words above are too short for you, take some time to look through these wonderful tutorials and journals that go over how to go about finding your own style.

Art Advice Issue #5 - How to Find your Own Style


By far the most common concern I see people on DA mention is, "I wish I had my own style / How can I get my own style?" Hardly a week goes by when I don't see different people saying this. Because of this, I decided to write this article with some tips people may find useful, when searching for a style to call their own. This is what I did, ten years ago, when I was trying to find my own manga style; and I've mentioned this method to some other people and they found it informative and useful as well, so I'm sharing it with you all.
The first part of this article will talk about what is included in what we call "style" (did you know personal style is also found in realism?) and the reasons behind common stylizations (as commonly seen in anime and manga).
The second part talks about how an artist arrives at his or her style, and describes a method you can use if you don't want to wait for your style to surface organically ... in other words, if you wan

PE: Developing your personal styleDeveloping your personal style
:iconprojecteducate:
You obviously love to create, you do it often and now the time has come when you realize that this is no fling, this is something you would want to do for the whole life. You can learn a lot about techniques from numerous sources, you can find the right audience on the internet but there is one thing nobody can help you with but yourself - how to gain a specific style of your own?


What is a personal painting style?
- It's an identifiable style that enables the viewer to determine that the artwork was done by you
- In some cases, your style can be viewed as an extension of your personality


How can one develop it?
- Developing your style takes time, time and time once again. Don't have the time? No style for you!
- It's not acquirable in an art class. While it can be helpful to study by an assistance of someone who's m
:thumb332684969: :thumb731130151:

Finding Your Style......in only 7 steps
Struggling with figuring out who you are as an artist and where your work is going?
1) Set aside studio time.
This is the most important thing you can do to become a professional artist. If you can't devote non-negotiable studio time, you aren't going to get very far. You need to make art and more art!
Most artists who have "other jobs" will find this hard, but the commitment is critical. Everyone gives up something to pursue their dreams. If it is difficult to honor your commitment, block out time on your calendar (in ink!) for the week. Treat it as any other appointment and respect this promise to yourself. It's the first step toward professionalism.
Art by

MiroDesign

: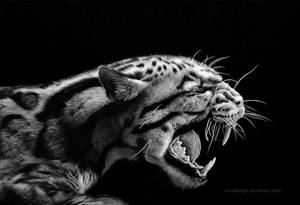 Quote: "Artists don't get down to work until the pain of working is exceeded by the pain of NOT working." – David Bayles

**********
2

Thoughts: Finding Artistic StyleI got a great question about style and art, and I wanted to share my answer, in case anyone else found it interesting or helpful. It's just some unfiltered thoughts, though I'd like to write a proper article about it, at a later date.


Question: How do you achieve the style of anatomy your characters have? Do you have specific models that you study, or is it something you do based on study and knowledge of anatomy?
My Style Background: I started studying art in earnest at the age of 12, and have been drawing steadily since then, and I am 34 now. So I have a good 22 years of experience under my belt. During that time, I have studied all sorts of references, both real photos of real people, and artwork from artists I admire. Masamune Shirow was a big influence when I was younger, as was David Finch, Adam Warren, Luis Royo, Sorayama, and a few others. So when you look at my artwork now, it's the culmination of all my studies, and my per
In closing, I have put together a small feature of artists who have successfully developed their own style.
I hope you've enjoyed this article.