---
ProjectPorkchop
is all about bringing more exposure to the many talented yet under appreciated artists going unseen on deviantART daily. The artists chosen truly deserve more attention based on low counts of favorites, comments, and watchers, added to their incredible artistic talent.
---

Melissa is a 3-D printing artist from the United States. She creates the most intricate and delicate designs you've ever seen and is able to apply these patterns to things like masks, pendants and more! Her process is fascinating and definitely something you don't see everyday! From ink drawings, she is able to create models on the computer and then can fabricate that 3-D model using a special printer. I definitely recommend taking a look at her page...you will be amazed!
<da:thumb id="464670119"/><da:thumb id="464676679"/>
<da:thumb id="101770052"/><da:thumb id="462526792"/>
Suggested by TinyWild
see more..
---

Pavneet is a varied hobbyist from the UK. She favors the abstract style of drawing and her works are simply magnificent! Her designs are centered around specific shapes and forms and then filled with intricate patterns and embellishments. The amount of detail is nothing short of astounding and her skill is something to be admired! She also has a lovely monochromatic palette that allows the the details to really stand out. This is one artist you must add to your watch list!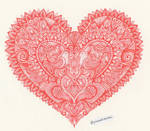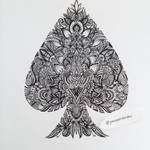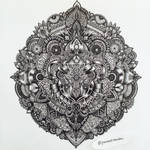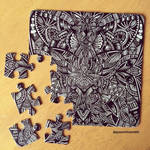 Suggested by TinyWild
see more..
---

Roxxy is a hobbyist photographer from Germany. She travels all over Europe photographing various urban and rural landscapes. She enjoys dappling in different techniques and experimenting with filters, giving her work a signature look. Roxxy is great at using inanimate objects as metaphors for life and she includes a beautiful quote as a caption for each of her photographs, which is a very nice touch! Please visit her gallery today and show your support!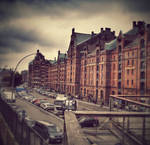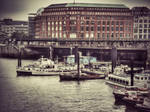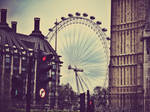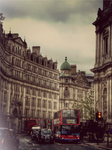 Suggested by ihamo
see more..
---

NoneOfUs is a digital art student from Germany. He is predominantly a fractal artist, however, his gallery includes some digital painting as well. His fractals are very well composed and he uses color and light in perfect harmony. His digital paintings are dark and moody and have a great sense of atmosphere. This artist is quite talented and I definitely recommend paying a visit to his gallery!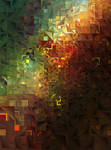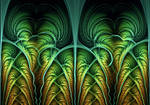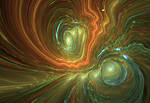 Suggested by tatasz
see more..
---

Liam is a traditional artist from Ireland. He enjoys painting landscapes and scenery practicing in the styles of Thomas Kinkade, Bob Ross and others. His work is bright, colorful and full of emotion. They invoke a feeling of peaceful serenity and you can picture yourself out in nature, far away from the stress of the outside world. Also, be sure to check out his photography and watercoor works as well!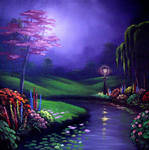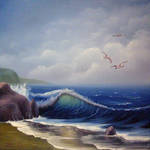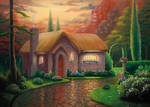 Suggested by ihamo
see more..
---
If you enjoyed this article please be sure to

it, as this helps these artists get even more exposure.
If you would like to suggest someone for a future
ProjectPorkchop
article please
send a note
to our group: