---
ProjectPorkchop
is all about bringing more exposure to the many talented yet under appreciated artists going unseen on deviantART daily. The artists chosen truly deserve more attention based on low counts of favorites, comments, and watchers, added to their incredible artistic talent.
---

Hannah is a professional artisan crafter from the United States. She creates the most exquisite jewelry, boxes and accessories out of beads. Her pieces are so very unique like nothing you've ever seen, and the intricate patterns she is able to create will blow your mind! She has an eye for color matching and her color palettes are very sophisticated. Hannah is definitely one artist that you will want to check out!
Suggested by Erzsabet
see more..
---

Yang is a digital artist from the United States. He has a great style that is comparable to children's book illustration. His designs are simple yet effective and his characters have great personality. He likes to experiment with textures and patterns and uses them very effectively in his work. Be sure to stop by Yang's page today and show some support!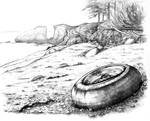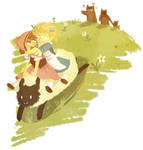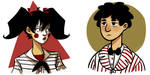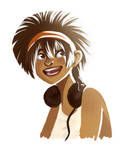 Suggested by Xhiara
see more..
---

Perry is a professional digital artist from the United States. He is an entirely self taught artist who enjoys a variety or media and favors surrealism as well as the biomechanical style. His work is very colorful and highly detailed and he is very good at creating beautiful special effects with water colors! His art has a very spiritual feel that crosses cultures and his work will really make you think. Stop by his gallery today and welcome this new artist to our community!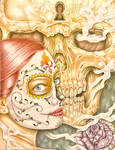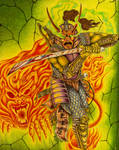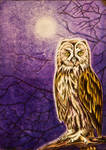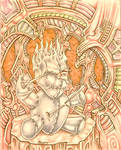 Suggested by TinyWild
see more..
---

Vilma is a digital art student from Finland who already shows great promise at the young age of 19. She expertly handles colors and uses the to great effect creating vibrant works the you just can't help but love! She paints primarily fantasy themes and works with a variety of media. Her paintings are beautiful and her black and white line drawings are even better! Please show this young artist that you appreciate her talent and give her some support!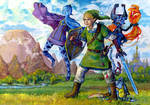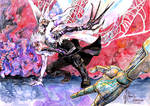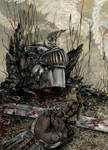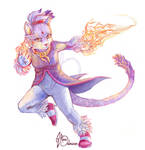 see more..
---

Antonio is a hobbyist artisan crafter from Spain. He creates amazing figures out of polymer clay and his skill level is really quite impressive! He is able to achieve great detail with this very difficult medium and gets everything right from the clothing and accessories right down to the strands of hair! You are guaranteed to be impressed by this wonderful artist's work so please visit his gallery today and tell him what you think!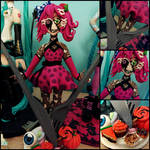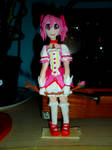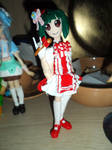 see more..
---
If you enjoyed this article please be sure to

it, as this helps these artists get even more exposure.
If you would like to suggest someone for a future
ProjectPorkchop
article please
send a note
to our group: