ProjectPorkchop
is all about bringing more exposure to the many talented yet under appreciated artists going unseen on deviantART daily. The artists chosen truly deserve more attention based on low counts of favorites, comments, and watchers, added to their incredible artistic talent.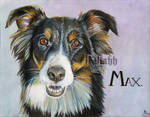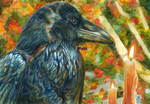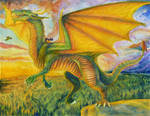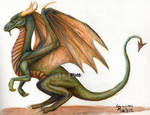 see more..

Promise off a million stars"A million..."

"Yes a million stars... perhaps there are more. You know what they remind me of?"


"What...?"


"Your birthday..."


"What of it...?"


"You know, I shall give you a million present-"


"Oh stop it!" She giggled "There is no way-"


"What if... I do?"


"Hmm... well I won't like that"


"Huh? Why not?"


"You see, if you give me a million presents together, there won't be anything to give on my next birthday. So give them slowly..."


"Like...?"


"Hmm... just one big present every birthday?"


She giggled again and traced the ground with her little fingers while
My Lover, My Slave"Delusional heart;
come, waste no whimper my dear
for the night is young"
The Papaya TreeA day same as ever with the farmers of jute;
they hand over to me a suspicious fruit.
Of lowland or highland, I know not of it,
yet keen as I am, I hurried home with my kit.
I cut it; a smooth cut, through the mush flesh
a glow welcomes along an aroma so fresh
Divulge do I delightfully in this bounty of God
then wonder swells over these black slushy balls.
"Ah seeds!" I realize and being who I am
I scuttle across the weeded gardens so bland.
a corner unnoticeable; I press down a seed
securing it with a muddy layer, distanced from the weeds
Forgotten it remained for life of a young lad
that tumbles across plains; that was what I had.
Yet one day same as ever as I played in the plot
caught my eyes in the clearing; a green little blot.
I neared and gasped at the rearing green leaves
so pleasant in texture; so pretty yet unique.
"My child" I called it, ah, so young I was!
Tending it day and night with not a single pause!
It too grew well; it too felt for its dad
it knew young I was, but th
My Truth"My life tells of lies,
tales of vows and torn ties.
Of stories having names;
blank pages filling frames"
Suggested by Riemea
see more..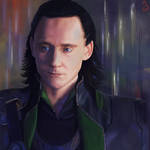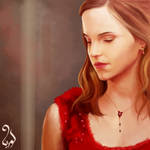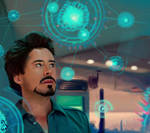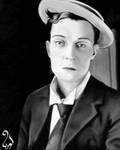 Suggested by Riemea
see more..

:thumb343956376: :thumb305490453: :thumb288925213: :thumb291115796:
see more..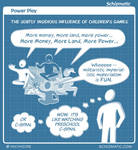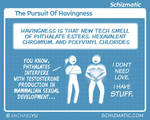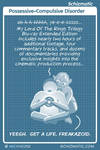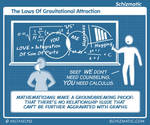 see more..
If you enjoyed this article please be sure to

it, as this helps these artists get even more exposure.
If you would like to suggest someone for a future
ProjectPorkchop
article please
send a note
to our group

.
Previous issues of PPc:

Vol01 / Vol02 / Vol03 / Vol04 / Vol05 / Vol06 / Vol07 / Vol08 / Vol09 / Vol10 / Vol11 / Vol12 / Vol13 / Vol14 / Vol15 / Vol16 / Vol17 / Vol18 / Vol19 / Vol20 / Vol21 / Vol22 / Vol23 / Vol24 / Vol25 / Vol26 / Vol27 / Vol28 / Vol29 / Vol30 / Vol31 / Vol32 / Vol33 / Vol34 / Vol35 / Vol36 / Vol37 / Vol38 / Vol39 / Vol40 / Vol41 / Vol42 / Vol43 / Vol44 / Vol45 / Vol46 / Vol47 / Vol48 / Vol49 / Vol50 / Vol51 / Vol52 / Vol53 / Vol54 / Vol55 / Vol56 / Vol57 / Vol58 / Vol59 / Vol60 / Vol61 / Vol62 / Vol63 / Vol64 / Vol65 / Vol66 / Vol67 / Vol68 / Vol69 / Vol70 / Vol71 / Vol72 / Vol73 / Vol74 / Vol75 / Vol76 / Vol77 / Vol78 / Vol79 / Vol80 / Vol81 / Vol82 / Vol83 / Vol84 / Vol85 / Vol86 / Vol87 / Vol88 / Vol89 / Vol90 / Vol91 / Vol92 / Vol93 / Vol94 / Vol95 / Vol96 / Vol97 / Vol98 / Vol99 / Vol100 / Vol101 / Vol102 / Vol103 / Vol104 / Vol105 / Vol106 / Vol107 / Vol108 / Vol109 / Vol110 / Vol111 / Vol112 / Vol113 / Vol114 / Vol115 / Vol116 / Vol117 / Vol118 / Vol119 / Vol120 / Vol121 / Vol122 / Vol123 / Vol124 / Vol125 / Vol126 / Vol127 / Vol128 / Vol129 / Vol130 / Vol131 / Vol132 / Vol133 / Vol134 / Vol135 / Vol136 / Vol137 / Vol138 / Vol139 / Vol140 / Vol141 / Vol142 / Vol143 / Vol144 / Vol145 / Vol146 / Vol147 / Vol148 / Vol149 / Vol150 / Vol151 / Vol152 / Vol153 / Vol154 / Vol155 / Vol156 / Vol157 / Vol158 / Vol159 / Vol160 / Vol161 / Vol162 / Vol163 / Vol164 / Vol165 / Vol166 / Vol167 / Vol168 / Vol169 / Vol170 / Vol171 / Vol172 / Vol173 / Vol174 / Vol175 / Vol176 / Vol177 / Vol178 / Vol179 / Vol180 / Vol181 / Vol182 / Vol183 / Vol184 / Vol185 / Vol186 / Vol187 / Vol188 /