Artist's Toolbox Week
Hello everyone,
today I'll be discussing the art of drawing horses and what tools can be quite useful for this task.
I think it's fair to say that those who do not regularly draw horses find them daunting to draw and often make remarks about horses being one of the most difficult subjects to draw.
For those of us who draw them often this is a silly notion, but there is no doubt that we also once struggled with different parts of horse anatomy.
In theory drawing horses is just like drawing anything else - find and define shapes, map out your sketch, refine etc. until you have a drawing you can be proud of.
The reality however is that horse anatomy tends to have strange angles and small quirks that you generally wont notice without looking more closely. Did you know that horse pupils are actually oval and not round?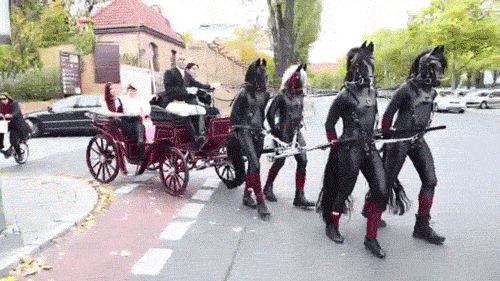 Okay, so I think we all understand that drawing horses is not as easy as it appears they might be, so let's take some time and discuss different tools that can help us tackle horse anatomy in a way that wont leave us frustrated and ready to pull out our hair.
References:
This is probably one of the most important tools you can have with any subject, but especially with horses if you are not familiar with their anatomy and drawing them. Using a good reference can either make or break you when it comes to drawing horses since some angles make the proportions appear to be ways which they are not.
Horse Stock Artists:
DA has always had a lot of really wonderful and quite talented stock artists who provide high quality images for you to work from. Below I've made a small list of some of the more popular horse photo stock providers.
Videos of Horses in motion:
Sometimes photos don't do a very good job of expressing how an animal can or can't move, how the muscles and the like change appearance as they move etc. Taking some time to sit down and actually watch horses in motion and paying attention to how their legs move, what their necks do etc, can be super helpful once you do sit down with just photos to reference.
The below videos aren't just a beautiful videos filled with amazing horses, they also have some really nice close up shots and slow motion that show movement nicely.
Tutorials:
Tutorials are an excellent source to gather further information on ways to draw different subjects etc. I highly recommend taking a look through some of the tutorials listed below to get a more basic understanding of horse anatomy and how to draw it. Naturally there are many more good tutorials to be found on equine anatomy here on DA, so don't be afraid to look some up and take in the knowledge they have to share.
Sketching:
Getting out your sketchpad and a pencil (or just sketching digitally if you prefer) can be a huge help with any subject matter you're looking to become more experienced with.
If you took some time to look through some of the tutorials above you'll see that horses can generally be broken down into different shapes. Breaking your reference image down into the different shapes and then sketching out those shapes to recreate what you see in the reference image is very useful.
Take some time to just sit and doodle the basic shapes to create horses and allow yourself to get more comfortable with how the shapes come together to form a horse.
Once you're more comfortable with the basic shapes and forms you can work on refining your sketches some. Pay attention to more details, add in some little touches etc.
There is a really great website that allows you to select a subject and a timer and will give you random reference photos based on your selected subject that rotate to a new photo dependent on what you set the timer to. This is another really great tool to use to help get you into new poses that you may not yet be comfortable with and have as a result avoided, or just to get you drawing something new.
You can check the website out
here.
In Closing:
Draw horses all the time! Oh, and of course have fun drawing them too!