Cooking and Baking Week
Let's talk eating cheap!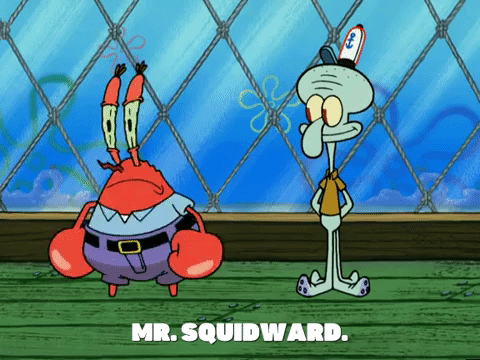 Hi everyone, if you're like me you don't have a ton of extra cash to spend on keeping yourself and/or a whole family fed so the best course of action is to
budget
carefully when it comes to meals.
Today I'll discuss a few things you can do to get or keep your grocery bills down while still having good options to keep your tummy satisfied.
If you're a person who is keen on being fed Steak, Lobster, and Caviar on a regular basis but want to keep your grocery bills low, I have bad news for you! However, if you're a person who digs potatoes, pasta, and/or rice and want to keep your costs down, you're in for a treat!
Not to give things away too soon or anything, but I guess you already noticed, the first step to cooking on a budget is to avoid cooking things which are generally expensive. If you can find some steak on sale though and it fits within your budget, by all means don't be afraid to add the foods you love from time to time.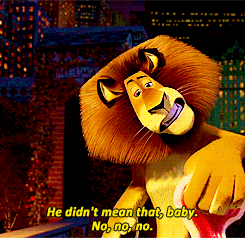 Generally cheap foods
Below I'll outline a few generally cheap foods that are great foundations for good meals that wont break your budget. At the end of each food type I'll also add a simple meal that is cheap and easy to make. I'll go ahead and apologize for not having exact measurements on hand for these since I am someone who cooks by 'feeling'.
Pasta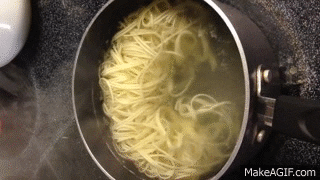 Pasta has always been a favorite of mine because there are so many options not just for what to add to the pasta, but the types of pasta as well. Making cheap meals using pasta can be a bit like playing mix and match with your favorite foods. Pasta often makes a good foundation for casseroles too which just broadens the options for what you can make.
Popular affordable meals with pasta include: Spaghetti, Tuna Salad, Mac n Cheese, Chicken Alfredo, Lasagna, Tortellini, Stroganoff, Raviolis, and more.
Pasta and Olives
Boil your pasta of choice. After rinsing, add black olives and Italian Salad Dressing to flavor. Enjoy.
Rice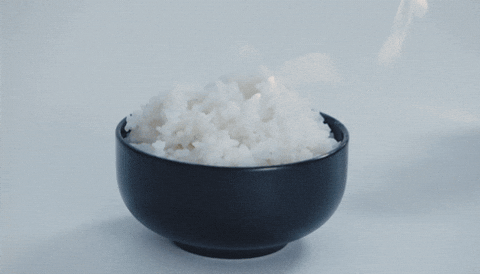 Rice is an incredibly affordable and filling food. Like most of the foods listed in this journal rice also comes in various types. If your funds are super super tight and you need to keep yourself fed, red beans and rice will save the day! If you're not struggling to pay your rent and have a normal food budget you can try making meals like Mexican Rice, Fried Rice, Risotto, and any other delicious rice dishes you can think of.
Broccoli and Rice Casserole
Make approximately 16 oz/ 500 ml of rice (I use white but if you have other preferences go nuts). While you're making the rice cook some broccoli. When rice and broccoli are finished being made, add them into a large mixing bowl and mix them together. Add 2 cans of cream of mushroom soup (you can also use cream of broccoli or cream of chicken if you prefer), one large can of chicken, and half a bag of shredded cheese into the bowl and stir. Once everything is properly stirred, add the contents of the bowl into a casserole dish and then top it off with the rest of the shredded cheese. Pop in oven at 350°F/ 180°C until cheese melts. Enjoy.
Potatoes
Potatoes have such a wide variety of things you can make with them the sky is the limit. Want something breakfasty? How about Hashbrowns. Just a quick snack to tide you over? Potato wedges or French Fries. Need something quick, pop a potato in the microwave for a baked potato. Want more of a meal? How about Potatoes Au Graitin? Just need a side dish? Mashed potatoes have your back!
When funds are tight you can come up with any number of ways to prepare potatoes and keep everyone fed without breaking the bank.
Potato Salad
Cut a bag of potatoes into bite sized pieces. Put in pot, add water. Bring water with potatoes to boil. Cook until Potatoes are soft. Drain water, rinse and add potatoes to a large bowl. Make some hard boiled eggs (ideally while cooking the potatoes). Cut hard boiled eggs into pieces (sliced, diced, whichever floats your boat).
Add eggs, mayo, salt, and pepper to the bowl of potatoes and stir.
Feel free to add any other foods you'd like, for example celery or pickles. If you like mustard adding a bit can help give it a bit more flavor as well.
Eggs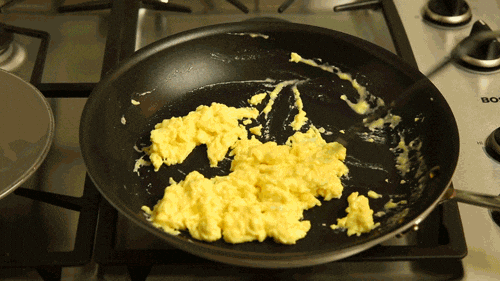 Eggs are another versatile food with plenty of variety. Need a quick breakfast? How about eggs and bacon, sunny side up. Need to feed some kids who are picky eaters? Try some scrambled eggs. How about a family dinner? Quiche has you covered.
Muffin Cup Omletes
Crack a handful of eggs into a bowl. Scramble the eggs. (If you prefer fluffier eggs you can add a little bit of milk before scrambling them). Toss in some yummy stuff like red bell peppers, ham, mushrooms, or whatever else you'll enjoy. Don't forget to add cheese! Get out a muffin pan and slap some muffin cups in it. Pour your egg mixture into the cups. Slide into the preheated oven ( 350°F/ 180°C) and bake for 20-25 minutes (or until eggs are cooked). Remove from the oven, and then dig in!
Bread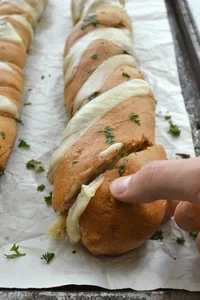 There are a lot of different options when it comes to Bread. You can make cold sandwiches, or you can make things like French Toast, or Grilled Cheese. How about using English Muffins to make mini Pizzas?
No matter what you pick you're likely to be making something inexpensive to eat by choosing bread.
Toast Hawaii
Lightly toast your bread slices before laying them out on a cookie sheet. Then add a slice of ham over each slice of bread, on top of the ham add a slice of Pineapple (if you're like me and don't like pineapple you can simply skip it), then add a slice of cheese on top. Set your oven to broil and put the cookie sheet with toast Hawaii in until the cheese has melted. Take out and eat.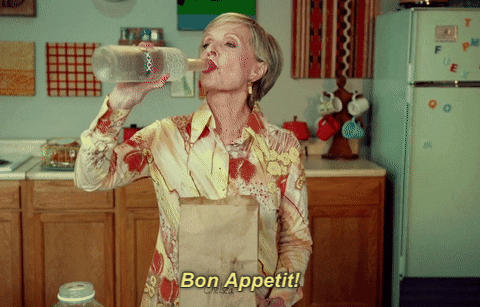 In Closing
At the end of the day there are so many options when it comes to eating great while still keeping your costs low.
Spend a little bit of time comparing prices at your local grocery stores, use coupons if you can, and take advantage of deals on foods you love. Keep in mind that fruits and veggies can go up or down in cost depending on the season. It helps to keep this in mind and buy the foods that are currently in season to help keep costs down.
Don't be afraid to experiment a bit. A lot of the foods mentioned above pair quite well with other foods.
If you're flat broke and you only have a few things left in your kitchen see if they might pair well together for a fun and delicious meal to last you until pay day.