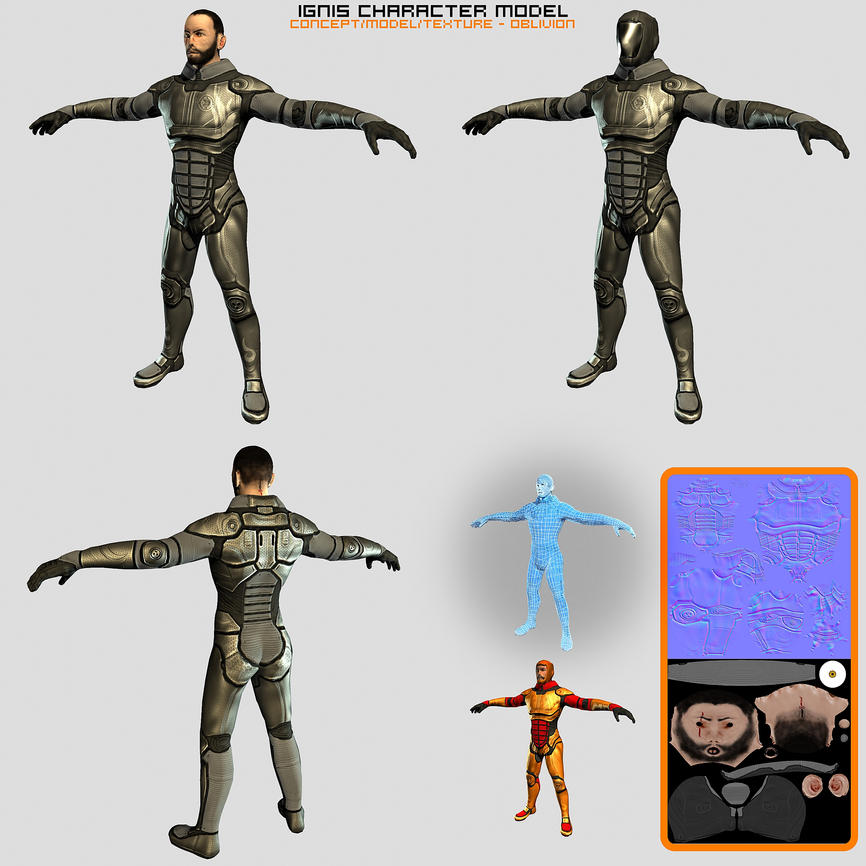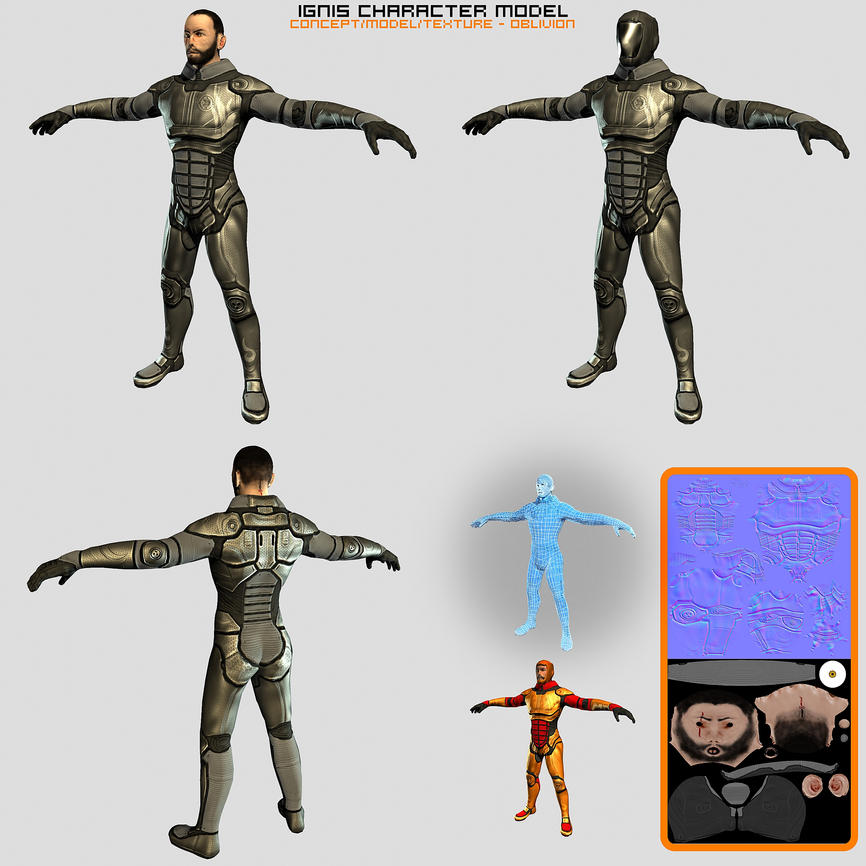 Ignis Character Model

Has 3 versions, roughly 4,500 to 5,000 polies each.
2 Map sets (Head/Helm and Body) both at 2048 full res.

My fourth character model done in ZBrush (the previous 3 were a bit... icky). Total creation time ~5 days.

Made for an OpenSource game. Will be GPLed once it has been properly rigged.