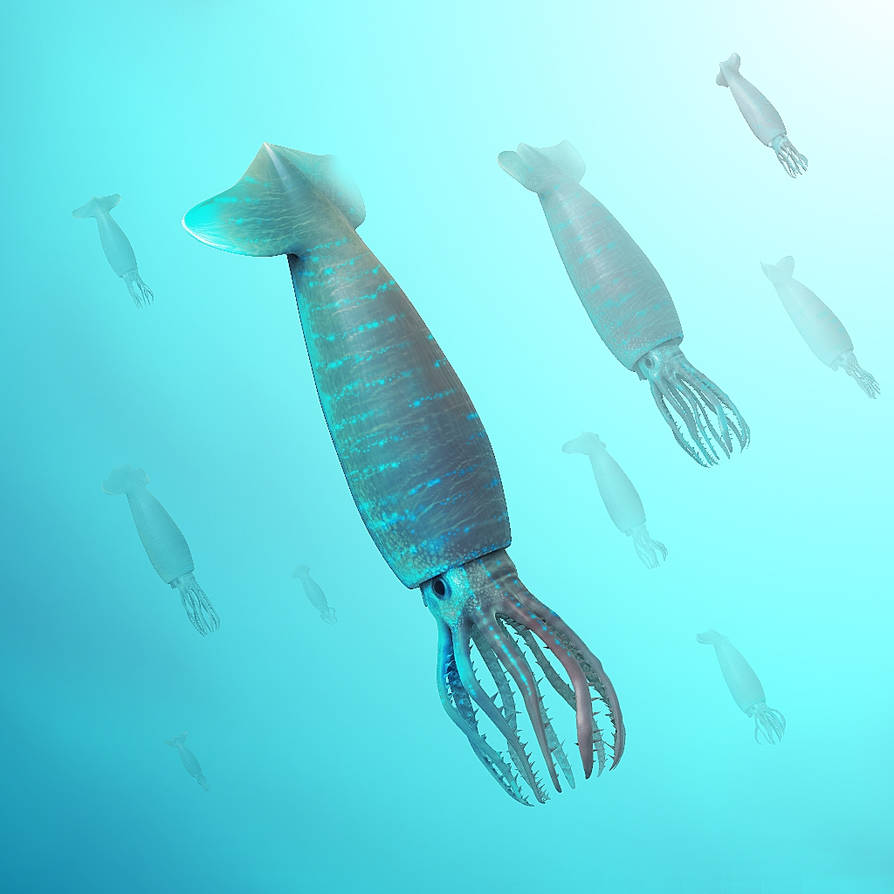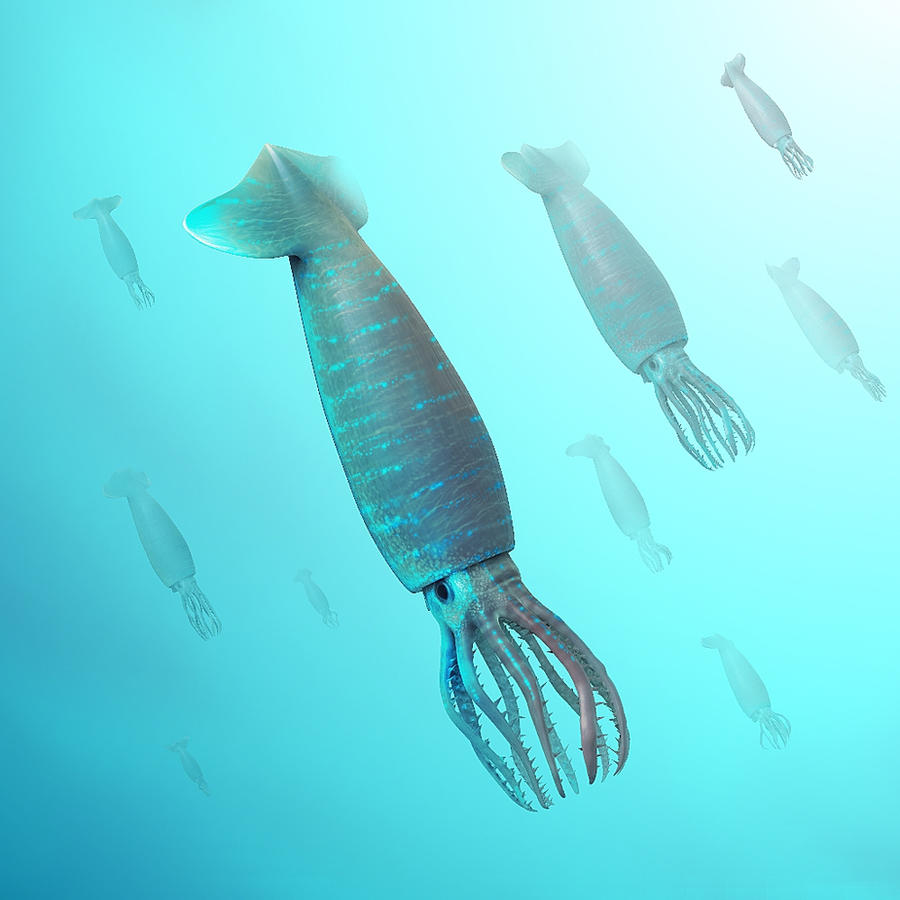 Belemnotheutis reconstruction. (Yes that is the correct incorrect spelling if that made sense, has a story behind why it's spelled '-theutis' instead of the correct '-teuthis', but that's for another day, heh.

This is released under CC-BY and donated to Wikicommons.

EDIT:Updated pic after comments.

EDIT: Final revision.

EDIT:Not quite final. >.< Grrrrr... I was basing the fin shape on Gideon Mantell's description. Too old. Corrected fins.