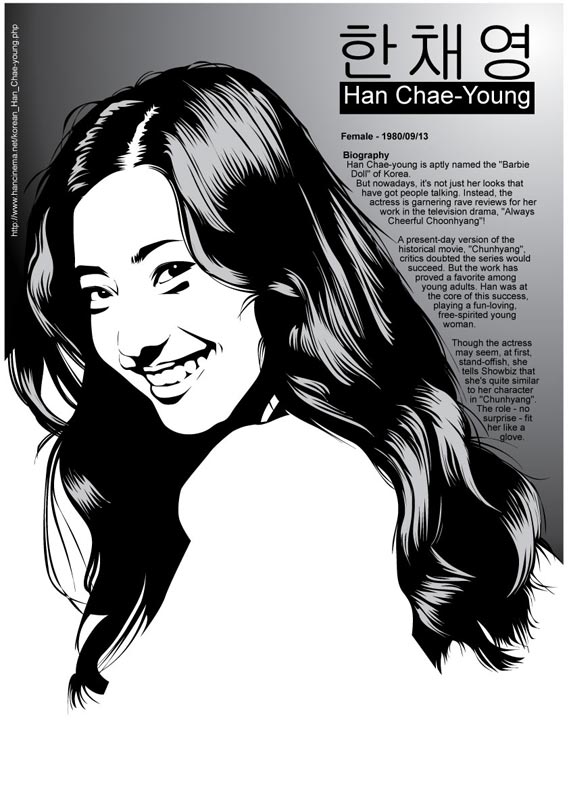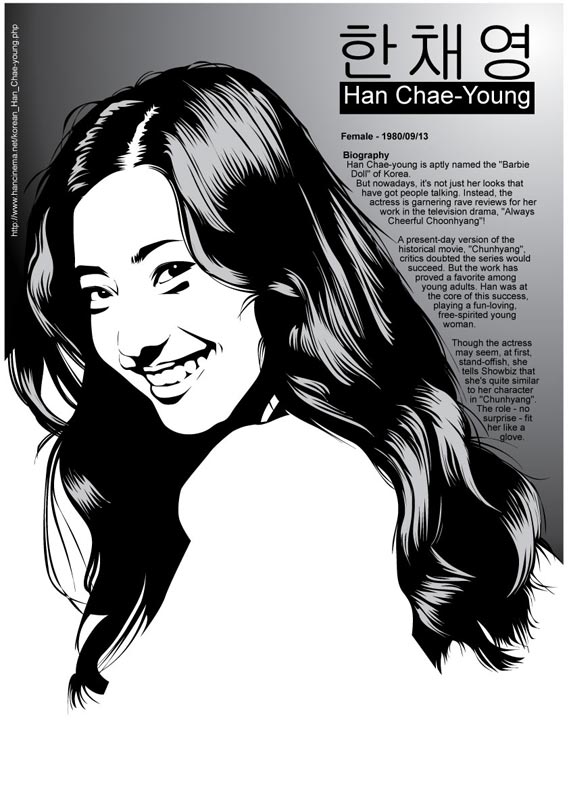 Watch
Han Chae-young is aptly named the "Barbie Doll" of Korea.
But nowadays, it's not just her looks that have got people talking. Instead, the actress is garnering rave reviews for her work in the television drama, "Always Cheerful Choonhyang"!
A present-day version of the historical movie, "Chunhyang", critics doubted the series would succeed. But the work has proved a favorite among young adults. Han was at the core of this success, playing a fun-loving, free-spirited young woman.
Though the actress may seem, at first, stand-offish, she tells Showbiz that she's quite similar to her character in "Chunhyang". The role - no surprise - fit her like a glove.
source:
[link]

thx bro...
yeah, belakangan gw lebih demen main-main ama tracing BW, gw ngerasa karakternya bisa lebih kuat dibandingin full color.

Loe suka vector-nya Kick Andy yah? Gw justru ngerasa ada yg ga beres tuch. Si Andy jd keliatan lebih gendut dibandingin aslinya.

Ups...jangan-jangan loe sendiri yg bikin tuch vector yah?
Reply

beautiful drawing!...congratulations!..

Reply

Reply