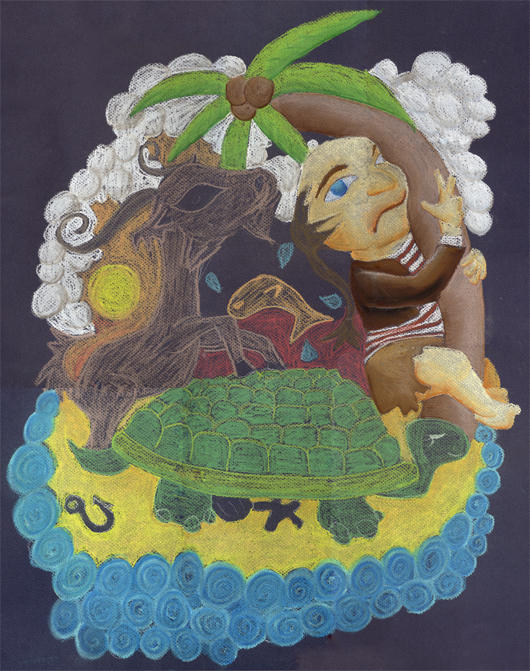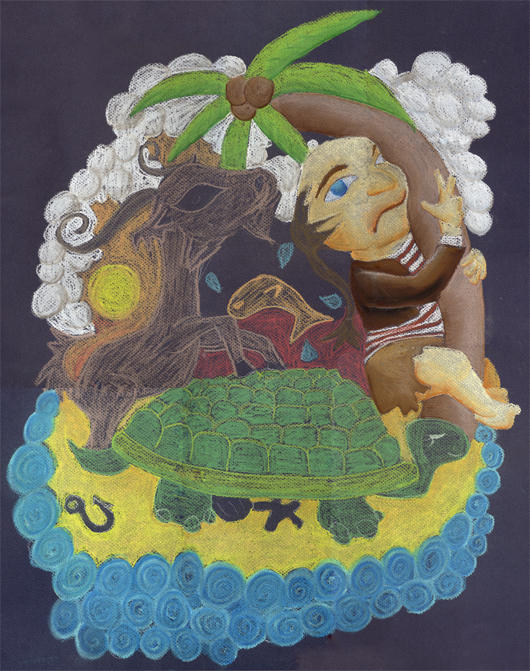 i hate this picture, scanned. it looks dreadful. nothing really much like the original.
this is one of the pictures - poorly scanned - from the class i've been going to once a week. its meant to be a mask, which is why its sort of all contained the way it is.. its not actually finished, but be damned if i try to scan that again, and it put powder all over my scanner, which probably smudged the picture, even though it had fixative on it. i'll just have to locate my camera next time

anyway.. its taken me about 8 hours so far.. and its still not finished, like i said.. anyway.. its pastel, and its on some hard kind of paper - i dunno what its called
enjoy. try to look at it without seeing the scan lines.. took me 11 scans to get this one ..


oh well. i think it looks pretty cool. every bit pops out at you. really cool.
Reply

its neat i mena so colourful!
awesome!
Reply

I like the material you worked. It looks so awesome. I recommend full view. I like the colors a lot and how the whole image looks. Really nice.

Reply

i just wish the scan was better.. i found my camera, so i'll be able to take a proper picture when its finished

Reply

Reply

yeah.. wasnt my idea, was my teachers

but the actual content is all my original work and ideas.
Reply

Reply