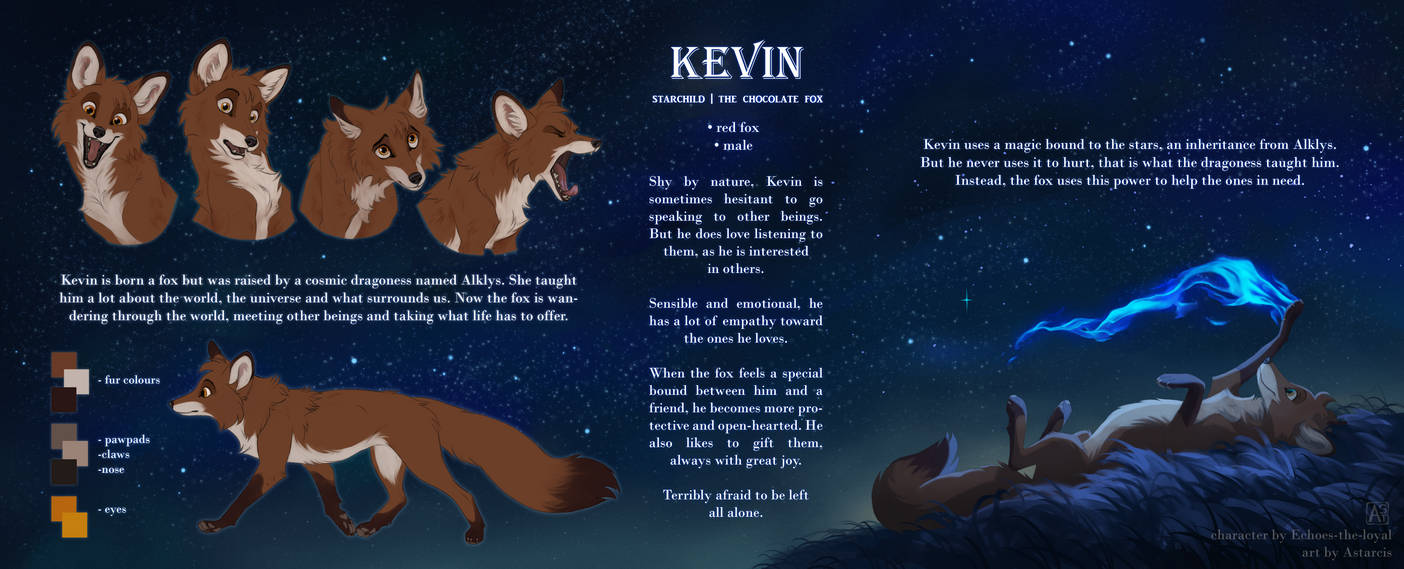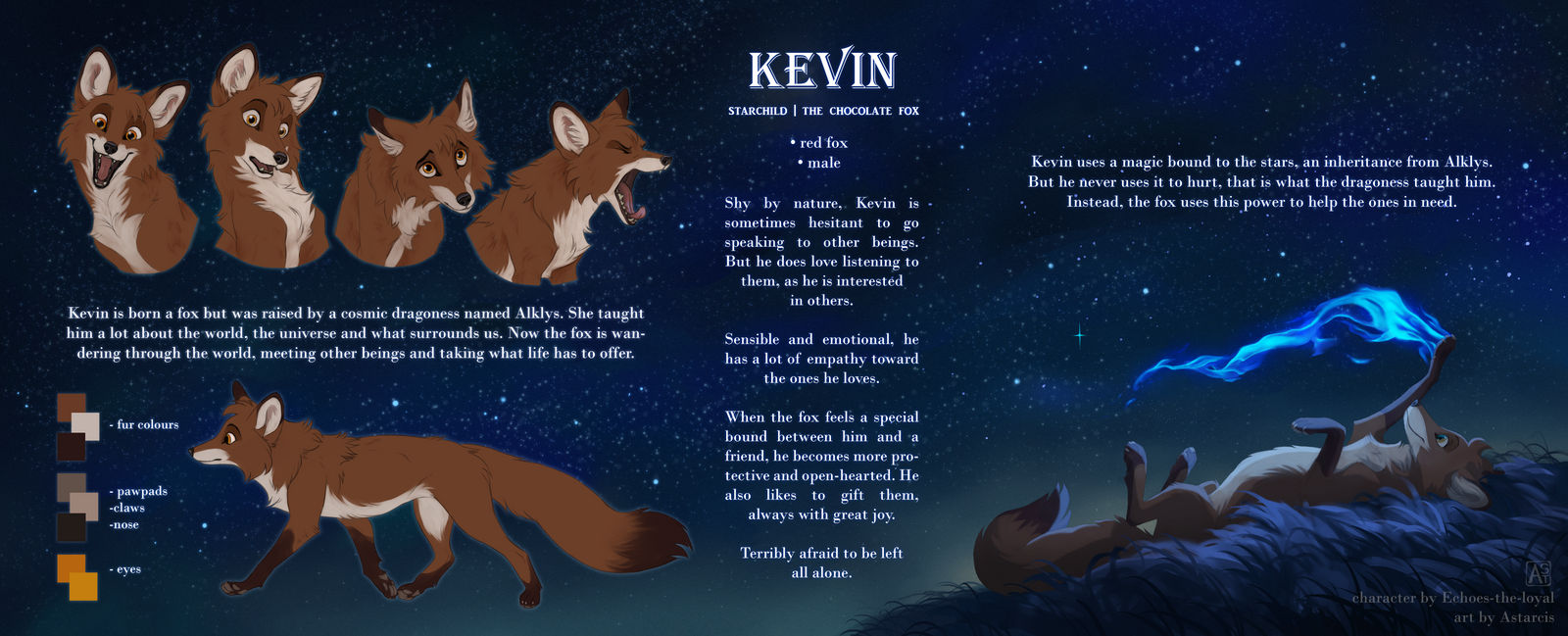 Watch
A huge commission for

I prefer to avoid reference commissions usually. It's pretty hard to get the character right, draw them multiple times and still get their personality... Shortly, this type of commission is exhausting for me. But it wasn't about it this time. From the very beginning I knew it would be different.
From one hand, feral animals are my comfort zone, so there's no surprise I liked working on different drawings of Kevin. But that is not the only and not the main reason of why I found this work really satisfying. It's about the personality of this little beast. I've been familiar with Kevin through other people's works and I was happy that now I've got a chance to portray this chocolate-looking sweetheart.
And I've got a chance to practice in drawing fire (it's blue here, but it doesn't matter).
I've had this composition in my head while I was working on the illustration:

Two Steps From Hell - Autumn Love
And I'm really grateful for commissioner's patience

Thank you for commissioning me!
Русская версия будет позже, потому что сейчас я устал -_-
Группа ВКонтакте:
vk.com/astarcis_stuff
Tumblr:
snappy-dog.tumblr.com/
FurAffinity:
www.furaffinity.net/user/astar…
Instagram:
www.instagram.com/astarcis/

Kevin's story sounds very exciting! And you drew him very cute lying on the ground playing with that blue fire.
And I like his all his expressions xD

Reply

Reply

Thank you!
...Actually, I can't tell for sure. I've been working on this starting from January, but I didn't do it regularly. I don't want to lie, but let's say that I spent a week on it in total.
Reply

Kevin is the most wholesome fox.

Reply

Арт справа. Освещение зацепило
Reply

Foxtastic!

Reply

wow, this was so beautifully done! very nice job!
Reply

Woaaa this is beautiful, i'm sure he love this reference sheet for Kevin !
Reply