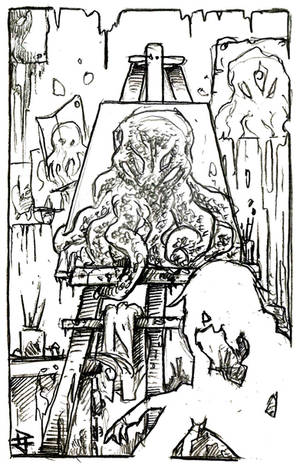 Support
Help me thrive, help me give me substance so I can draw to my soul content the stories in my head. Dreams or Nightmares, It's up to you!
---

Image size
826x1280px 1.58 MB

If Azathoth is summoned by some FOOL, IT will arrive with a flutist, maybe with an Outer God as well.

As long as the flutist plays, Azathoth may stay calm ...