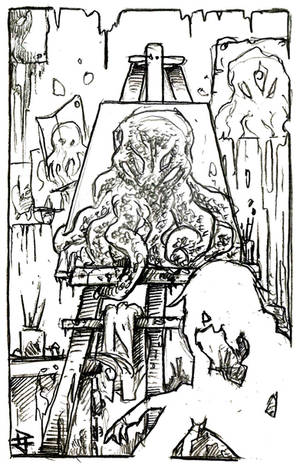 Support
Help me thrive, help me give me substance so I can draw to my soul content the stories in my head. Dreams or Nightmares, It's up to you!
---

Image size
834x1280px 1.85 MB

I dreamed of him once -and it was one of the few nightmares I ever had. I woke up grabbing at my neck !

Sometimes I can determine the cause of a dream -and this was NOT one of those times.