The Director of Contoso Inc. is Mr Blob. A man full of ideas. He's a real visionary, always many steps ahead of everybody.
He don't like to discuss much about the intermediate steps required to his visions, or of feasibility plans. That's not his job.
***
Le Directeur de Contoso Inc. se nomme Mr. Blob, un homme rempli d'idées. Un vrai visionnaire dont la pensée est toujours située plusieurs étapes plus loin que quiconque.
Mr Blob n'aime pas discuter des étapes intermédiaires nécessaires à sa vision, ni d'études de faisabilités. C'est pas son boulot.
Pencil doodle on A6 sketchbook / Porte-mine sur carnet A6
Come and Meet the rest of the Staff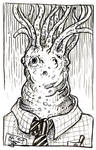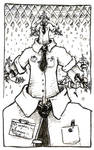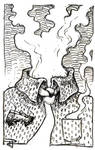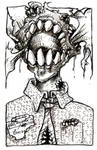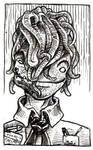 Image details
Image size
792x1280px 1.45 MB

It takes a while, not too long but its confusing. At the end, you're sure you've learned something but you can't remember what it is and you feel guilty about it.