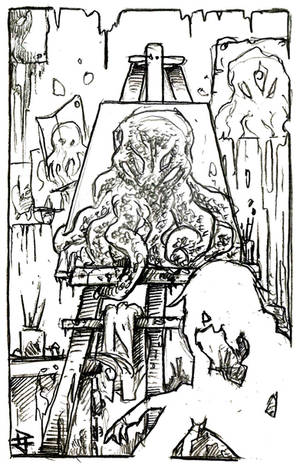 Support
Help me thrive, help me give me substance so I can draw to my soul content the stories in my head. Dreams or Nightmares, It's up to you!
---

Description
"...that black light spittin', soul eatin', order happy, sado-masochistic, facet faced, unholier-than-thou ritualistic diamond...
"
- Atkins, Hellraiser Nightbreed: Jihad

Pencil doodle on A6 sketchbook from my Great Old Ones & Their Kin series
Image size
796x1280px 1.66 MB

If you listen closely during the scene in the film where Leviathan is first introduced, you can hear a trumpet sounding in the distance. The notes played by this instrument are actually Morse code for "God"