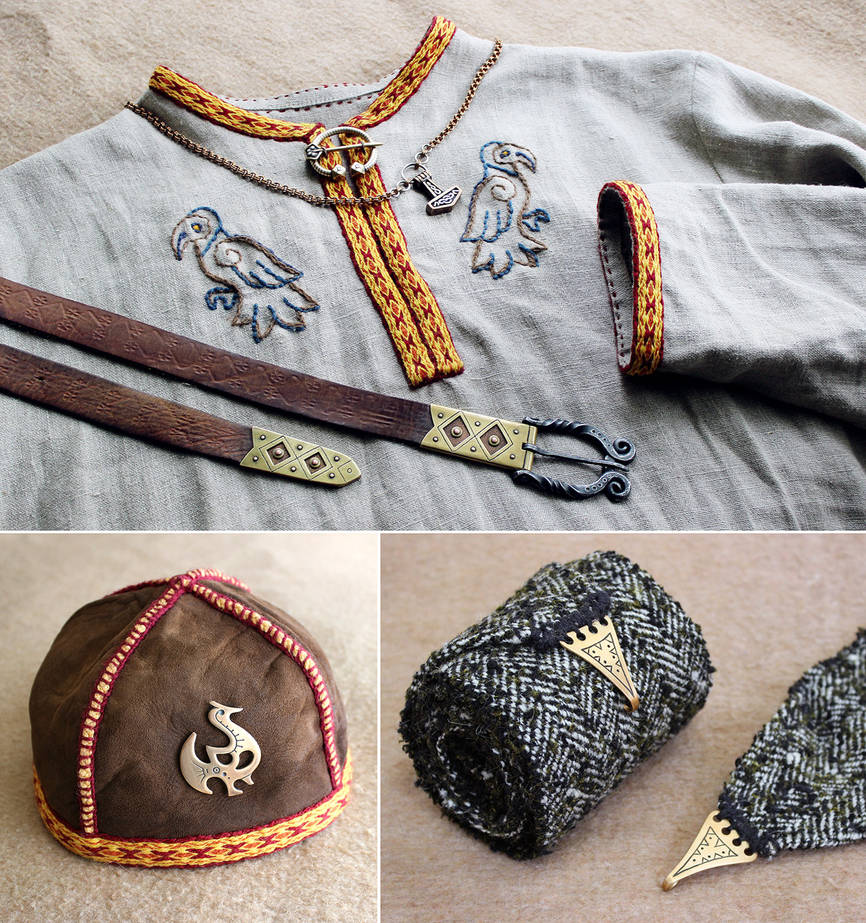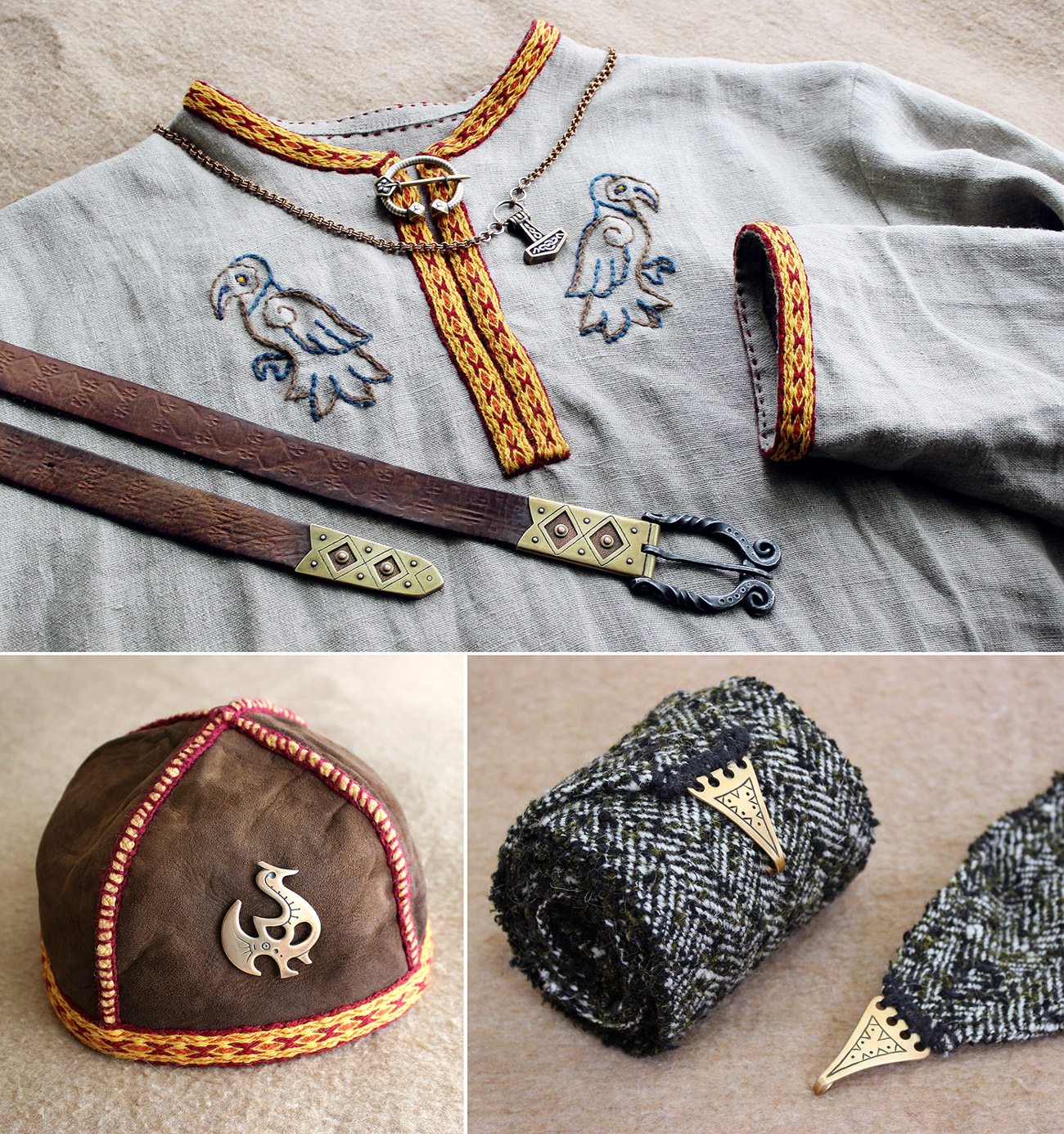 Watch
Closer look from my latest viking kit. Bird motif is from iron age finno-ugric designs and i made that brooch and winingas hooks from bronze plate, because i don't have proper bronze casting tools in my home workshop.

I'm not very satisfied with those legwraps, because of the shadowy herringbone pattern and "sewn together" structure, but one of my relatives promised to make new more sharp looking ones in this winter and they are going to be woven directly to right width and length.
These first ones were only some pieces from old wool jacket what i cut to 10 cm wide strips and stitched together.

Amazing work on all things as always!!!
Reply

nice work indeed , i have a friend who is very much into this kind of thing , he would probably wear this stuff on daily basis

Reply

Thanks. It's only a good thing if dark ages fashion will get some popularity also in modern times.

Reply

the place where i live glastonbury is steeped in medieval history , once known as the isle of avalon, allegedly the burial place of king Arthur and gateway to the underworld, all kinds of pagan and witchery goes on there all year round it is not uncommon for people to wander about the village in medieval garb. the gift shops are full to overflowing with celtic knotwork pixies goblins and fairies.
even the buskers play medieval harps and pipes, its quite a place.
Reply

Very interesting history in that area. I have read some books from Arthur mythology over the years and wished that i can visit the actual places in some day.

Reply

be sure and let me know if you you ever make it

, funnily enough ive just seen a mobile blacksmith in town with a working forge outside the church on the high street where the buskers usually are, i might have a walk down there later and have a chat with him.
Reply