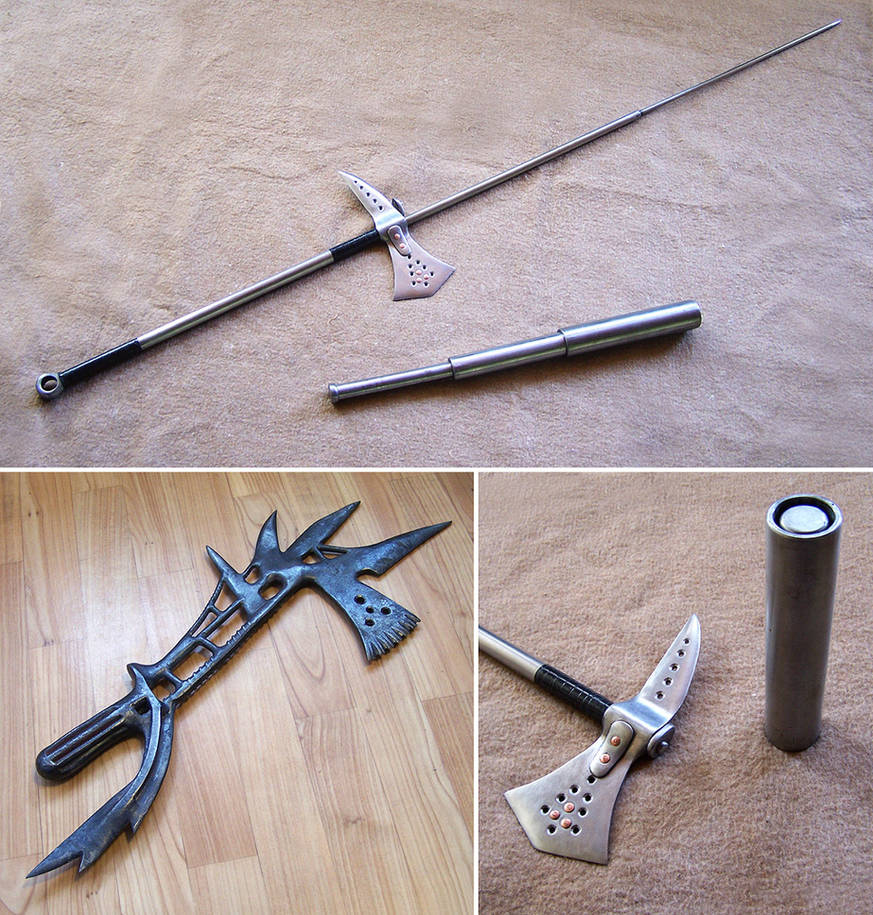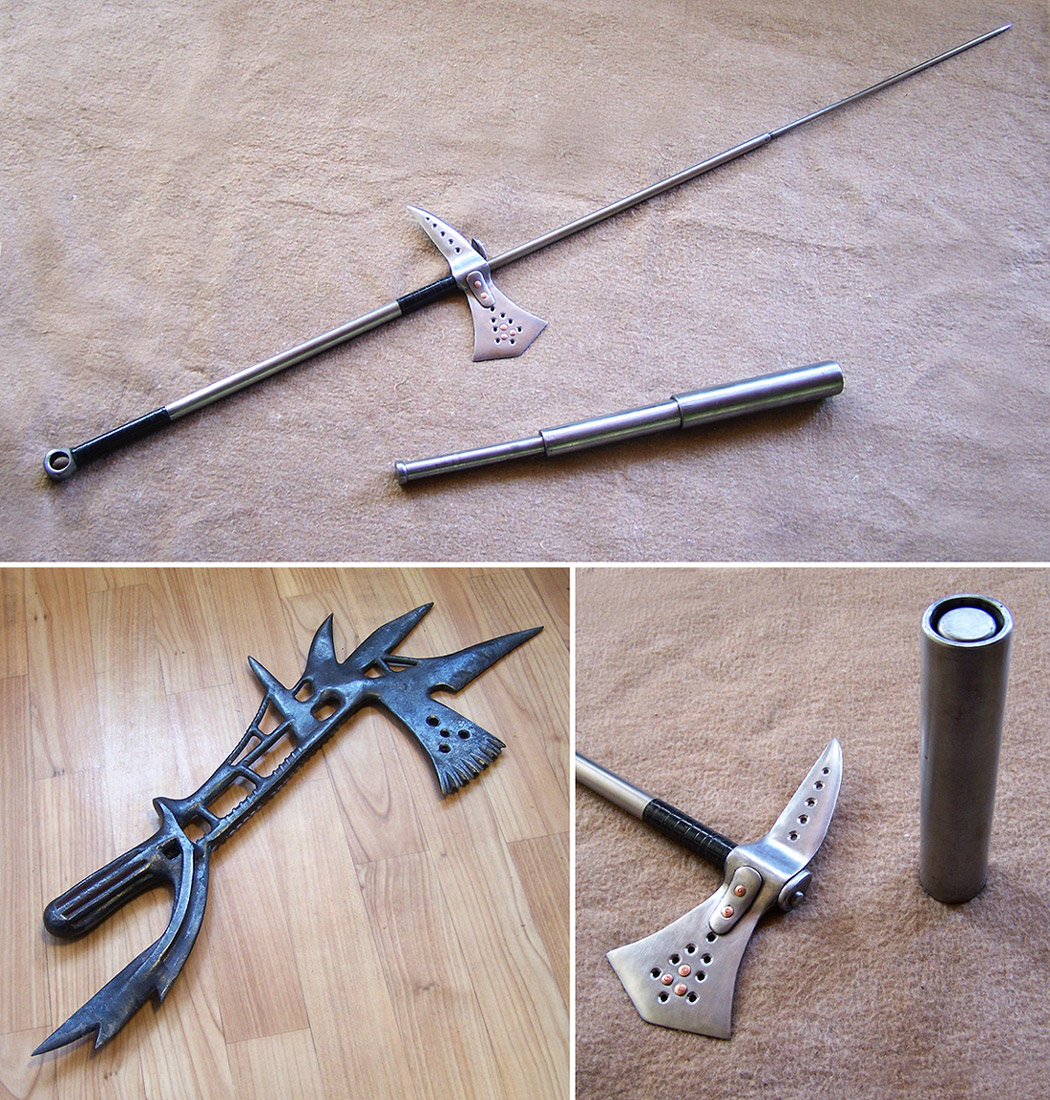 Watch
I made a lot of different fantasy/sci-fi weapons in the late nineties and they were a quite poor shape in nowadays, so i take them to my workshop and use few months in last winter and spring for making them look much better.
These three look actually very much like in ten years ago. I only sharpened and polished the blades again and add some decorative copper rivets in that axe blade. That tube thing is just some very traditional looking telescopic baton, but my fantasyaxe is really very unique weapon, because of that huge telescopic spike. (
Total lenght is about 145 cm with spike out.
)
I made some tapered cone shapes inside the tubes, so spike get stuck quite nicely in outside posion, when i use good centrifugial movement to open that thing.
That spiky looking axe was originally just one simple metal sheet welded together with steel bar and i use it for throwing exercises. Original axe look very boring so i deside to add some blades to that thing in ten years ago, but then I get carried away a little bit and now it's way too heavy for throwing purpose.

(
Idea came originally from those weird looking Africal "kpinga" throwing knifes.
)