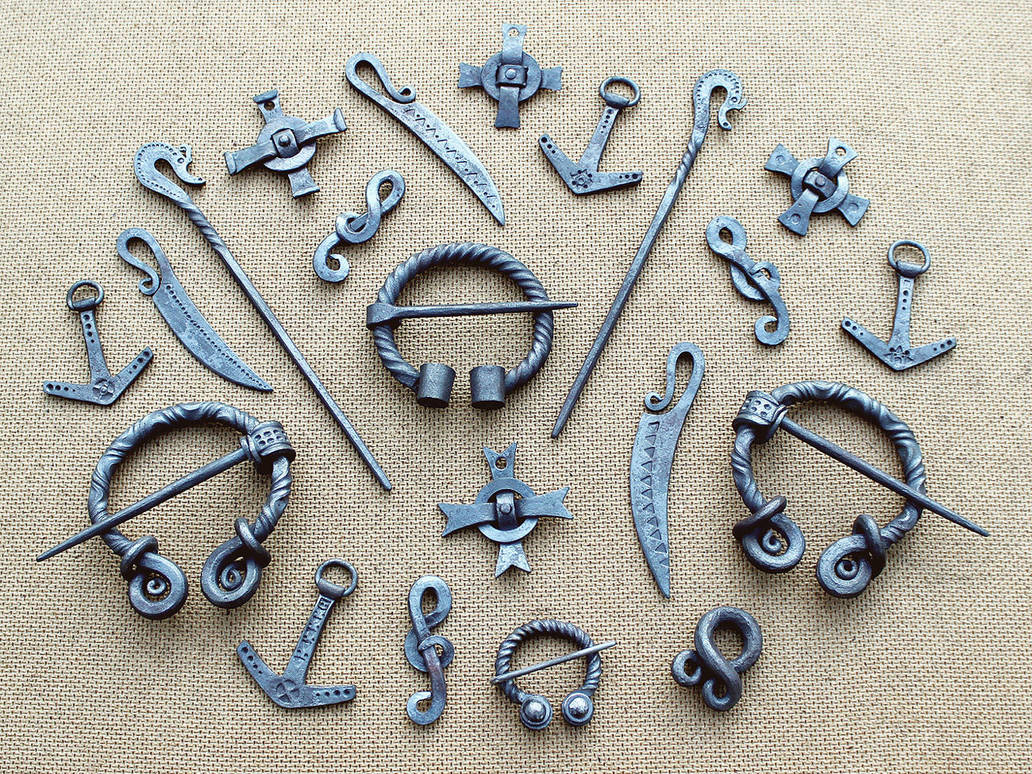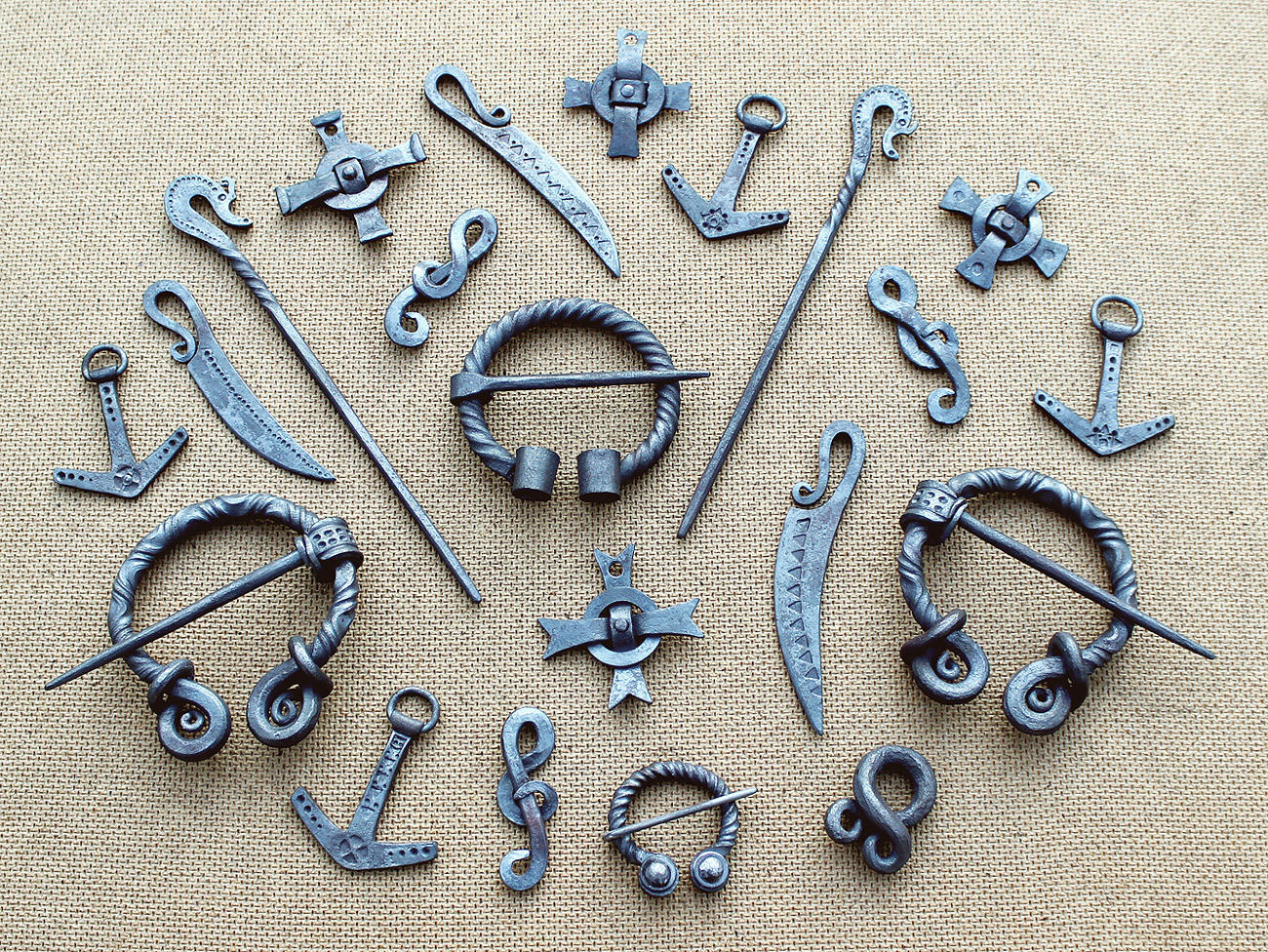 Watch
Forged pendants, brooches and hairpins from last summer.

I was asking you if they were forged, then I read it!
Very compliment, coming from latin, artisan has the same root of artist!
Reply

Thanks for the faves.
Yeah.. There is not usually very big difference between artists and artisans.
Reply

Absolutely love these...wow..
Reply

Reply

Awesome. Some of those look similar to the troll cross I found in Gamla Stan. Are they the same thing?
Reply

Juu.. On tuo yksi alareunan koru juuri semmoinen. (Ilmeisesti melko yleinen riipusmalli myös ruotsin ja norjankin puolella..)
Jossakin paikassa sitä nimitetään peikonsolmuksi ja jossakin peikonristiksi. Korulla on myös jonkinlainen yhteys viikinkien othala/odal riimuun.
Reply

Reply

Reply