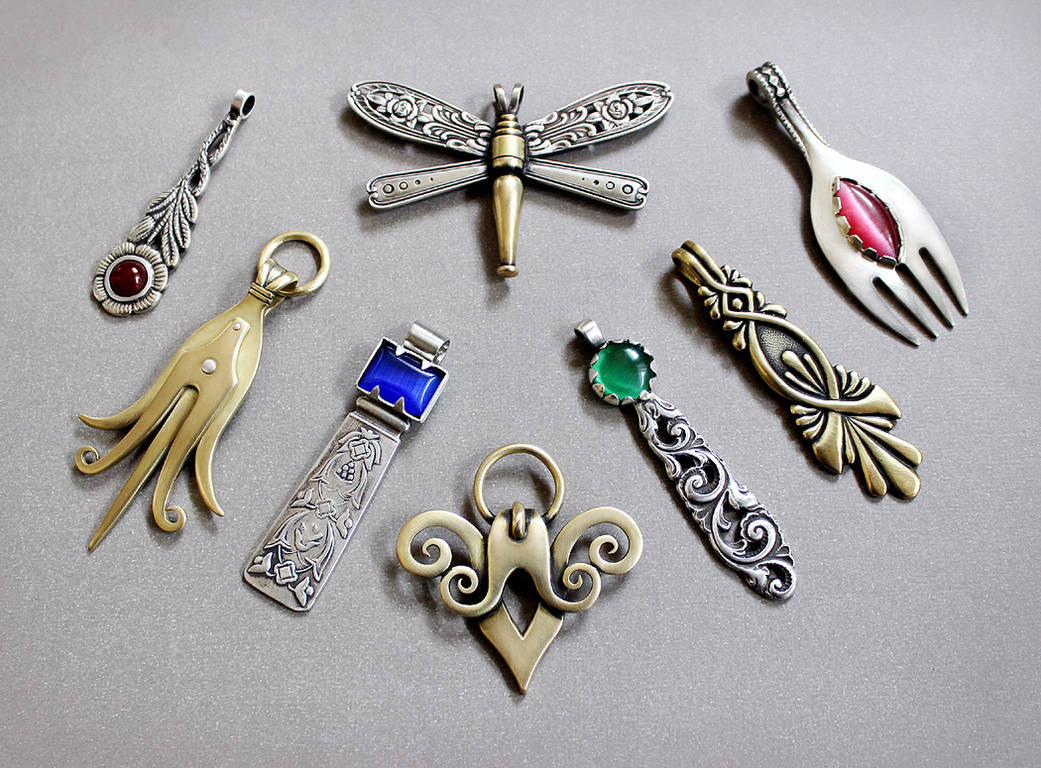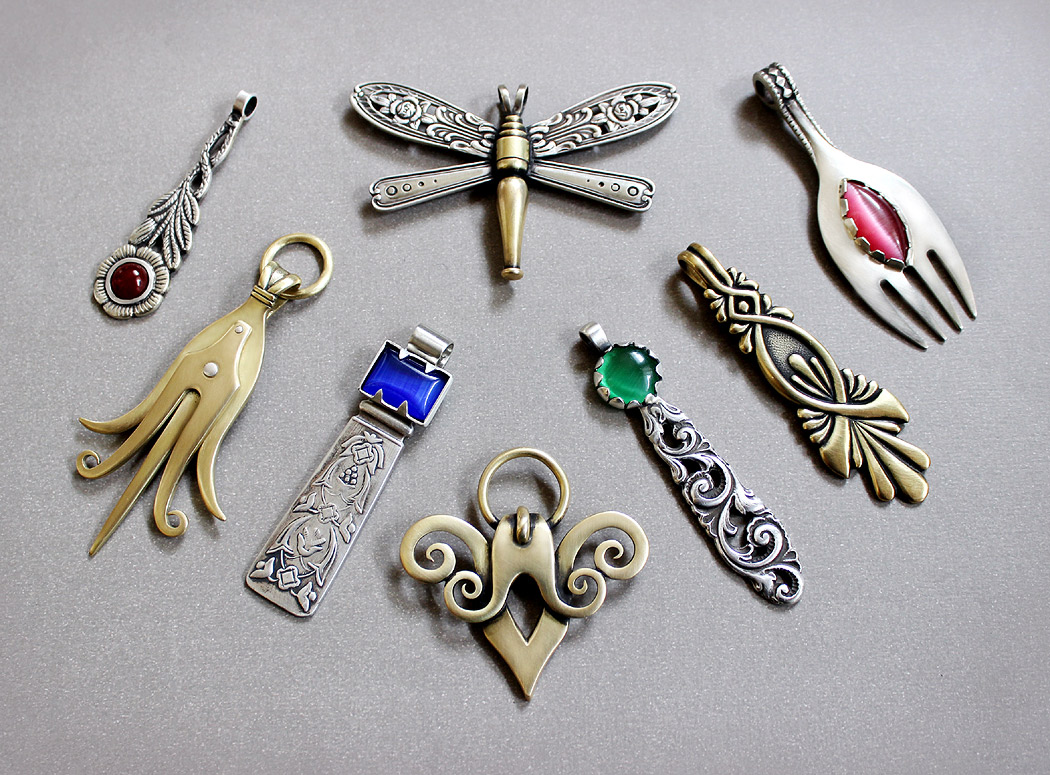 Watch
Pendants from old brass and nickel silver utensils etc. I used also sterling silver for stone settings, but only that dark red jasper cabochon is real stone and rest of them are some kind of glass. (Dragonfly is 68 mm wide and i used old alarm clock leg for the body.)

Reply

oh wow they are beautiful!!

Reply

Always good to see you posting new things on here. You do such nice work
Reply

Thanks again for your kind words and fave.
I don't actually made very much metal works after last spring, because summer was full of renovation projects in my house & farm. I hope that this year is more better.
Reply

Beautiful work, as always!

Reply

I wonder how expensive the green one is

Reply

I have usually sold most of the pieces when i upload new jewelry pictures in here.
Green one was maybe about 40 euros if I remember it exactly.
Reply

Reply